SkyeHi Aussie Owner Gallery
Updates and photos of some of our puppies in their new homes.
"The "B" Pups"
*Bella, Brina, Bosco, Barclay, Brody, Bandit, Bannon, Booker & Bolton*
Roper & Brinley Litter Born 2/19/05
Cosmo ~ McMinnville, OR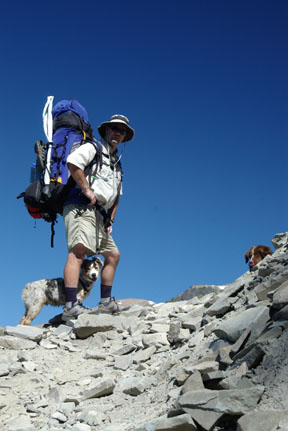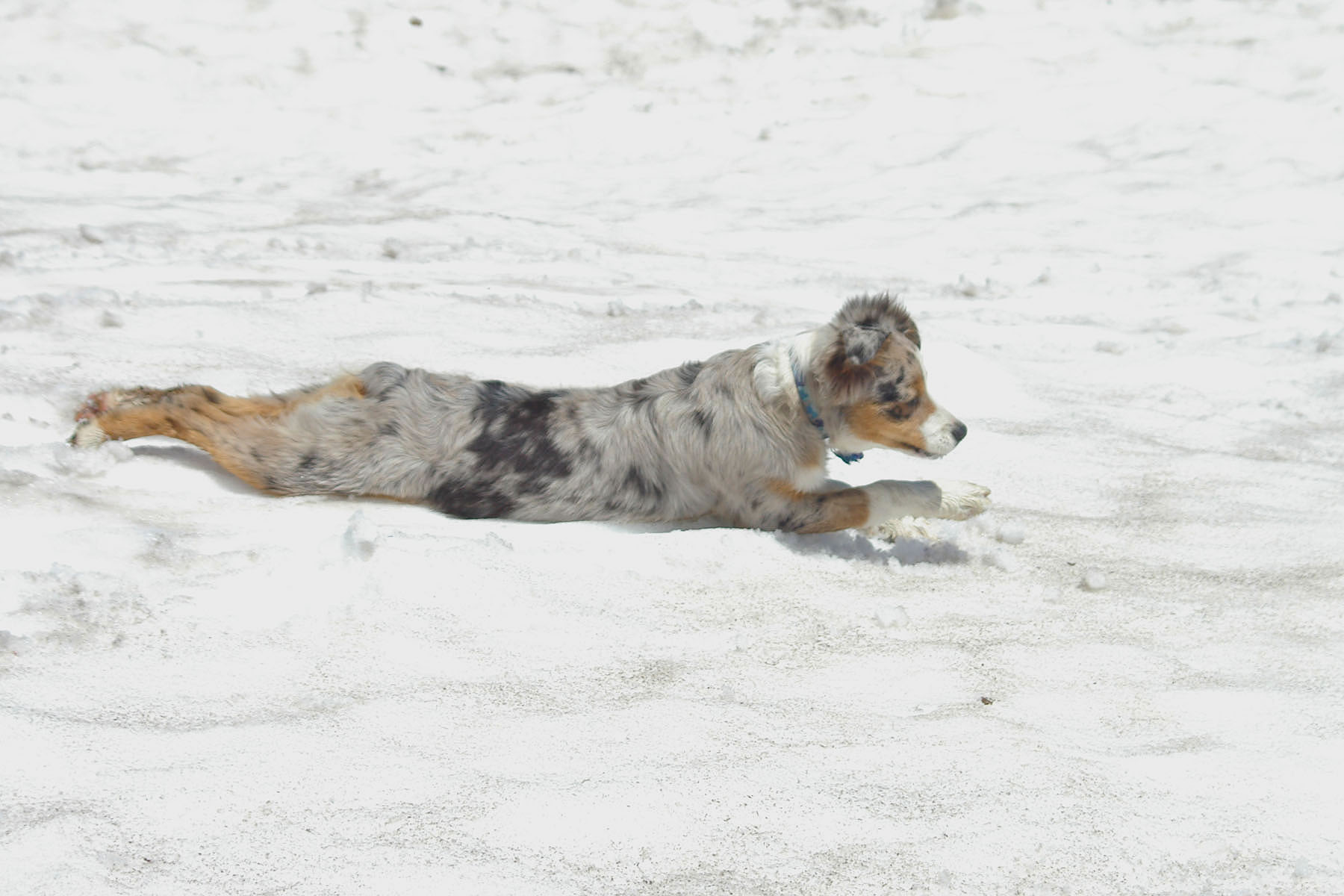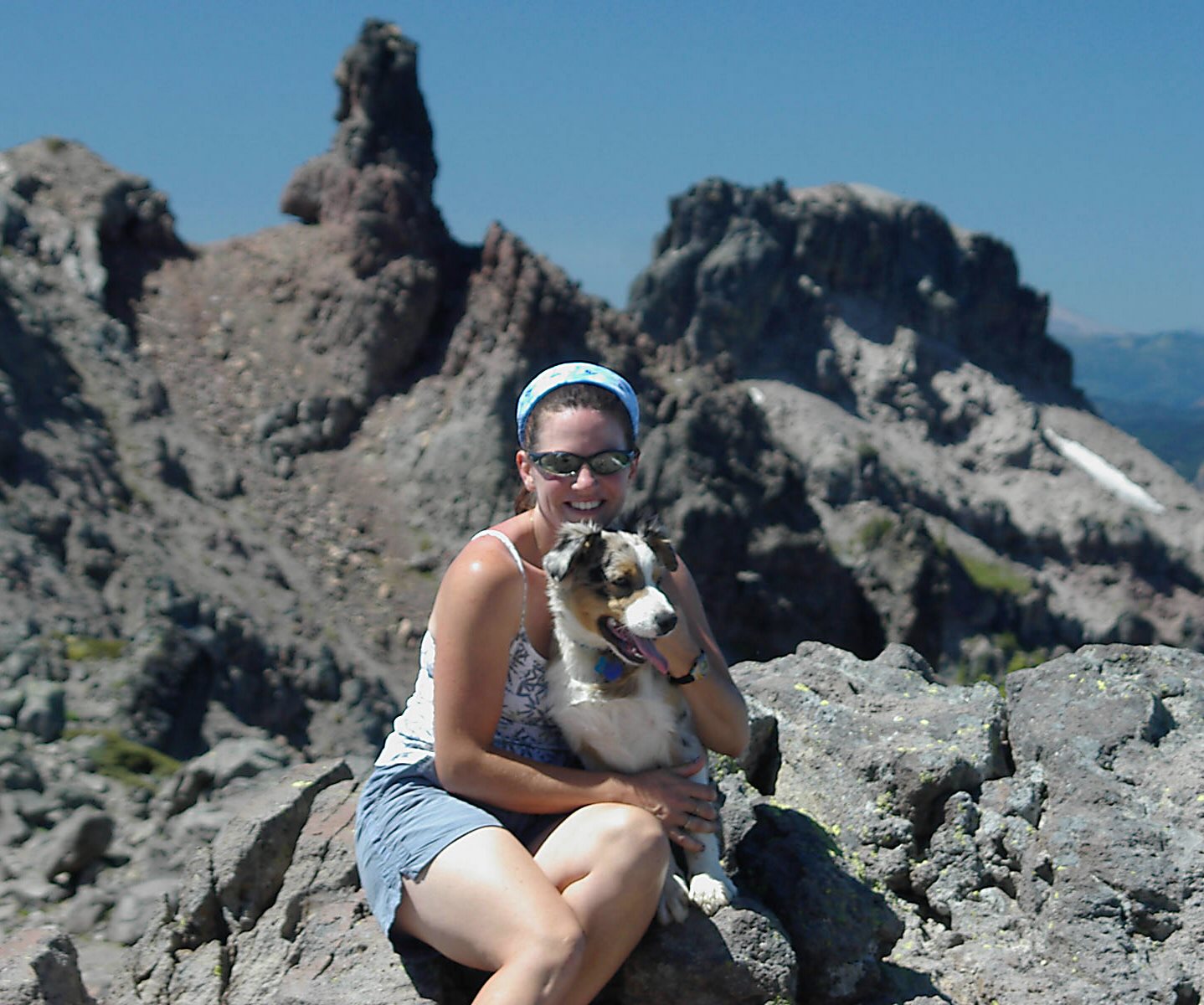 "We went backpacking into the Goat Rocks in Washington and brought Cosmo and Jax our border collie. Cosmo did great, and revelled in sleeping with us in the tent. (Right between us, he would sneak in the middle of the night). He did the funniest thing however. I wish I had it on video. We passed many a snowfield during our explorations from camp. And Cosmo would :"sled" down on his belly. I thought it was by accident at first,, but he did it over and over, and would even push himself with his back legs to get going! I about died laughing. He has quite a personality. And I will never regret getting him instead of a mini. He is the best." C.D.



Hi Lynne Christy Davis here. (Think Booker,,, Cosmo). I purchased Booker from you almost two years ago. He is fabulous. Cosmo is very mellow for an aussie (your bio on him was perfect,, he has proven to be the perfect family dog for us). He is a love. Best dog I have ever had the privlage to know.
Roper & Brinley pup born 2/19/05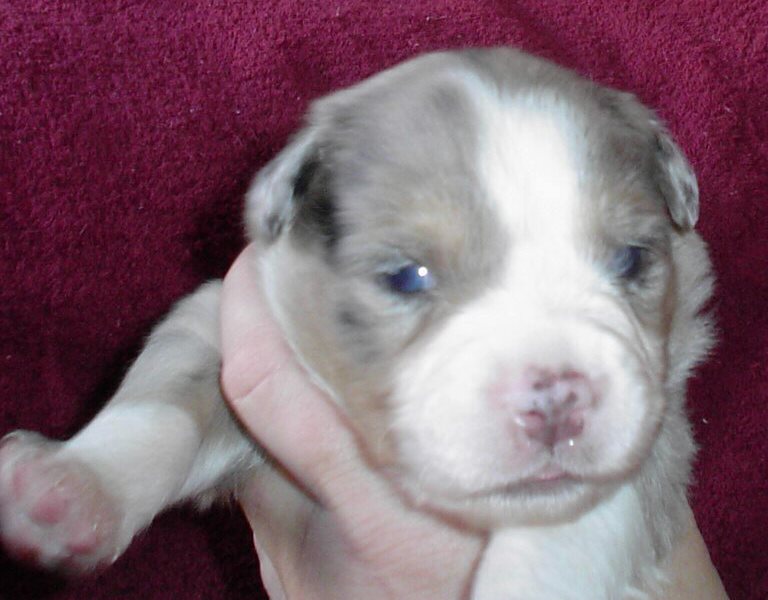 pka "Booker"
Vinn ~ Phoenix, AZ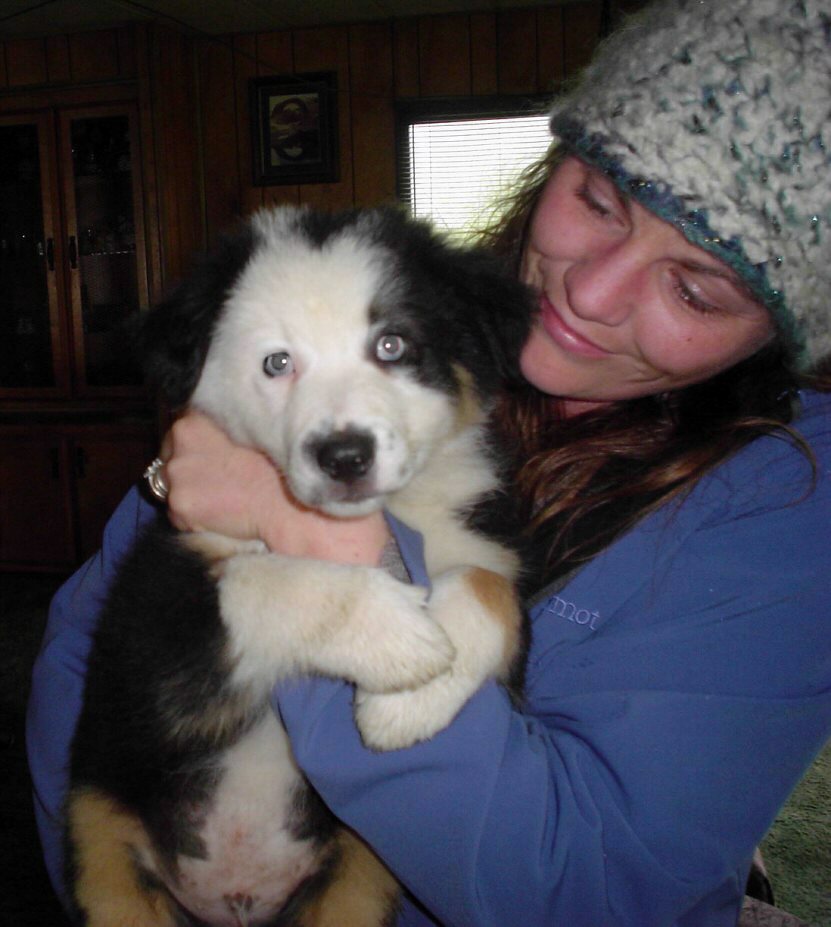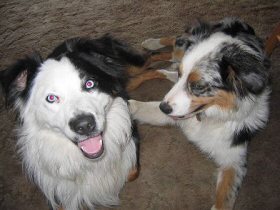 "After much soul searching, we decided to name him "Vinn" after the creek that runs adjacent to our property in which three giant beavers have constructed the most amazing damn, lodge, and wetlands. It's a really special part of our property that we love and so, "Vinn", site-specific after Vinngie Creek. He appears to be a little meandering soul that just drifts along, cheerful and content. We feel really blessed...what a cutie! Thank you SOOOO much. We love him!" M.C.
Roper & Brinley pup born 2/19/05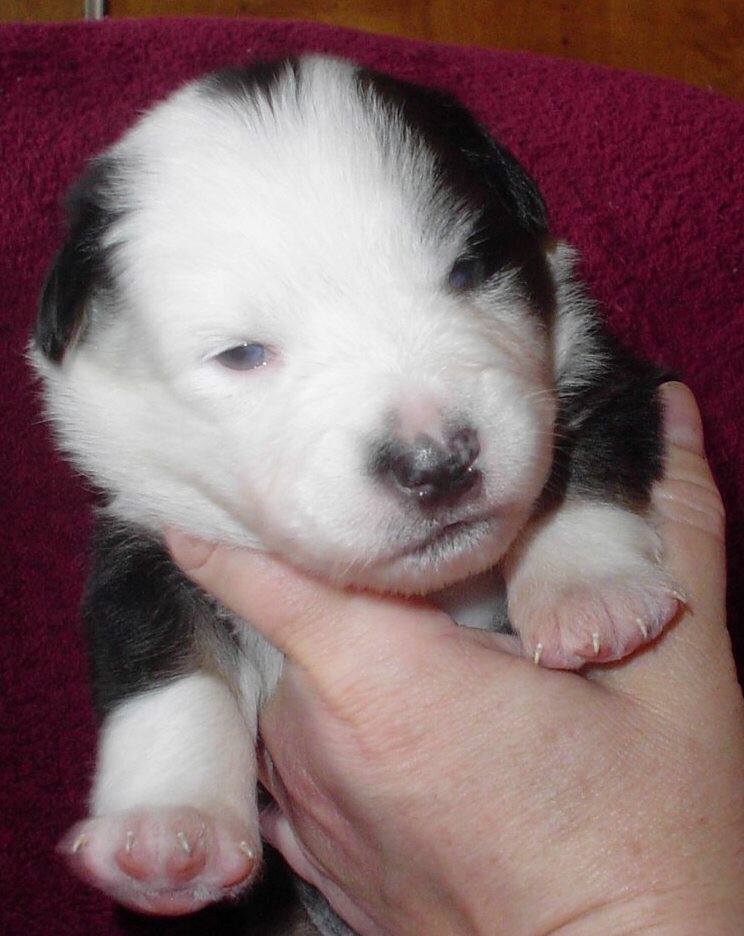 pka "Barclay"
Simba ~ South Range, WI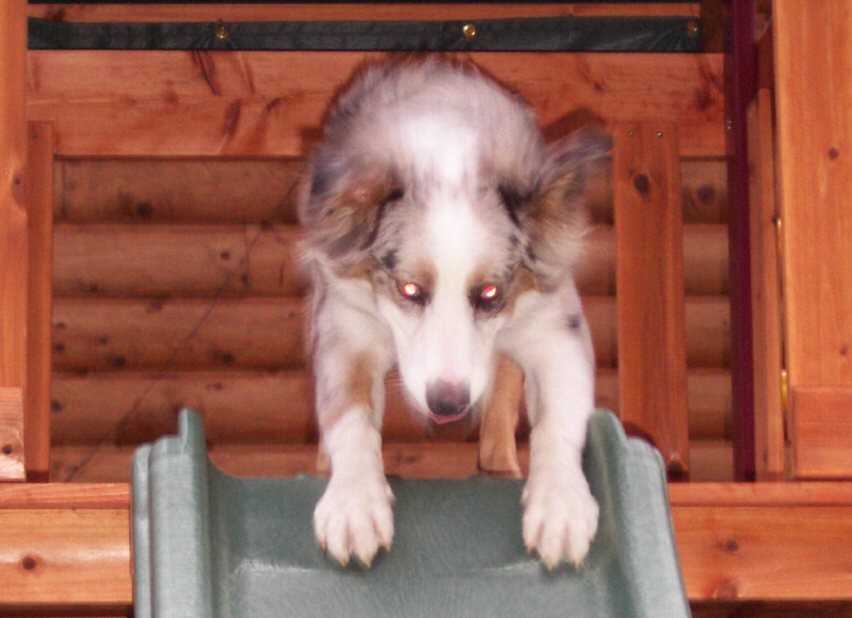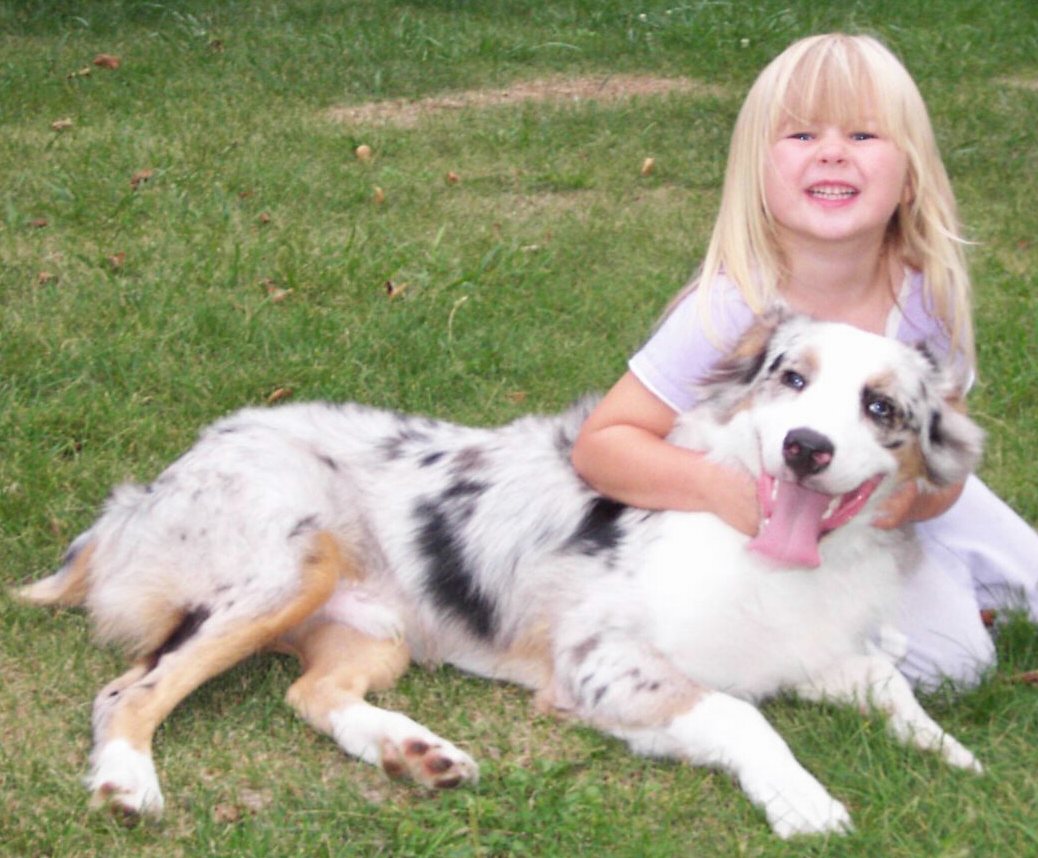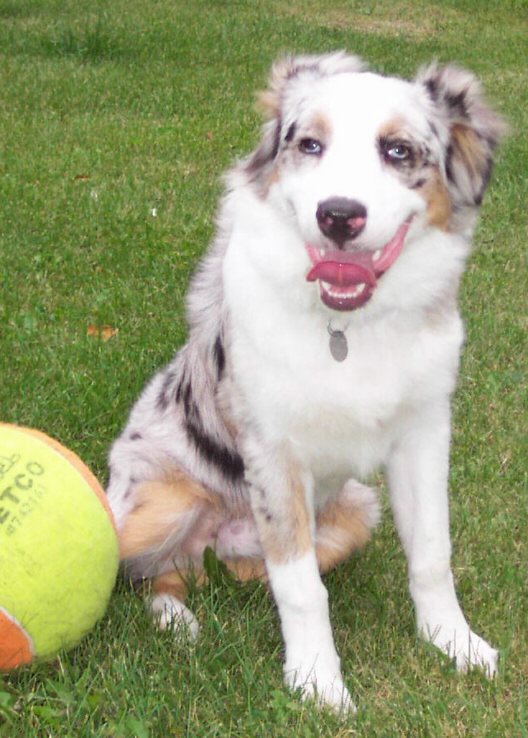 "He is so gorgeous. He has such a great personality. We absolutely adore him. Took Simba to the vet for a well checkup and to get a shot schedule, etc. and we were the envy of all other dog owners in vet waiting room. What kind of a dog is that? What a beautiful puppy, etc. I don't think Aussies are very common in our area. P.S. He was absolutely the most calm, well-behaved dog in the office. Thank you so much. He is perfect!!! " L.S.
Roper & Brinley pup born 2/19/05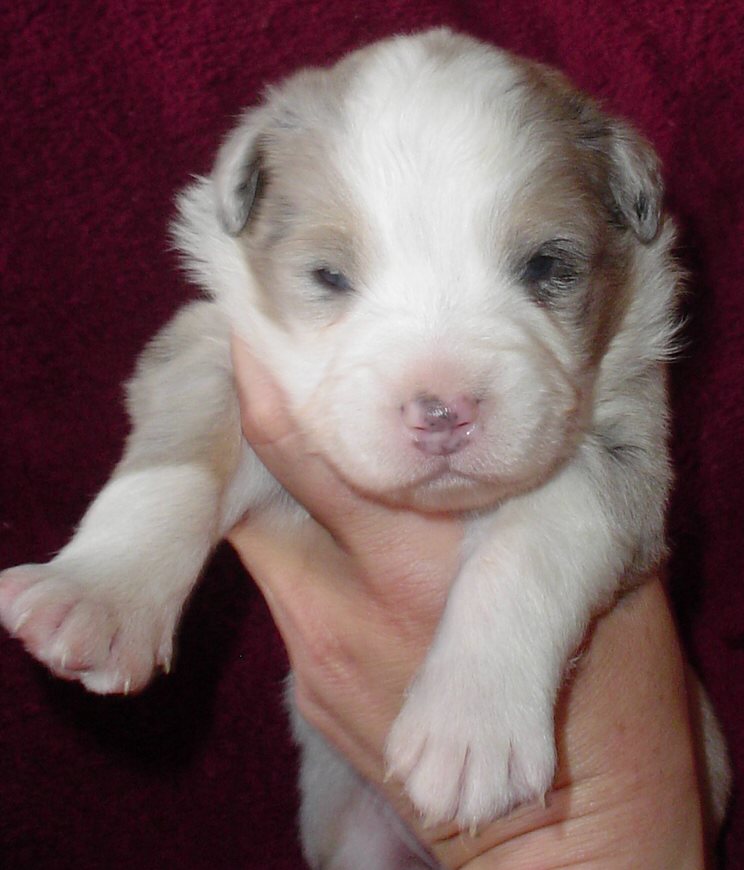 pka "Bosco"
Cheyenne ~ Washougal, WA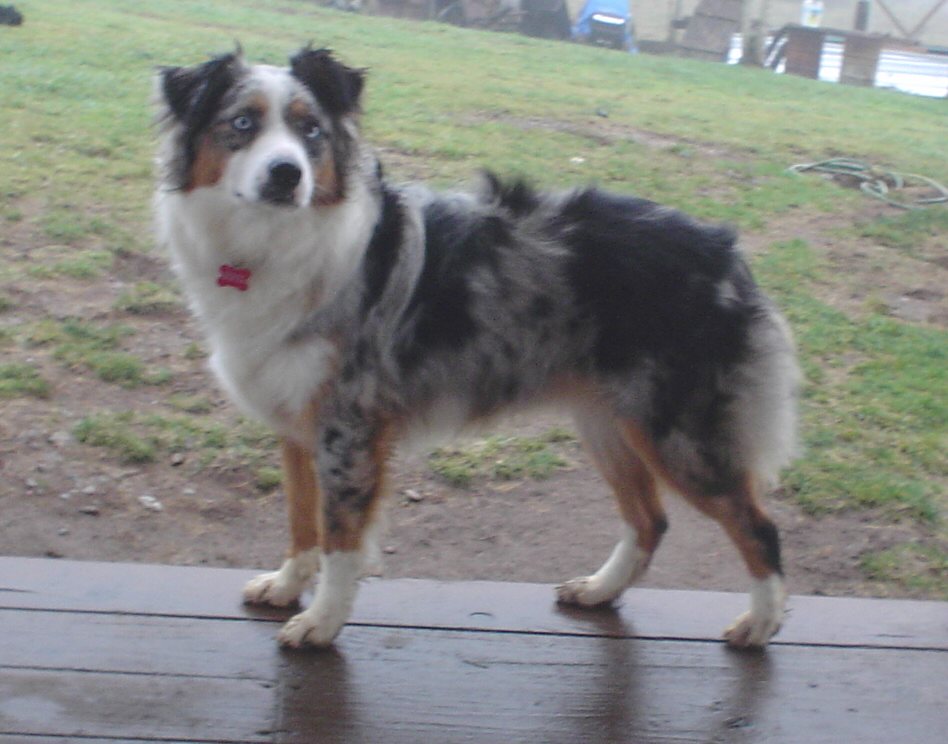 Little Brina turned out to be such a lovely girl that I kept her here at SkyeHi. Look for her pups in 2007/08.
Roper & Brinley pup born 2/19/05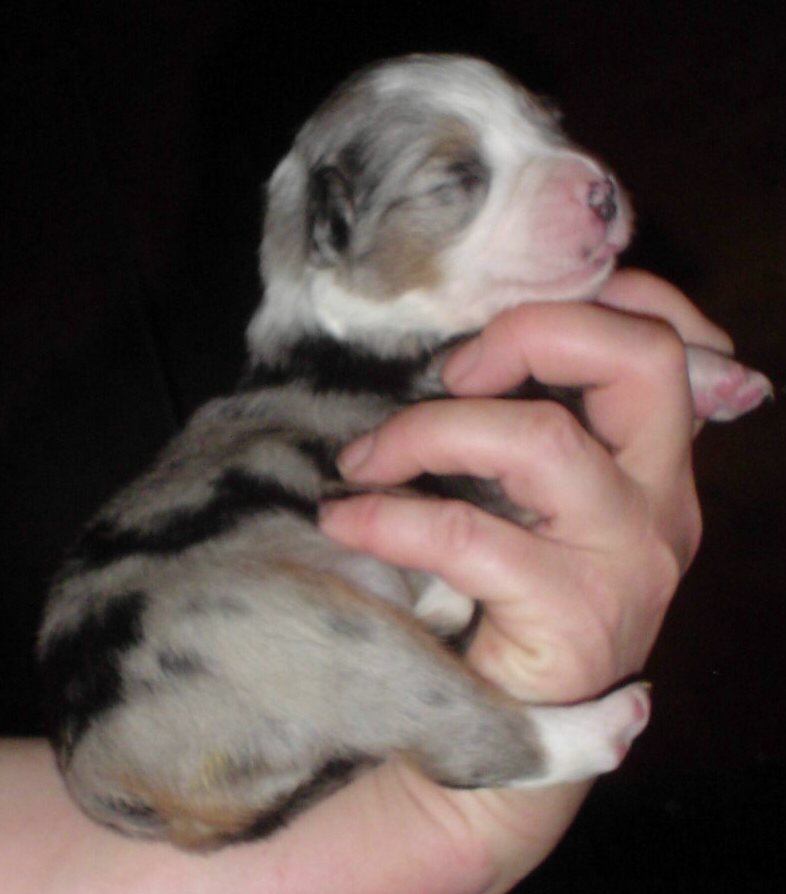 pka "Brina"
Coda ~ Seattle, WA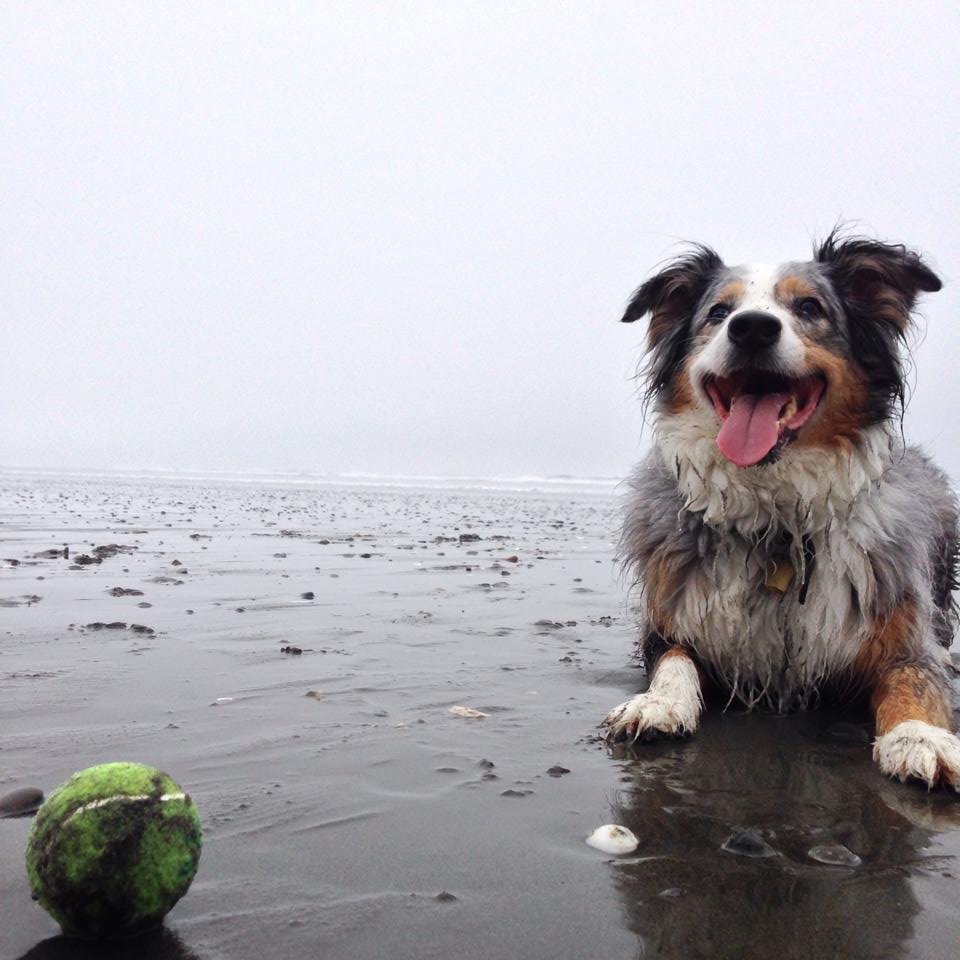 2013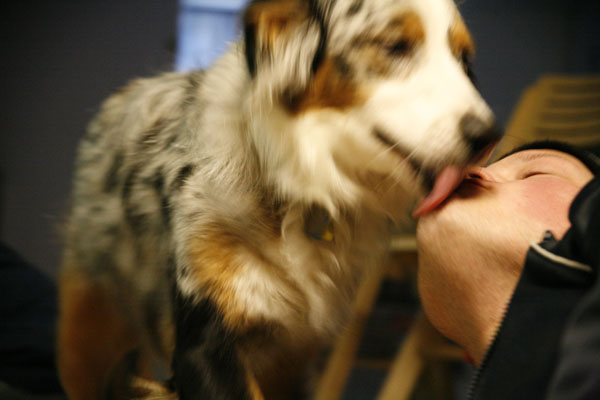 "Coda is very sweet and has adapted well to living in Seattle. He comes to all of my Ultimate Frisbee games, which has made him a team mascot of sorts. We frequent many dog parks including one that has access to Lake Washington. It wasn't long before he decided that he loves the water. As well as, chasing other dogs, and fetching tennis balls, (we're moving to Frisbees soon.) We went hiking in the Olympic peninsula and Coda was all over the trail, following his Border Collie friend Porter. He slept in the tent for the first time, and behaved very well on the trail, frequently checking in on his two legged companions. As you can see from the photos he still has very long legs. He stretches out on the bed at night and suddenly he's 4 1/2 feet long! In short he is the perfect dog, at home in the city and on the trail."
Roper & Brinley pup born 2/19/05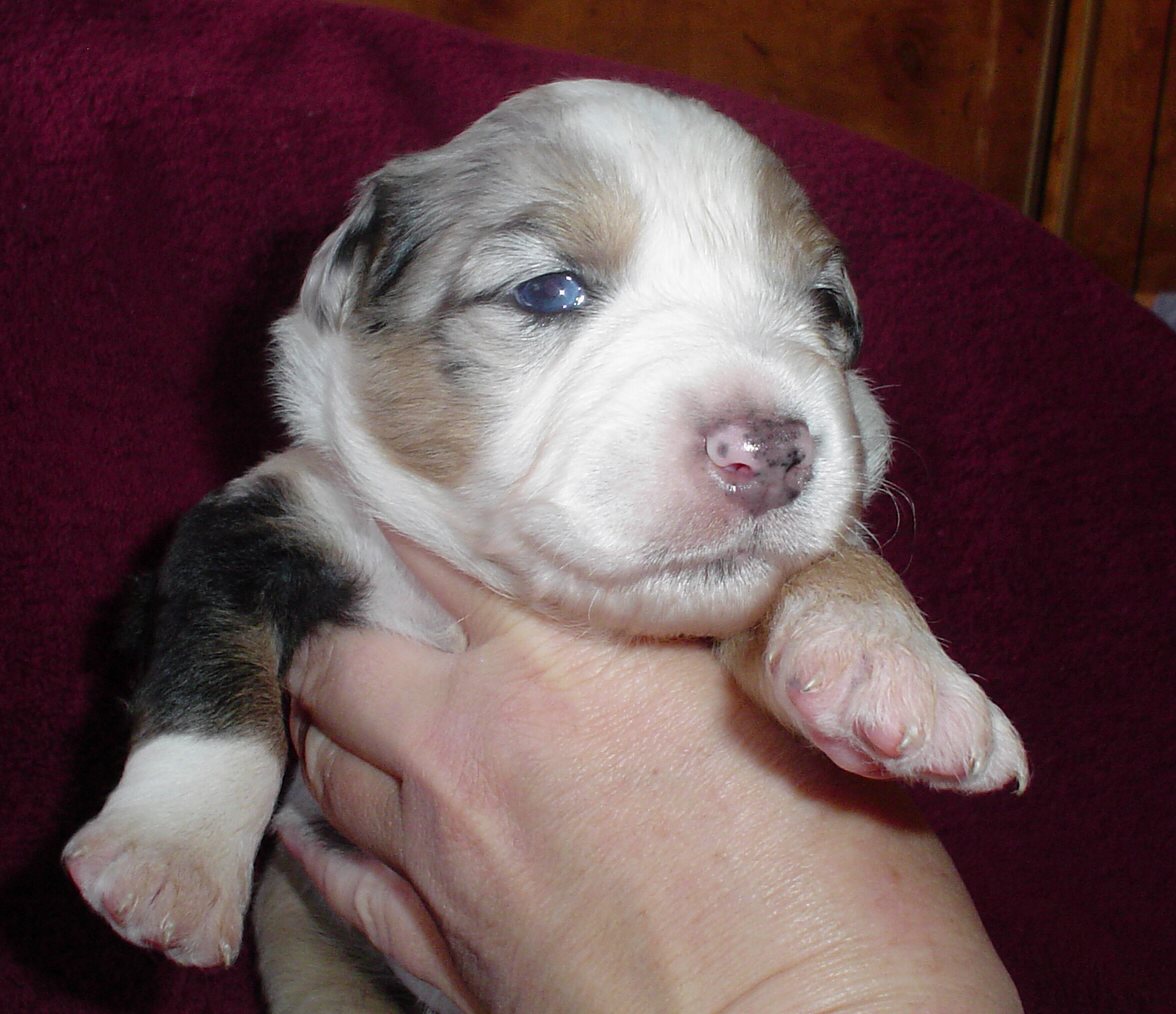 pka "Bandit"
Brody ~ Monroe, WA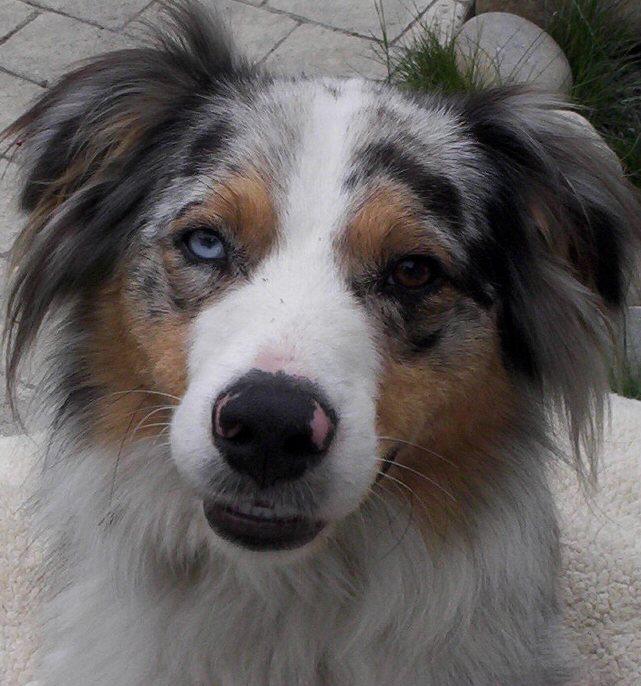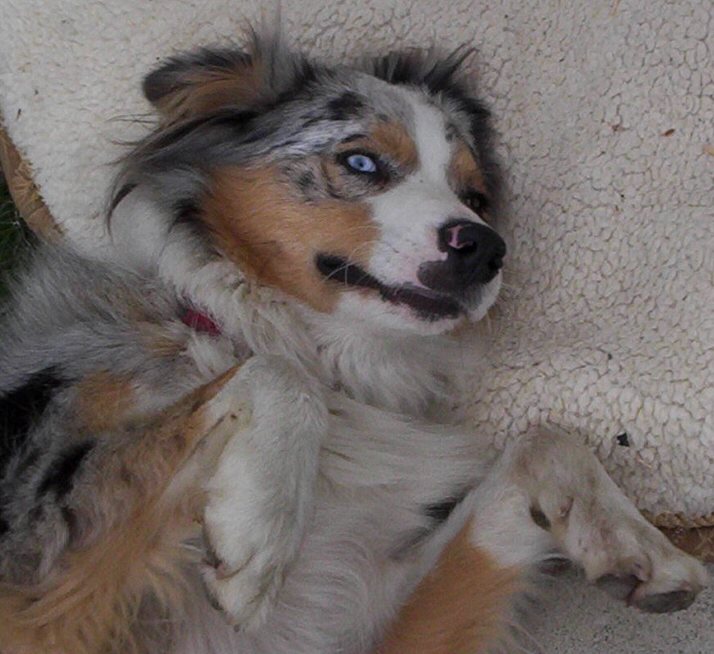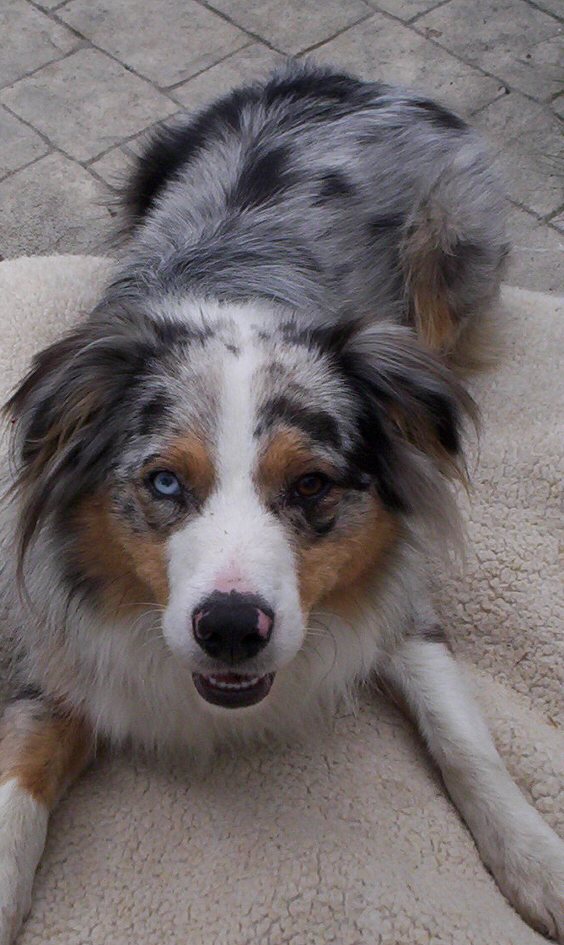 Hi I am emailing because i just found out that my mom never wrote to you about how Brody was doing. He is A wonderful dog and doing good we took him to on A camping trip to Idaho and lake chelan. He did good didn't like jumping of the dock at first but now he loves it. we have been doing training with him and he is doing wonderfuly. Thank you for leting us buy such A awsome dog.
Roper & Brinley pup born 2/19/05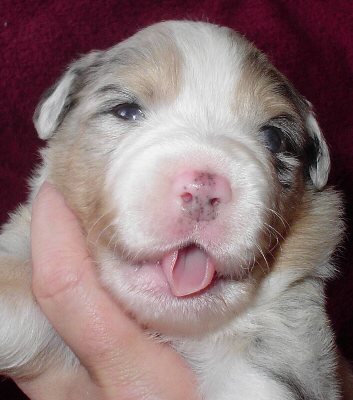 "Brody"
Bella ~ Poulsbo, WA
Roper & Brinley pup born 2/19/05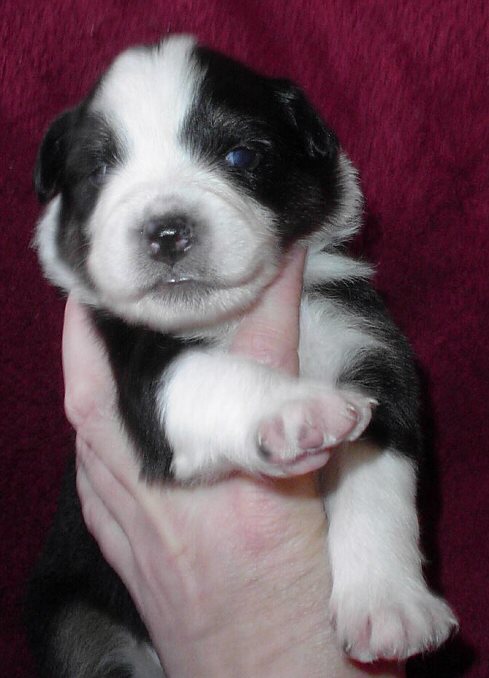 pka "Bella"
Gerswhin ~ Vancouver WA
~Gerswhin has been up for a couple of visit's and turned into a beautiful dog!~
Roper & Brinley pup born 2/19/05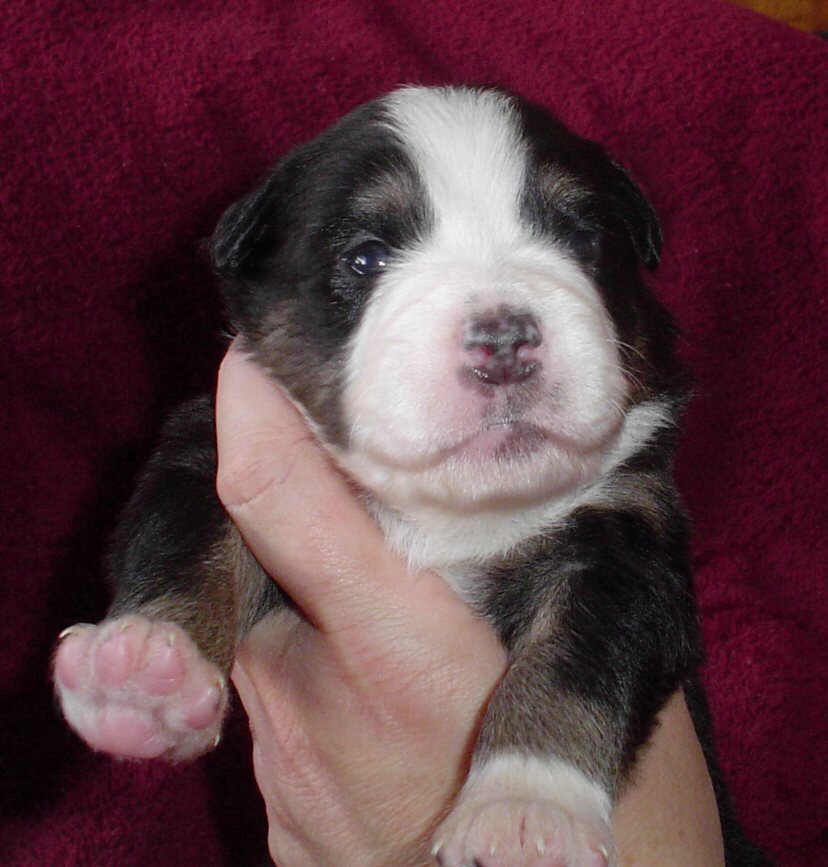 pka "Bannon"
Email For More Info
Home ||| Cowboys ||| Cowgirls ||| Available Wranglers ||| Stud Muffins