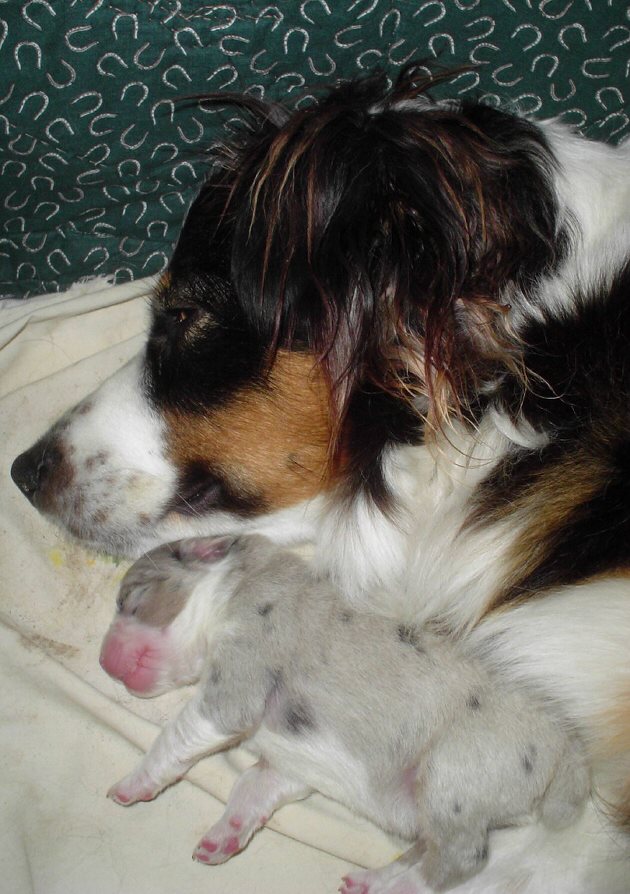 Thank you for visiting us here at SkyeHi. We are dedicated to bringing you amazingly beautiful, smart, athletic, loving, faithful, fantastic.......well you get the point! Aussies are just plain great!

The nomenclature "Australian" is deceiving, since the breed is "made in America" and perfected to type in the USA. While there are many theories as to the origin of the Australian Shepherd, the breed as we know it today was developed exclusively in the United States. The Australian Shepherd was given its name because of their association with the Basque sheepherders who came to the United States from Australia in the 1800's. They picked up the dogs on their travels and there is no evidence that the Aussie was ever "in" Australia.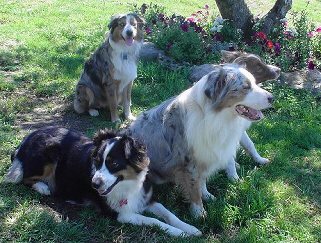 "He is your friend, your partner, your defender, your dog. You are his life, his love, his leader. He will be yours, faithful and true, to the last beat of his heart. You owe it to him to be worthy of such devotion." ~~ Unknown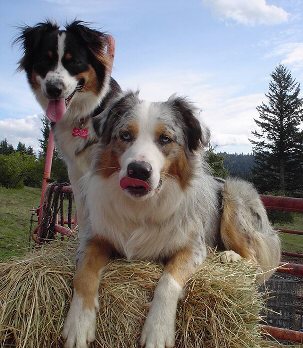 Aussies are known for athleticism and beauty, a truly versatile breed. They are highly intelligent, easily trained and can compete in all phases of "dog shows", from conformation to working trails.
Aussies have wonderful personalties. While not aggressive with strangers, more often aloof, they make fantastic "alert" alarm dogs. They are faithful and diligent to their owners and oh SOOO beautiful...and...in so many colors YOU CAN'T HAVE JUST ONE!

~~~~~~~~~~~~~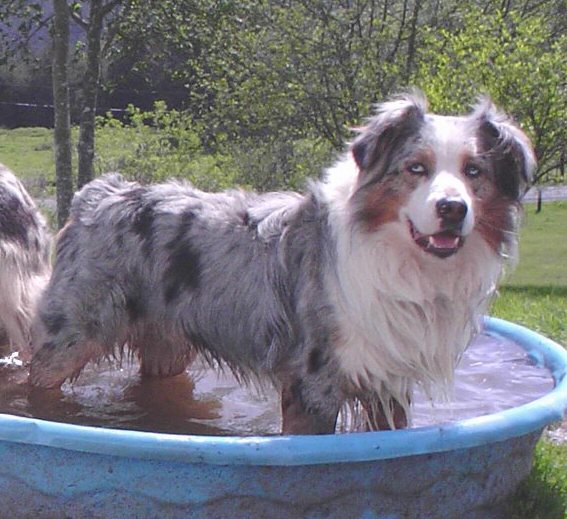 Enjoy meeting the "dogs" here at SkyeHi. We enjoy having you visit, and please feel free to ask any questions.
SkyeHi is located in Washougal, WA. (East of Vancouver)

Be sure to visit the Puppy Owner Gallery to see some of SkyeHi's previous pups in their new homes.
Like Us On Facebook

Webpage designed and maintained by me :-)