SkyeHi Aussie Owner Gallery
Updates and photos of some of our puppies in their new homes
"The "C" Pups"
*Colton, Cubby, Chester, Cabo, Cannon, Calvin, Cobi & Chappi*
Raven & Chyna Litter Born 2/17/06
Tobi ~ Junction City, OR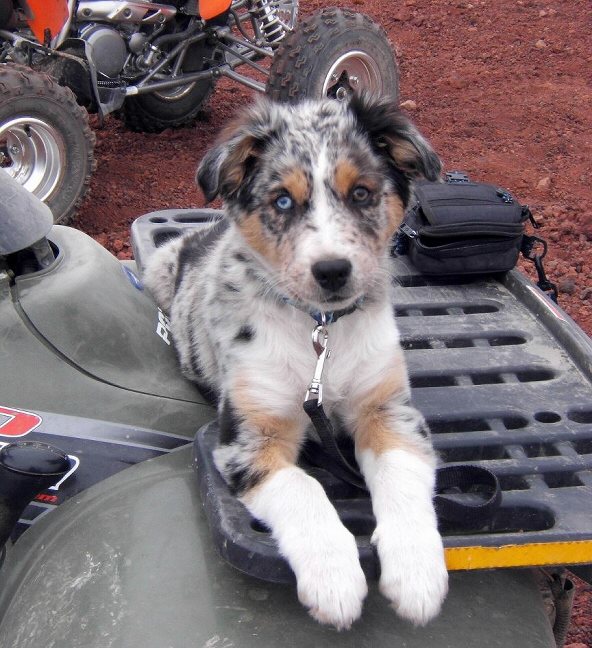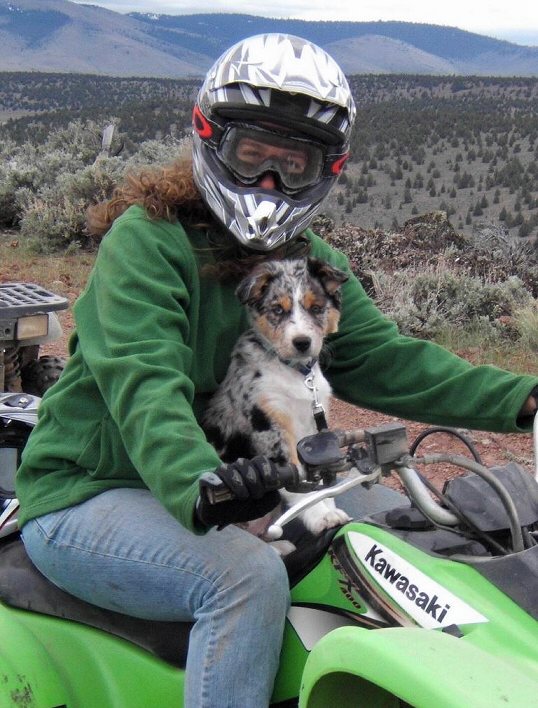 Raven & Chyna pup born 2/17/06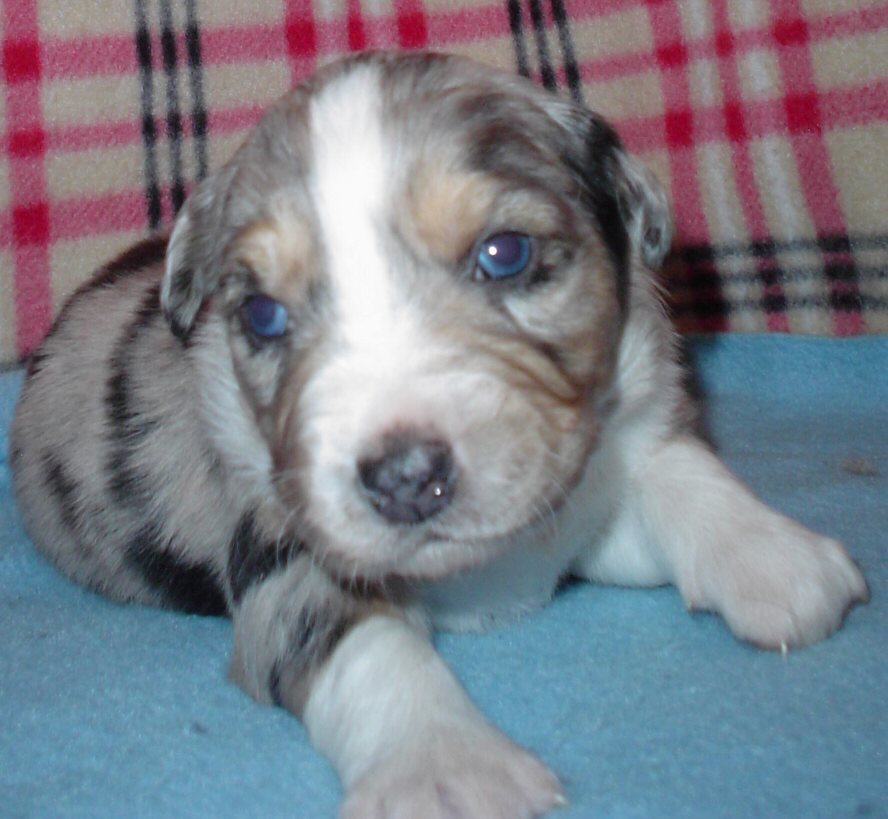 pka "Chappi"
Cabo ~ Maple Valley, WA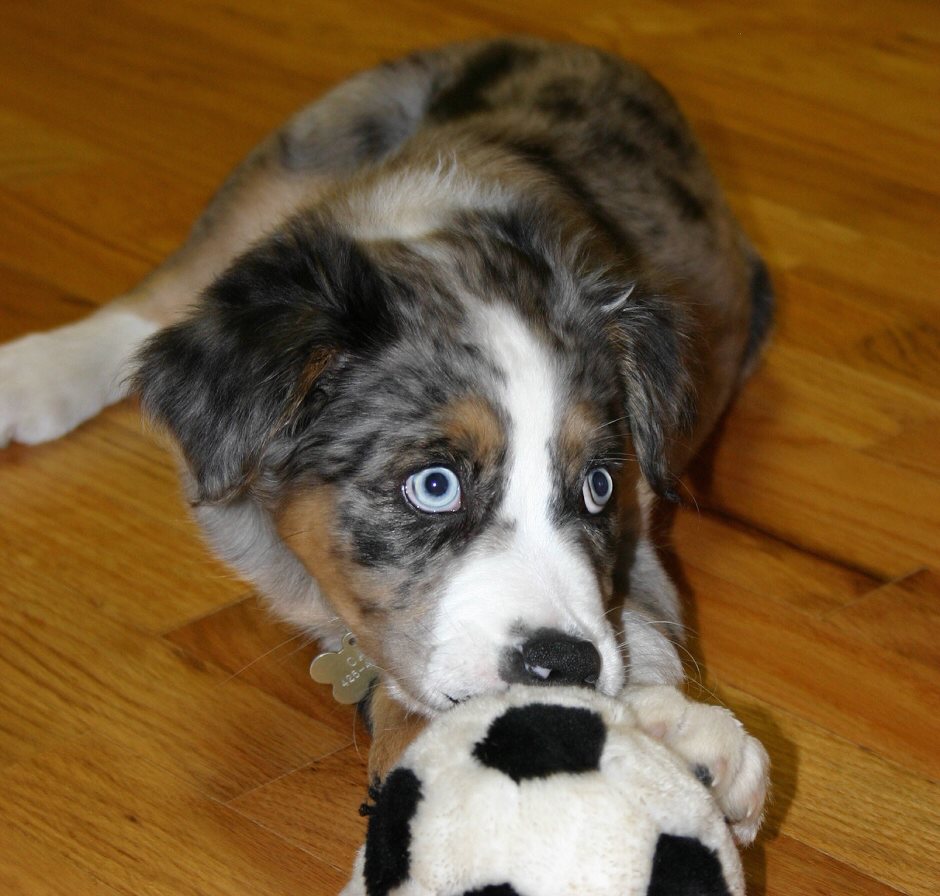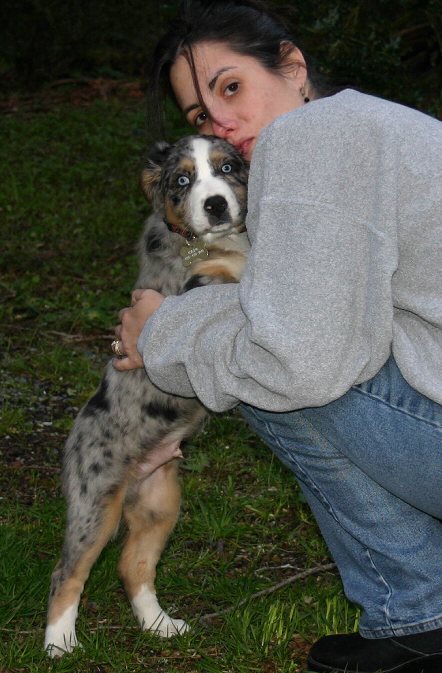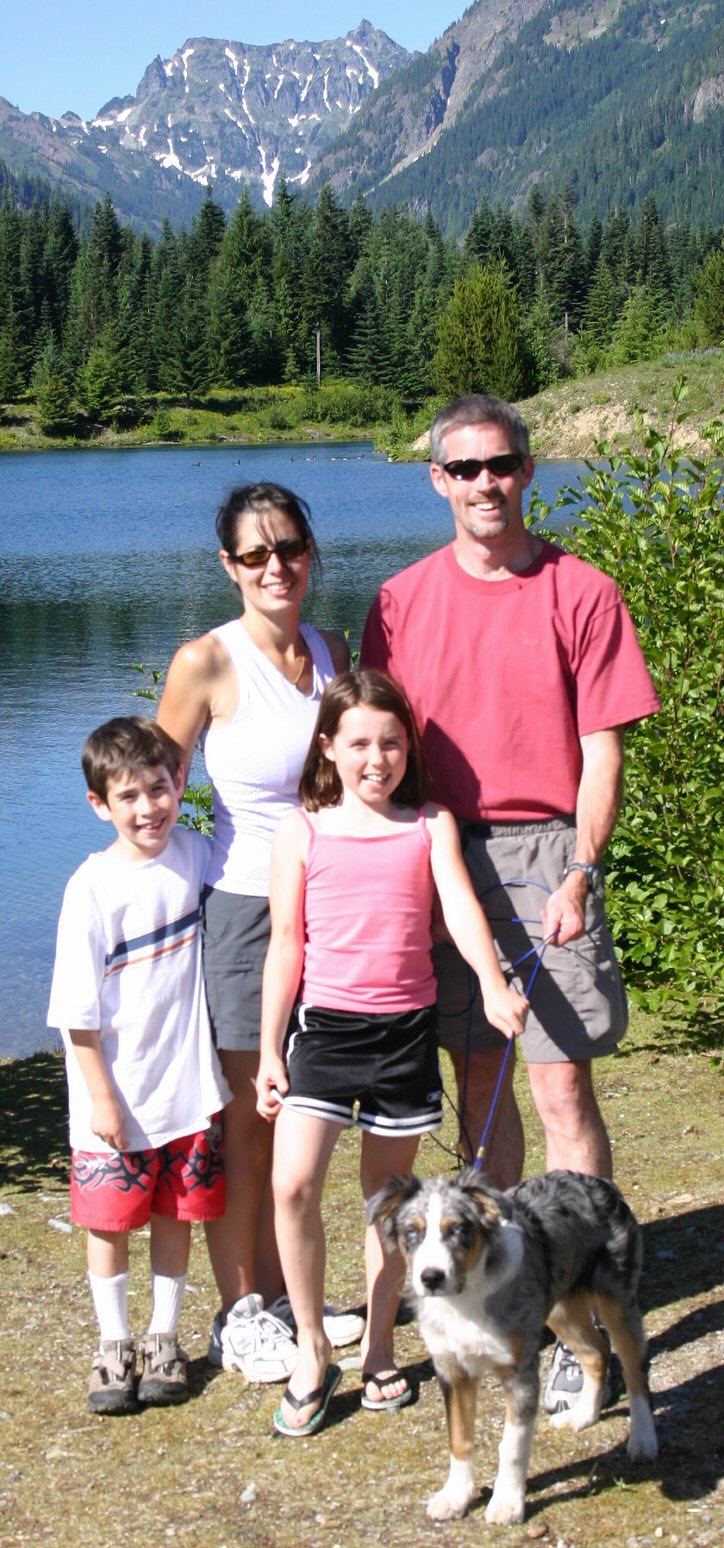 "Cabo is doing well! He is a funny puppy and so great with the kids. I guess he can be considered Cabo, the camping dog as he has been on 3 camping trips with us already. His favorite pass times are digging and burying his bones and playing in the water."
Raven & Chyna pup born 2/17/06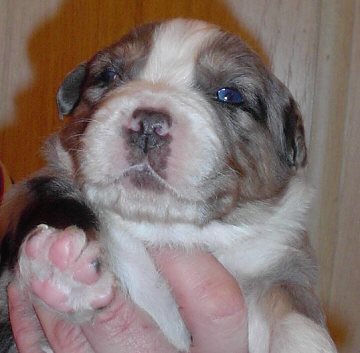 "Cabo"
Benny ~ Seattle, WA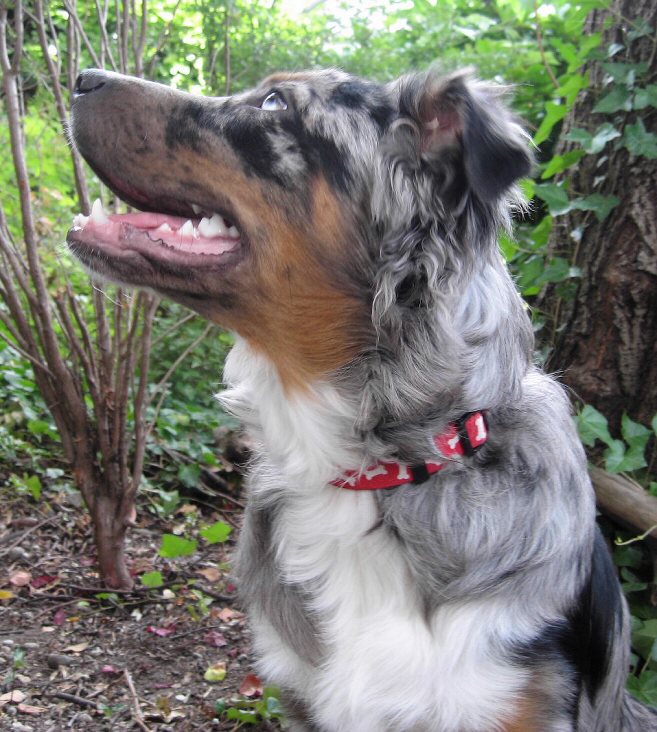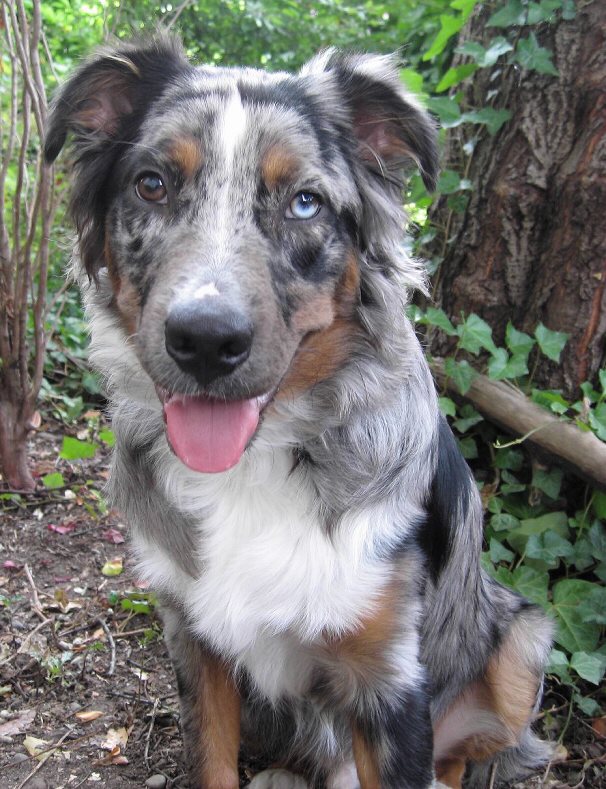 "Here's some pics of the wonderous Benny! He's such a smart, sweet, affable dog with so much personality. He's a great hiking partner and recently went swimming in the ocean for the first time! He's so beautiful, these pictures don't do him justice!"
Raven & Chyna pup born 2/17/06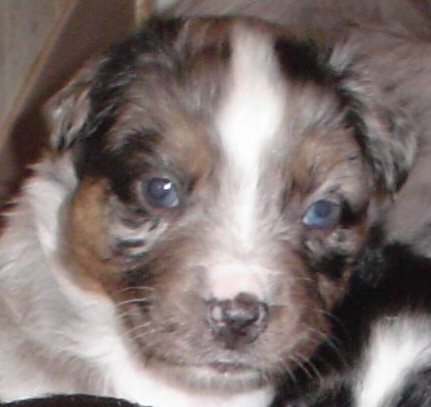 pka "Cobi"
Cohnan ~ Sherwood, OR
"We have named our boy Cohnan, and he is doing absolutely GREAT. He and Millie (our other Aussie), are getting along just great, in fact, they LOVE each other! He was a bit scared the first few days, but he has adjusted and loves his new home. I will have Jessica, my daugher take some pictures to send to you. THANKS so much for bringing Cohnan to us, we love him and he will have a good life with the Wrights!! Again, I will send you pictures so you can see for yourself how happy he is!"
Raven & Chyna pup born 2/17/06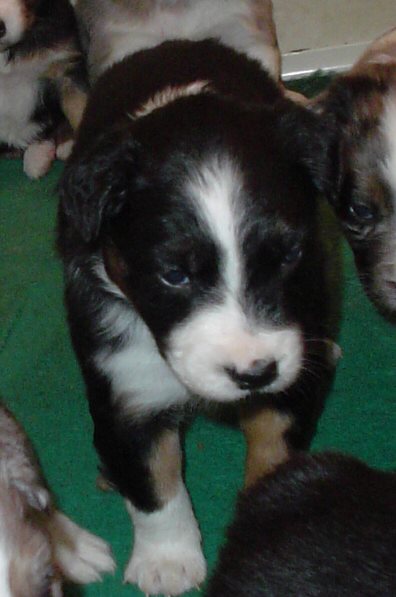 pka "Colton"
Cubby ~ Garden Valley, ID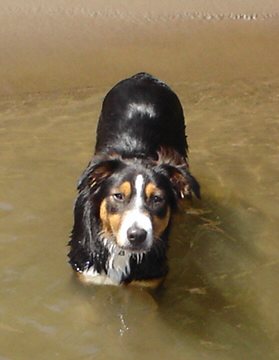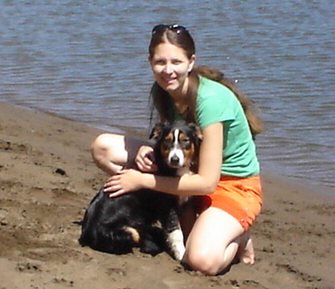 Our Cubby is doing great. He's so smart and lots of fun.
12/07 MERRY CHRISTMAS!! What a cute card! Cubby is now just as big as your guys are! He really is a good boy. I'm sending along a few pictures of him. We are enjoying a very white holiday! Cubby loves snow it's fun to watch him he runs around and around in it! I hope you have a wonderful holiday season and a very happy New Year!!! Take care Monica, Brady and Cubby
Raven & Chyna pup born 2/17/06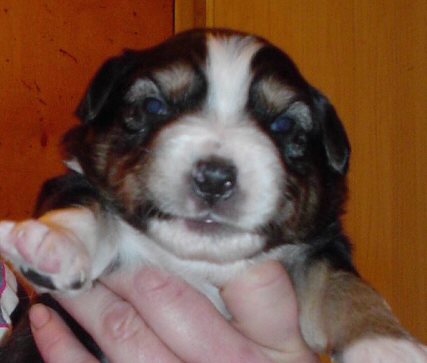 "Cubby"
Nicky ~ Clarkston, WA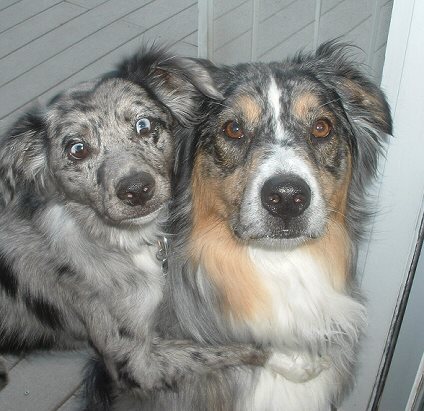 2010 - Nikki with his new mini Aussie friend Beni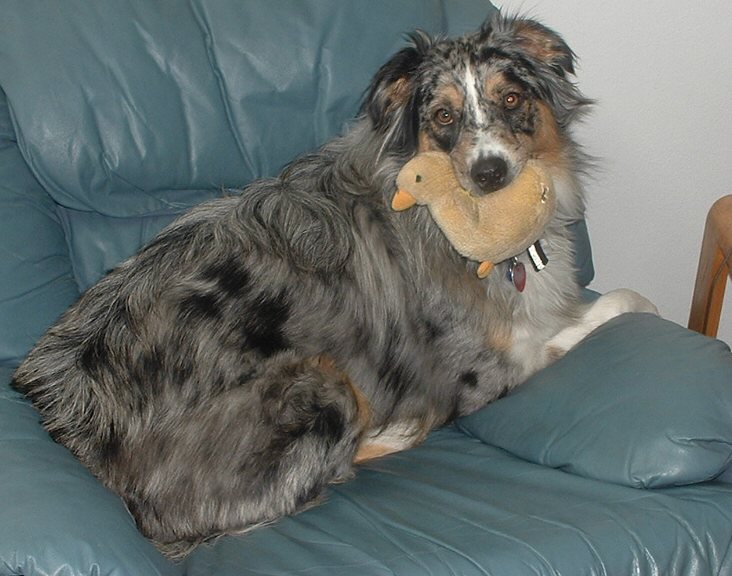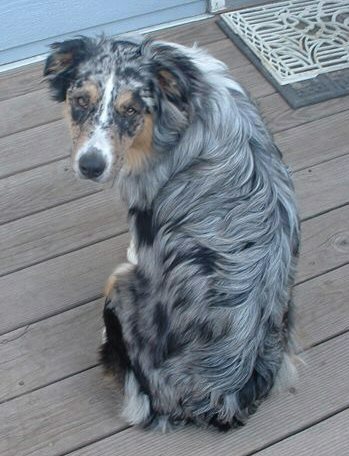 Raven & Chyna pup born 2/17/06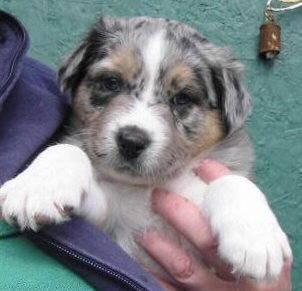 pka "Calvin"
Email For More Info
Home ||| Cowboys ||| Cowgirls ||| Available Wranglers ||| Stud Muffins