SkyeHi Aussie Owner Gallery
Updates and photos of some of our puppies in their new homes.
"The "D" Pups"
*Destry, Dayna, Della, Dakota, Danali, Dixon, Darby, Darcy, Dillon & Doolin"
Raven & Chyna Litter Born 5/14/2009
Xena ~ Kirkland, WA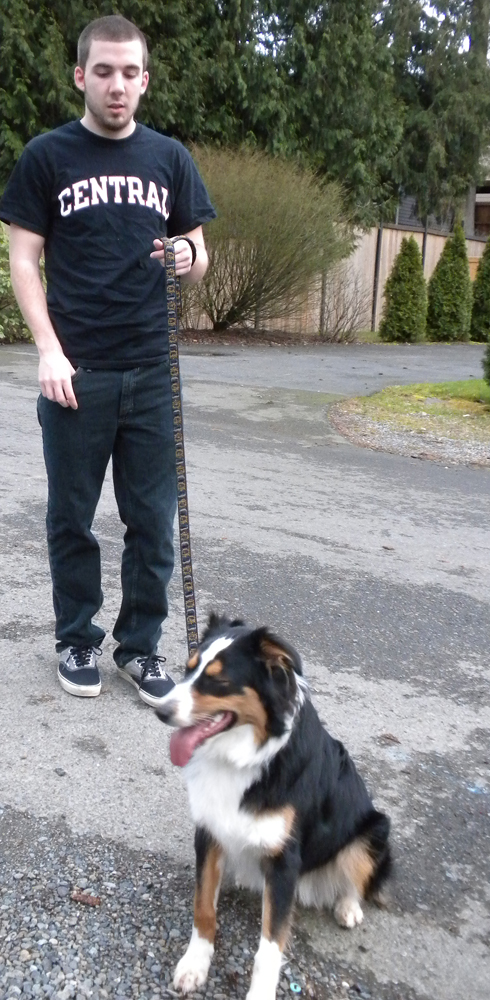 Raven & Chyna pup born 5-14-09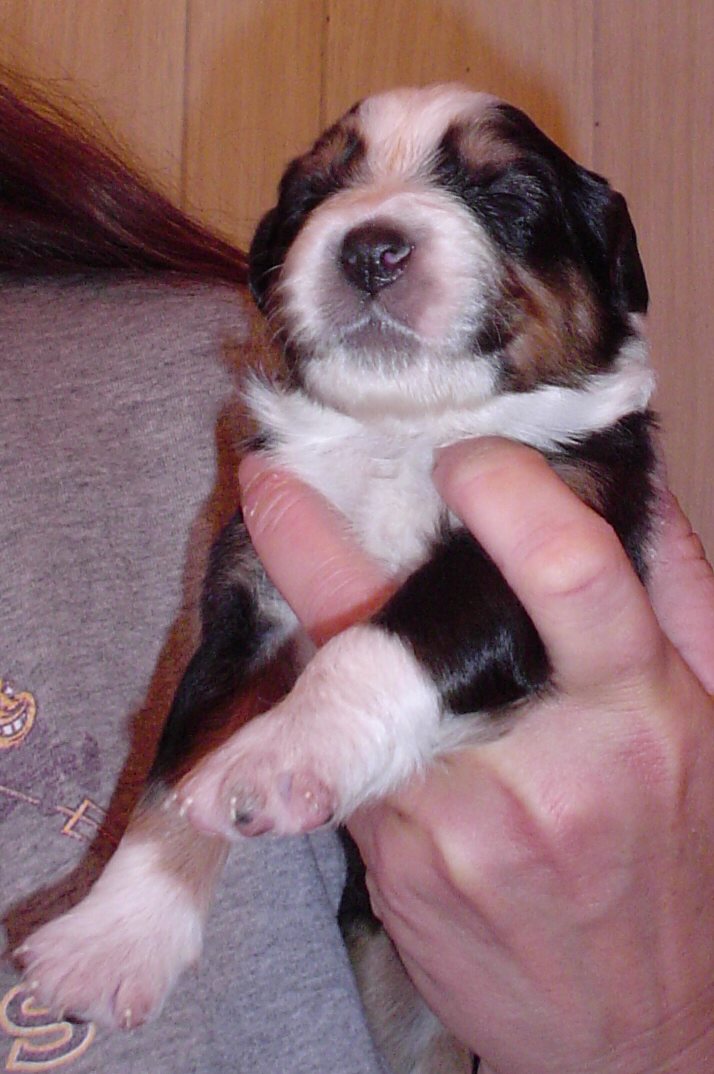 pka "Dayna"
Gypsy ~ Washougal, WA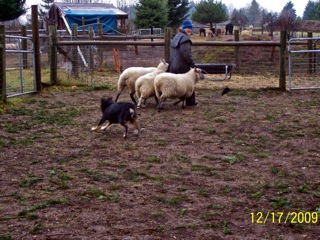 " Just touching bases to let you know how well Gypsy is doing. Her first night she slept all the way to 5:30 and went potty outside. As Mike says she is "smart out of the box", already she can climb stairs up and down and sit on cue. as you can see in photos leaving library books out in the open is a hazard (my fault) and that's definitely not the leather couch she's sleeping on. We love her already. .
I took Gypsy out to a "herding instinct" trial today and she loved it. This trainer thinks she's got very good potential. We're going to let her grow up a bit more and start training closer to when she's a year old. She did all the right stuff working both directions and didn't split the herd which is good. "

Raven & Chyna pup born 5-14-09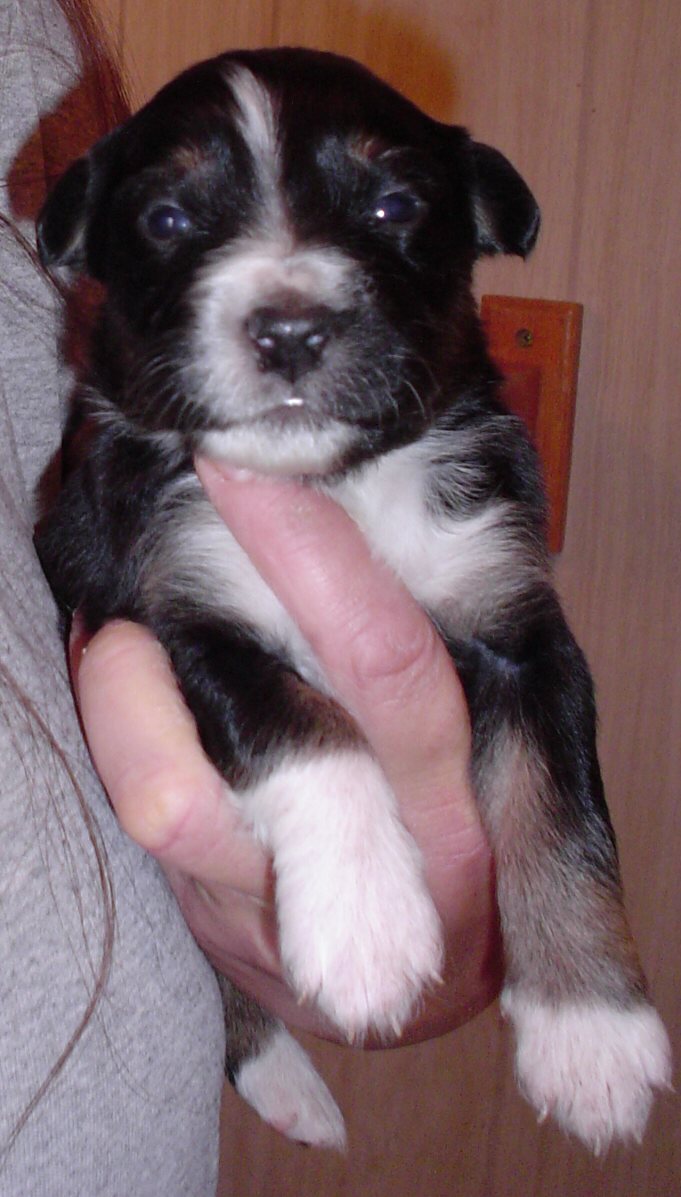 pka "Della"
Lakota ~ Poulsbo, WA
"Hi Lynne. I wanted to drop you a line to say how much we love Lakota. He is such a beautiful, lively(!!) and intelligent dog. It is challenging for sure, but we've "been there" before and are prepared for the adventures of training him. "

" Raven & Chyna pup born 5-14-09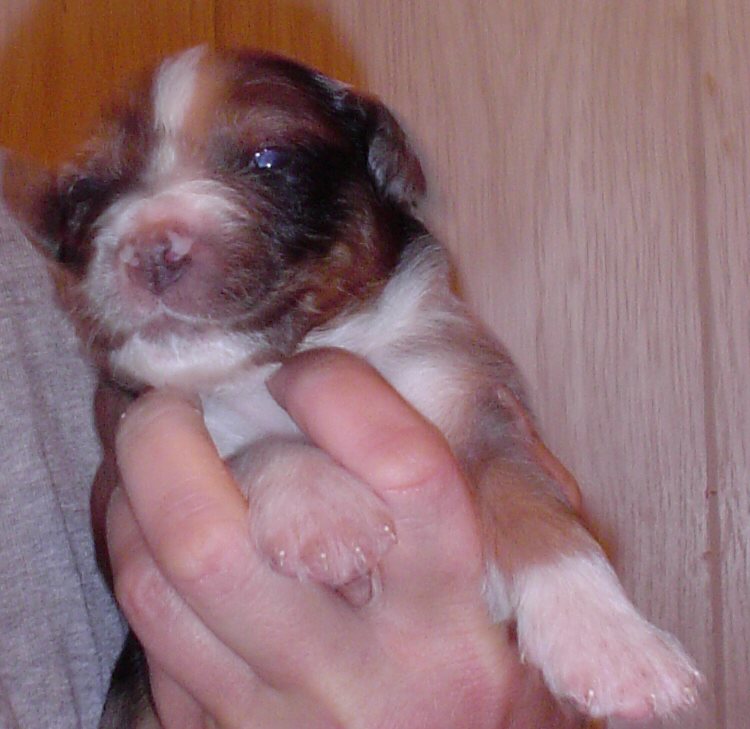 pka "Dakota"
Gunner ~ Corvallis, OR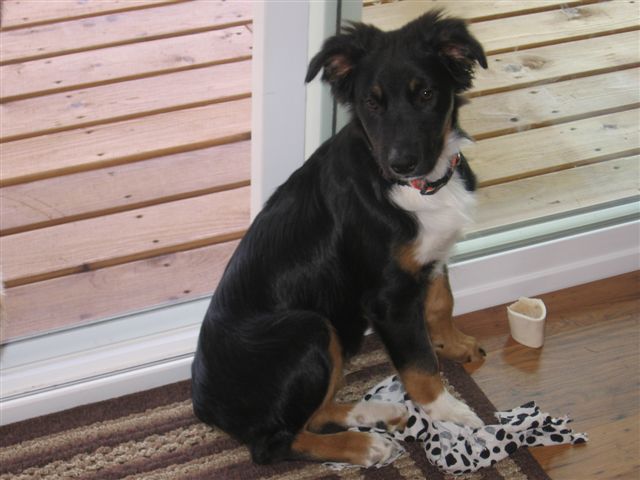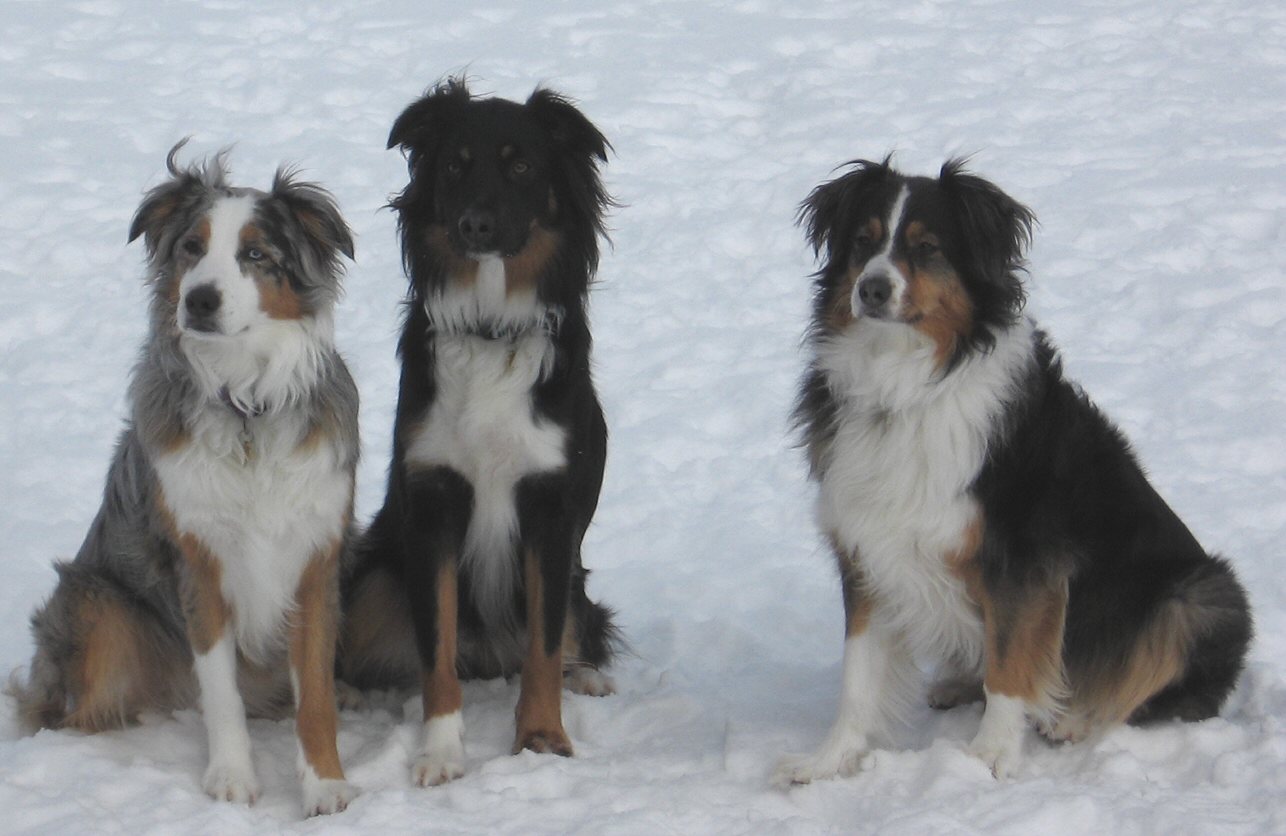 "Hi Lynne- "Gunner is doing great. What a sweet little guy. He was potty trained after a week! I suppose it helps that he's a little older and has the big girls to show him the ropes. He and Hazel are good buddies. They run, play and wrestle together all the time. Dot prefers to supervise and tattle when necessary. We spent Labor Day weekend at our place in Christmas Valley and the dogs had a great time. We were able to take them all on walks around the golf course off leash. Gunner knows his name and comes when called (most of the time). We have been taking him to agility class where he watches from his x-pen. We're hoping to get him used to all the sights and sounds of agility early on. He weighed in at 26.2 lbs. on Tuesday. His feet look as big as Hazel's. We are having a fantastic time with the whole crew. Gunner is another great aussie addition to our family! Take care, Kris"
This is Kris's "3rd" SkyeHi Aussie !!
Raven & Chyna pup born 5-14-09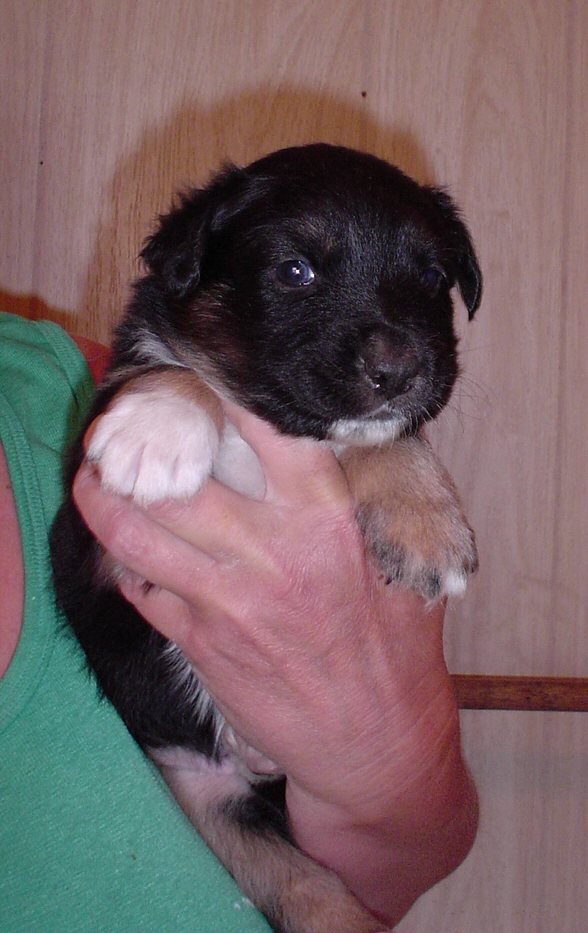 pka "Dixon"
Dillion ~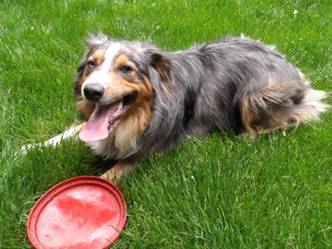 Raven & Chyna pup born 5-14-09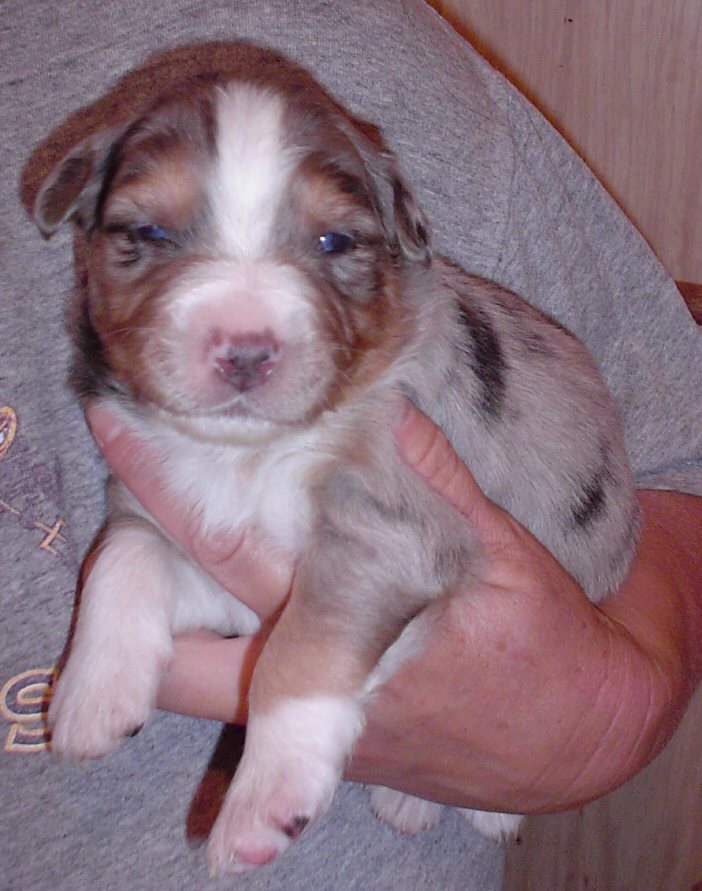 pka "Danali"
Chulula ~
Raven & Chyna pup born 5-14-09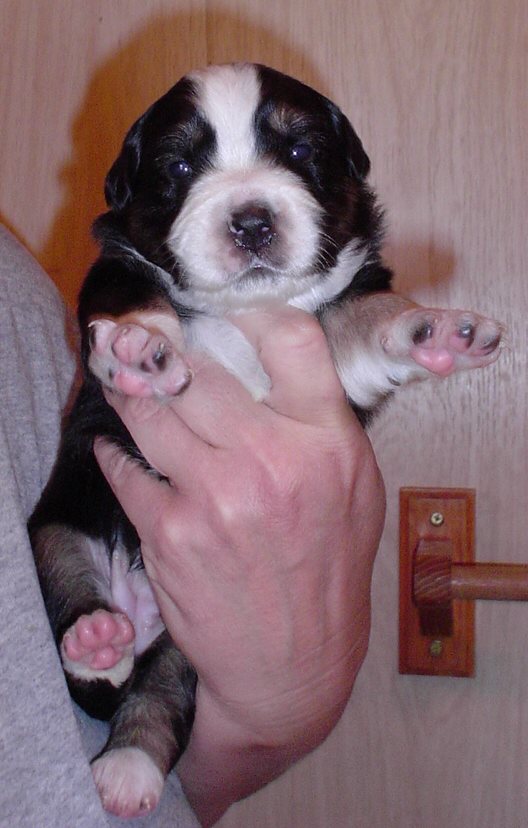 pka "Darcy"
Skye Trooper ~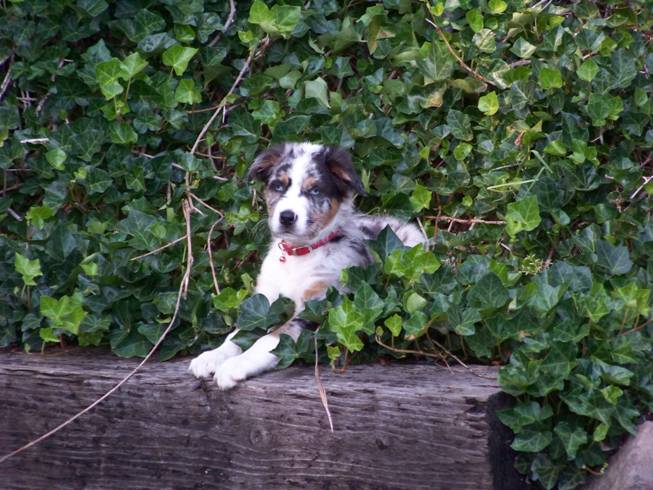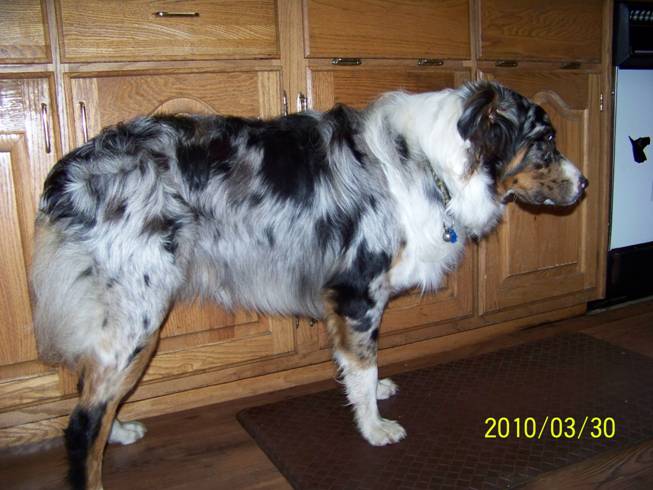 "We love Skye Trooper, We call him Skye because of his beautiful eyes, and your kennel name.. He should be on a working ranch, he has the natural ability to work, more so than any of the other Aussies we have owned. He crouches and waits. Wants to work our mules and horses. We no longer have cattle, sure wish we did....He would love to work them. We now have him neutered and he is a member of our family living in our home. He wakes us every morning about 6:00-6:30, Jumping on our bed, wanting to play. He goes with us everywhere. He loves the snowmobiles...I need to get a picture of him riding with me...maybe this weekend we can get one."
Raven & Chyna pup born 5-14-09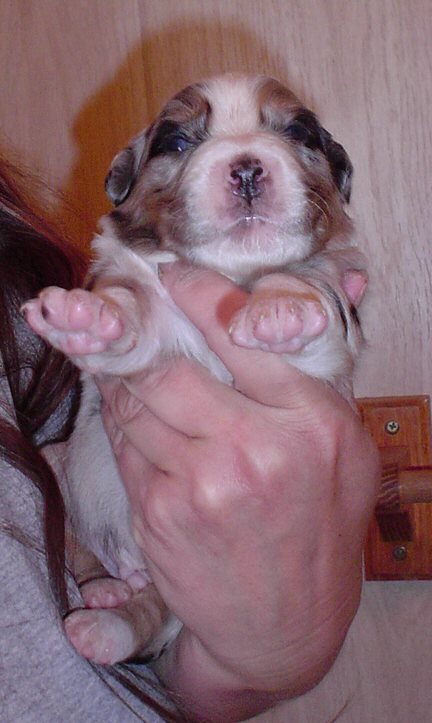 pka "Dillon"
Dakota ~ The Dalles, OR
"We absolutely love him to death. We named him Dakota."
Raven & Chyna pup born 5-14-09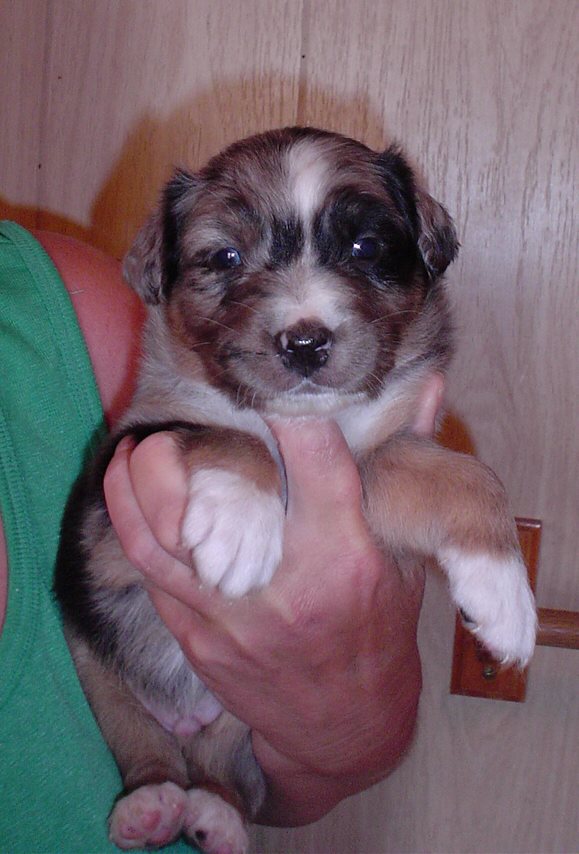 pka "Doolin"
Murphy ~ Vancouver, WA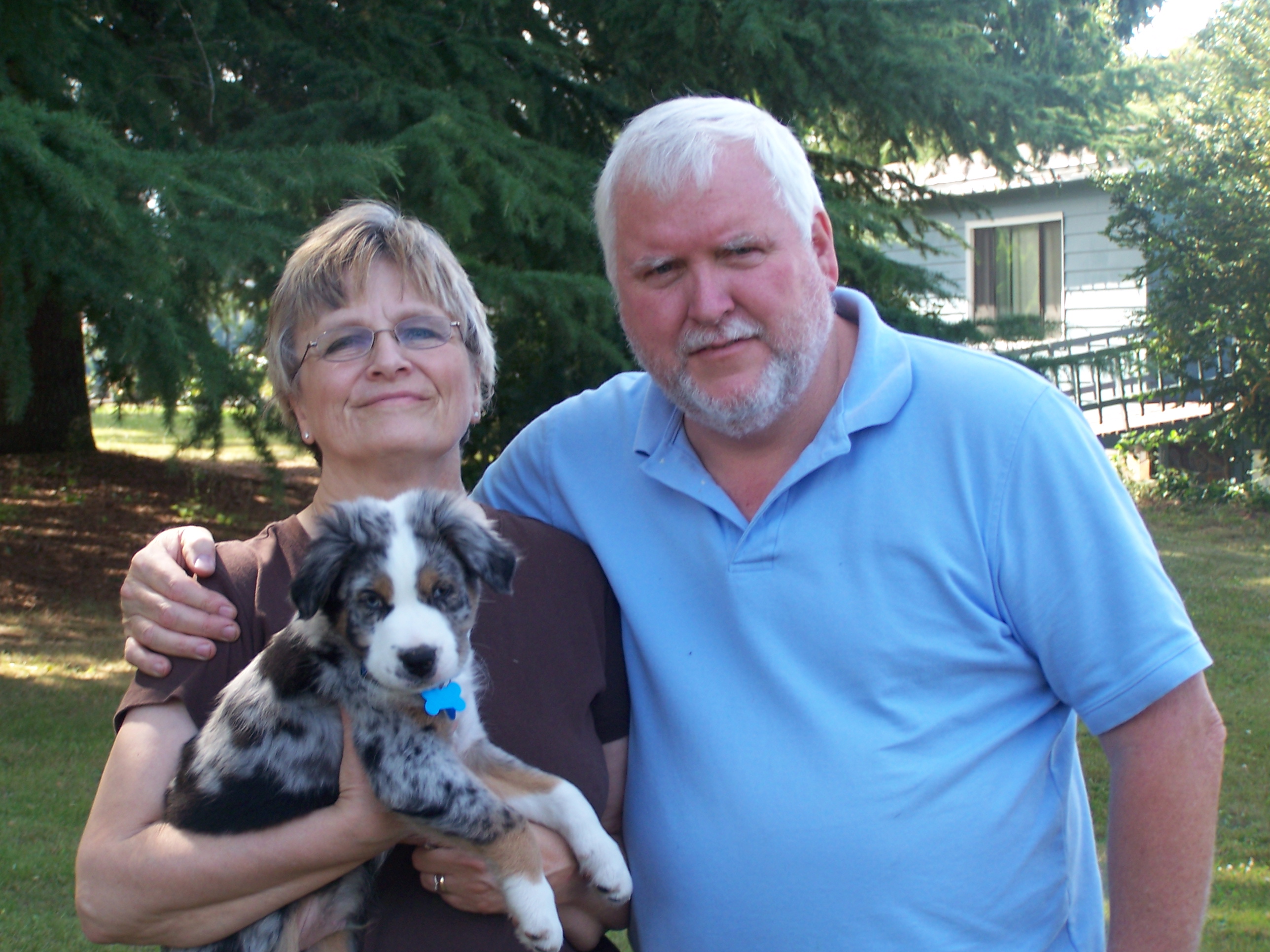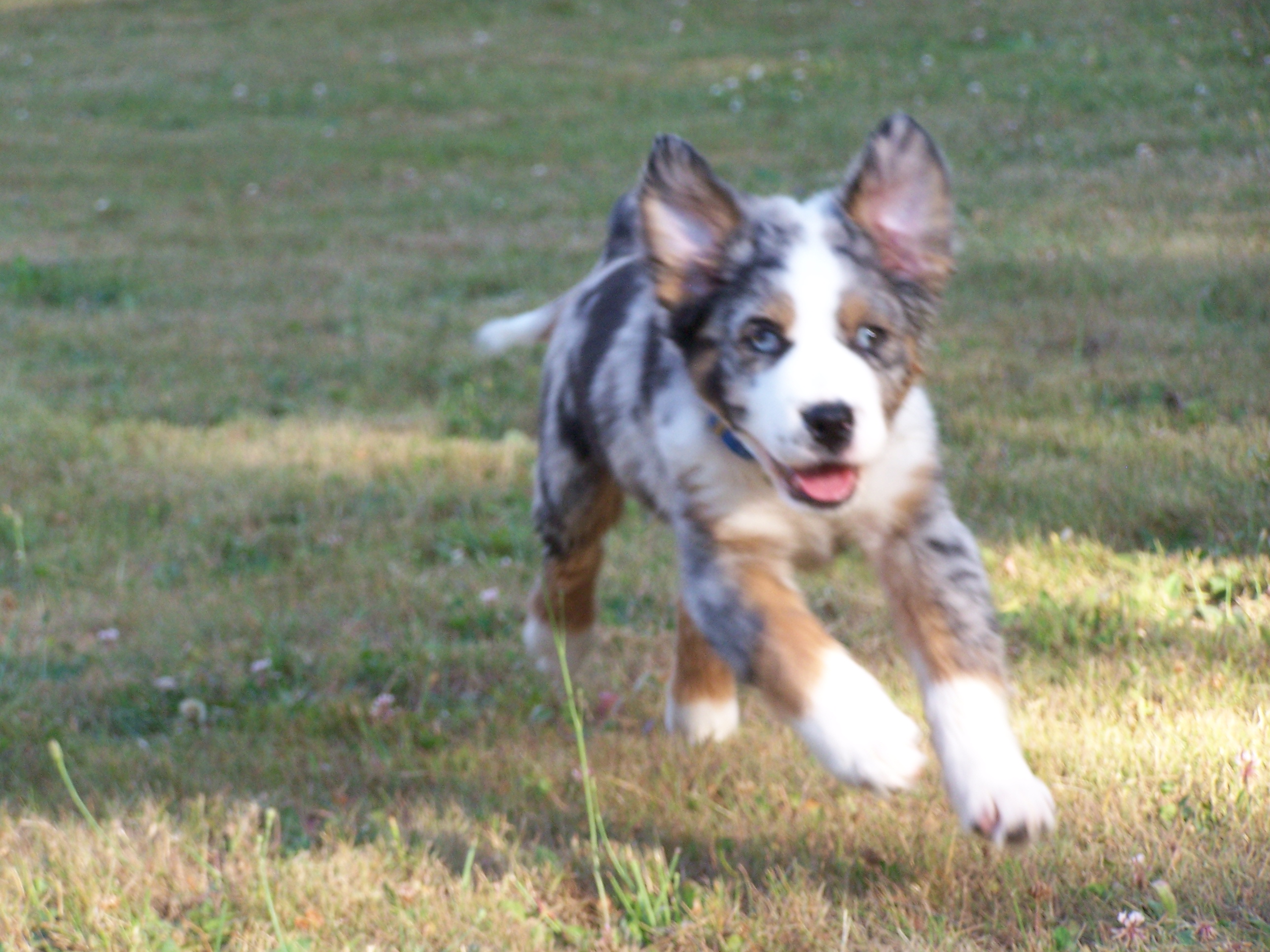 Raven & Chyna pup born 5-14-09
pka "Destry"
Alvin ~ Washougal, WA
"Alvin is wonderful, I have never had a dog so devoted and he is so beautiful! "
Raven & Chyna pup born 5-14-09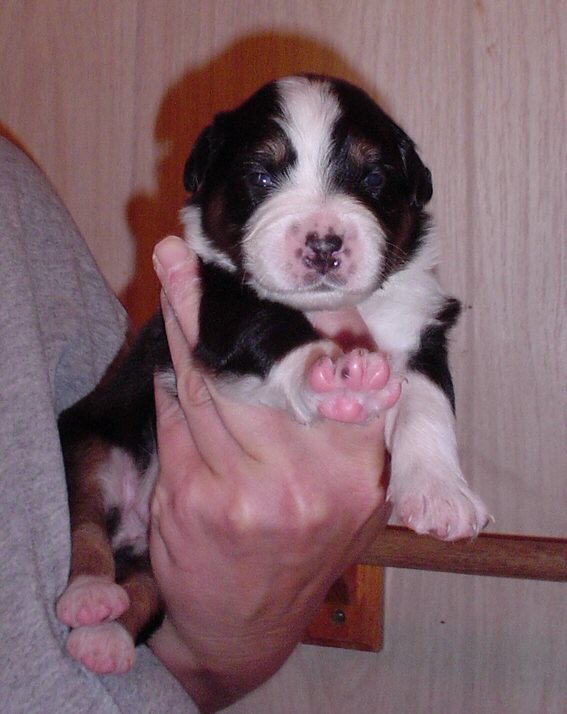 pka "Darby"
Email For More Info
Home ||| Cowboys ||| Cowgirls ||| Available Wranglers ||| Stud Muffins