SkyeHi Aussie Owner Gallery
Updates and photos of some of our puppies in their new homes.
"The "I" Pups"
*Ibbie, Inky, Indy, Isis & Iola*
Roper & Ryder Litter Born 10/13/2011
Lyla ~ Camas, WA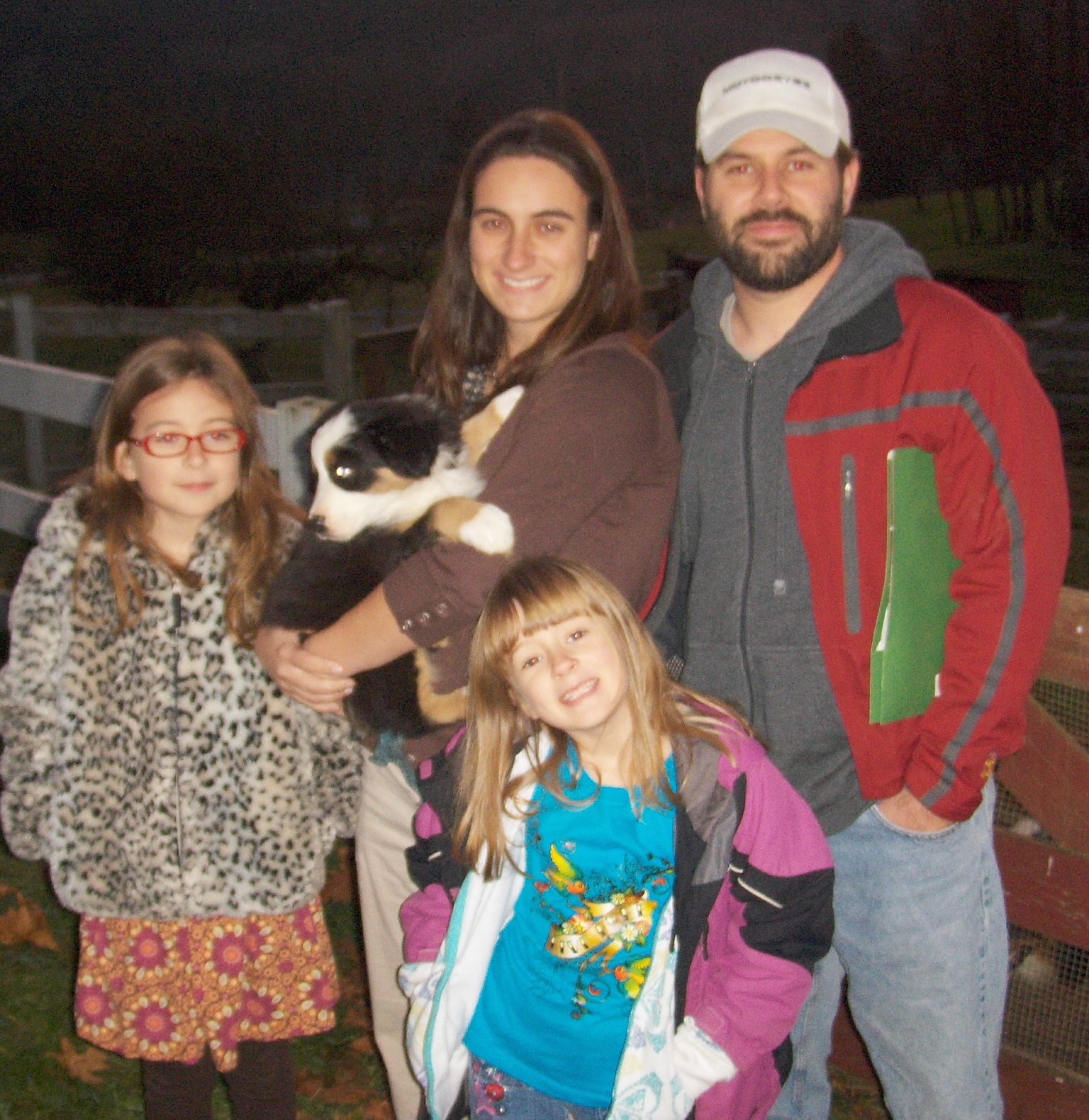 Hi Lynne! Lyla is a blast. She is learning very fast. Already she will come when we call, sit, and lie down. She has learned to ring a bell on the back door when she has to go to the bathroom. She is a very confident little pup :-) She had a great Christmas will all of our family visiting. She is so cute having to greet every person individually. Her favorite gift was a rope with dried Yams! She went crazy for those yams :-) One of the funniest things she does is that she likes to run up the slide on the girls climber and then she slides down on her tummy! It is hilarious. She also likes to run on the wood floors then spread out and slide the rest of the way. I think she will like agility course stuff when she is older. Hope you had a great Christmas! Talk to you soon, Erin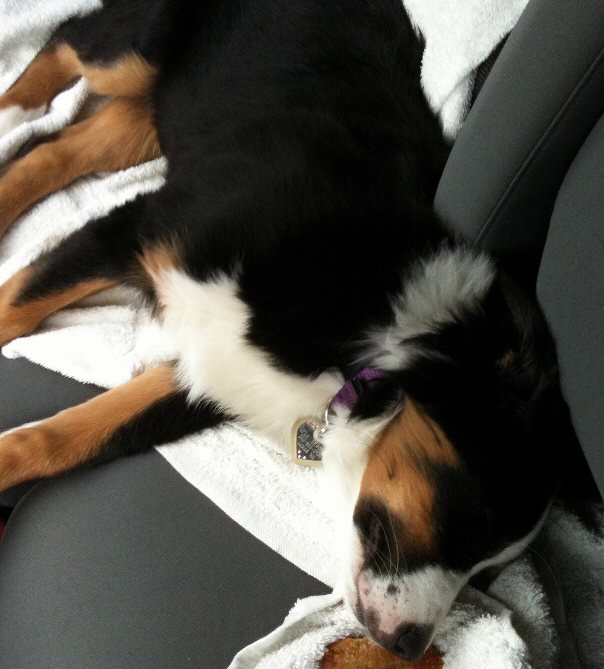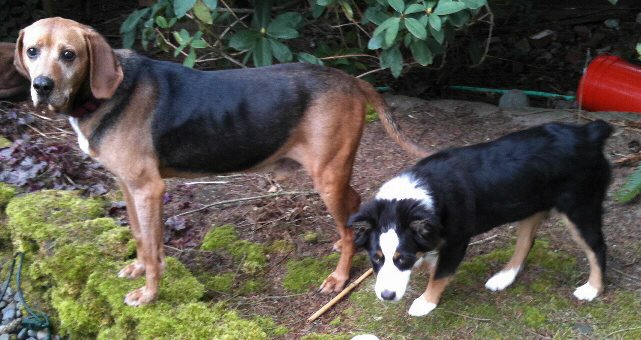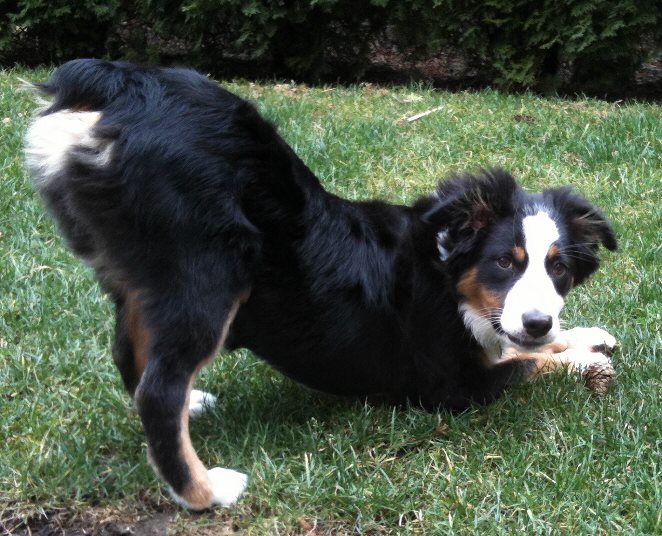 Lyla just hit 17 weeks today is doing great. She weights about 26 pounds. We're out of the crazy puppy phase! Those 2 months from 8 weeks to 16 weeks were intense, but so well worth it. We've got a great one. She's still "all puppy" but she has the ability to focus on something (mostly importantly, me!) without being too distracted... and what a long way that can go to keep the rest of us sane! I can't leave the room without her noticing... she sleeps with one eye on me. But, when I need to, she can chill out in her crate for an hour or two without making a fuss while I'm on meetings. She's not that excited about rides in the truck (although we do it every day), but she clearly has no problem with it (picture). She usually falls asleep within 10 minutes :-) She loves her new found "sheep" aka "Cairo", my father in law's hound. She pesters him 4 or 5 times a week. She could "take or leave" other dogs... some she finds fun, some she's a little wary of, and others she just wants to see if she can get them to run ;-) But people... she LOVES EVERYONE! I think the preference is just her personality. There hasn't been a person that wasn't a friend, except when someone sneaks in the front door without her noticing, then she get's her "bark on" until she gets close enough to be pet and then she's ready for some love ;-) We've been going to puppy play class for some fun and good ideas for training. As you can imagine, her favorite part was the few weeks of agility. The first time she saw a tunnel she just couldn't wait to run through it, and back through it, and stop in the middle, and then run back and forth so she could continue running through it ;-) We'll definitely be doing more in the future.
Hope all is well with you and your new litter... Tonka is definitely a cute one. Hmm... am I ready for another? I think we'll wait until Lyla hits about 3 or 4 ;-) Take care, --Erik
Roper & Ryder pup born 10-13-2011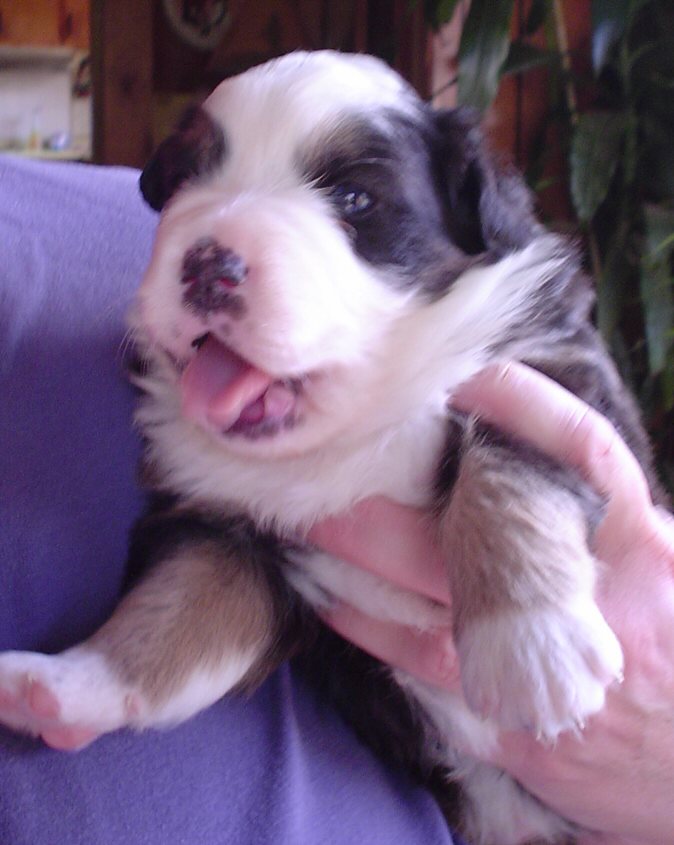 pka "Inky"
Parker ~ Vancouver, WA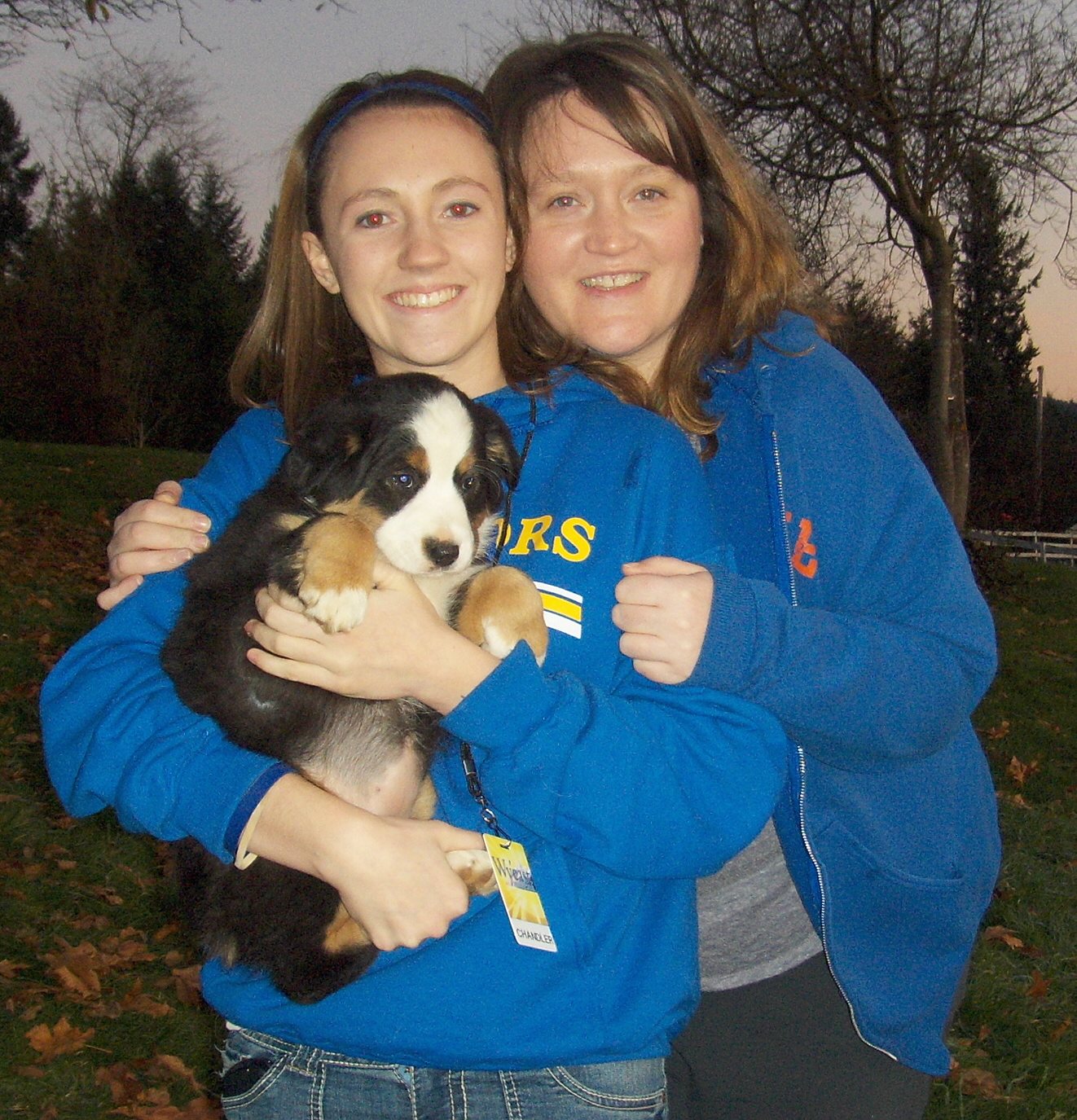 update

Roper & Ryder pup born 10-13-2011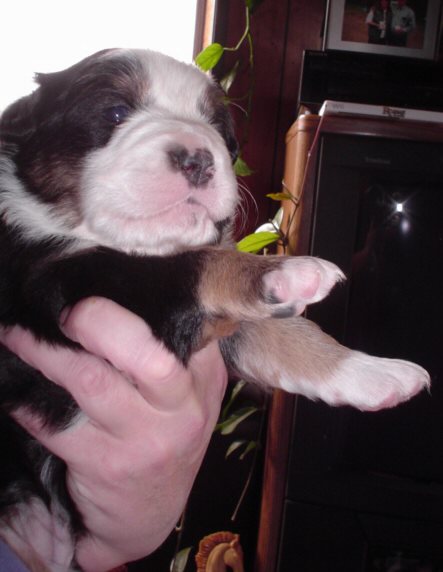 pka "Iola"
Indie ~ Renton, WA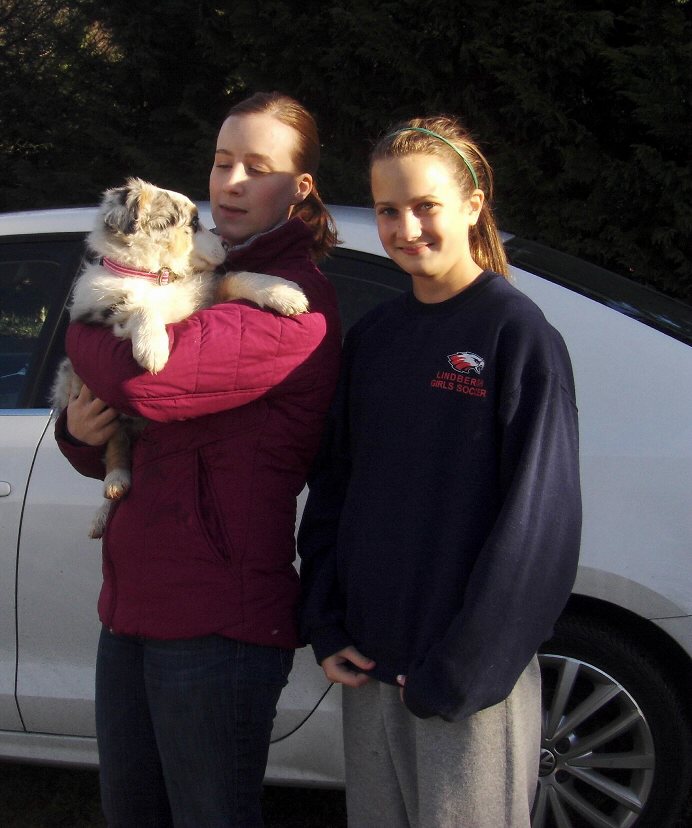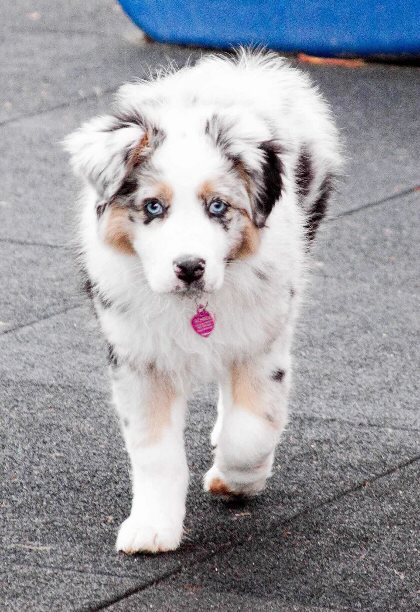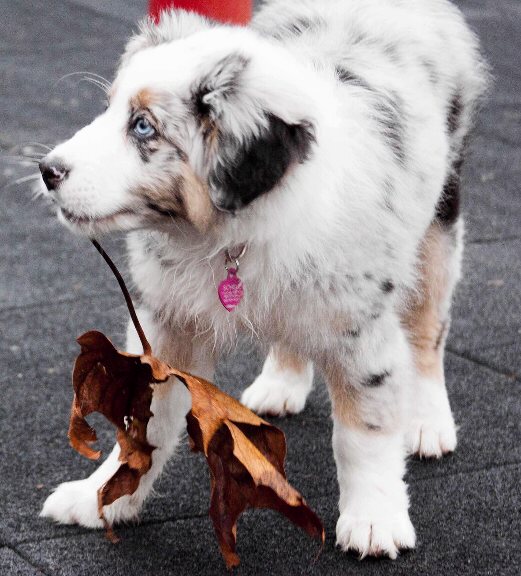 Happy holidays and thank you for the e-card. I thought I'd take a moment to give you an update on little Indie... Our new pup is fitting right in already. She has quickly become the celebrity of the neighborhood and just about anywhere we take her. She's getting more adorable every day. We've been amazed at how well she's taken to crate training. The first night she whimpered for about 10 minutes and that was that - she now willingly goes in her crate on command and she doesn't cry at all. In a week she already knows sit, down, and shake, and we're working on roll over. She is so smart and observant - nothing gets by her. A few nights ago we had some family over and she was playing a form of hide and go seek with our nephew in the back yard. She was actually hiding and popping out when he'd come looking for her. The last 3 or 4 days we've been taking her to the school playground just down the street and taking her off-leash. She absolutely loves it and comes on command whenever called. Today she actually ventured up onto the play toys with Anna and when I looked away for a second, she went down the slide. It was hilarious and I just wish I had captured a picture of it."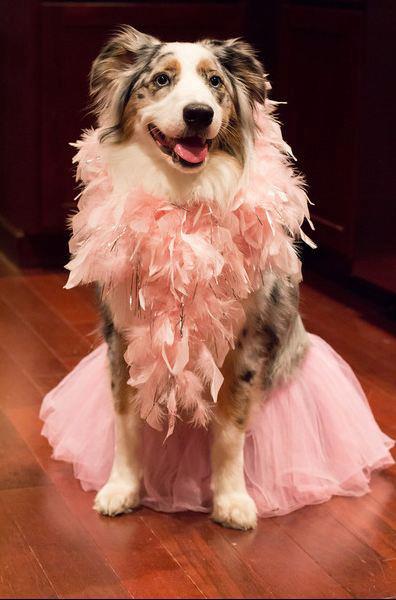 "2013 update, Hi Lynne, I just love that you're on FB now and get to see all those cute little pups. :) Sad our Indie is all grown up now, but she is the best family dog, we just love her. Here's a pic of her at Halloween."
Roper & Ryder pup born 10-13-2011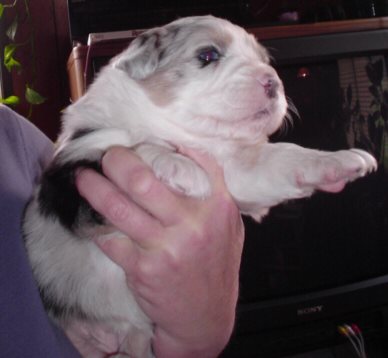 pka "Ibbie"
Finnegan ~ Umpqua, OR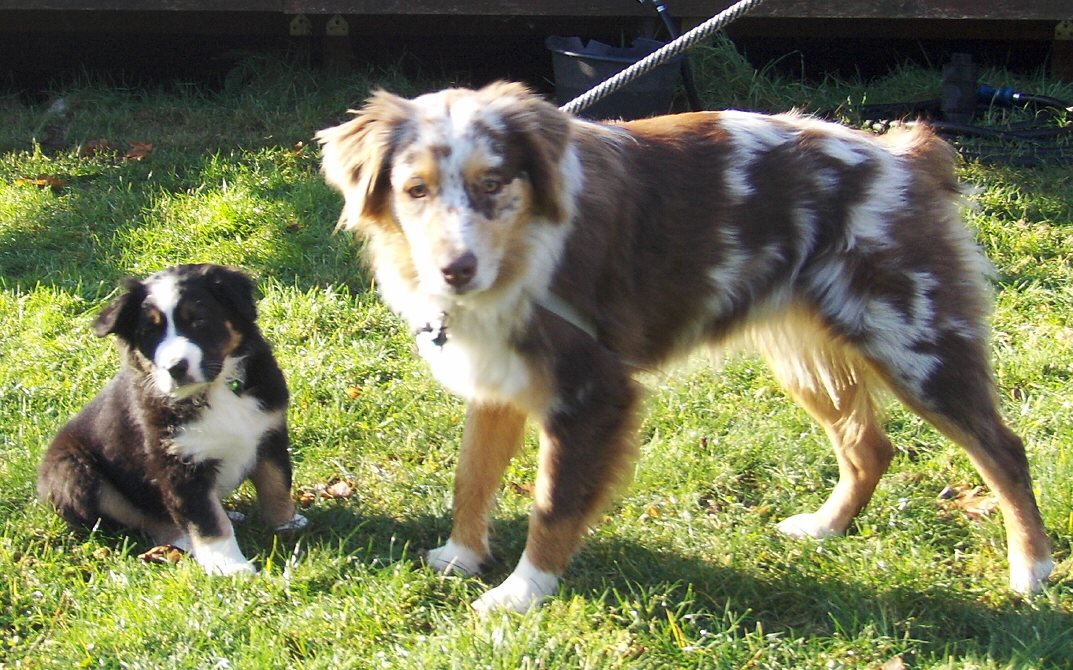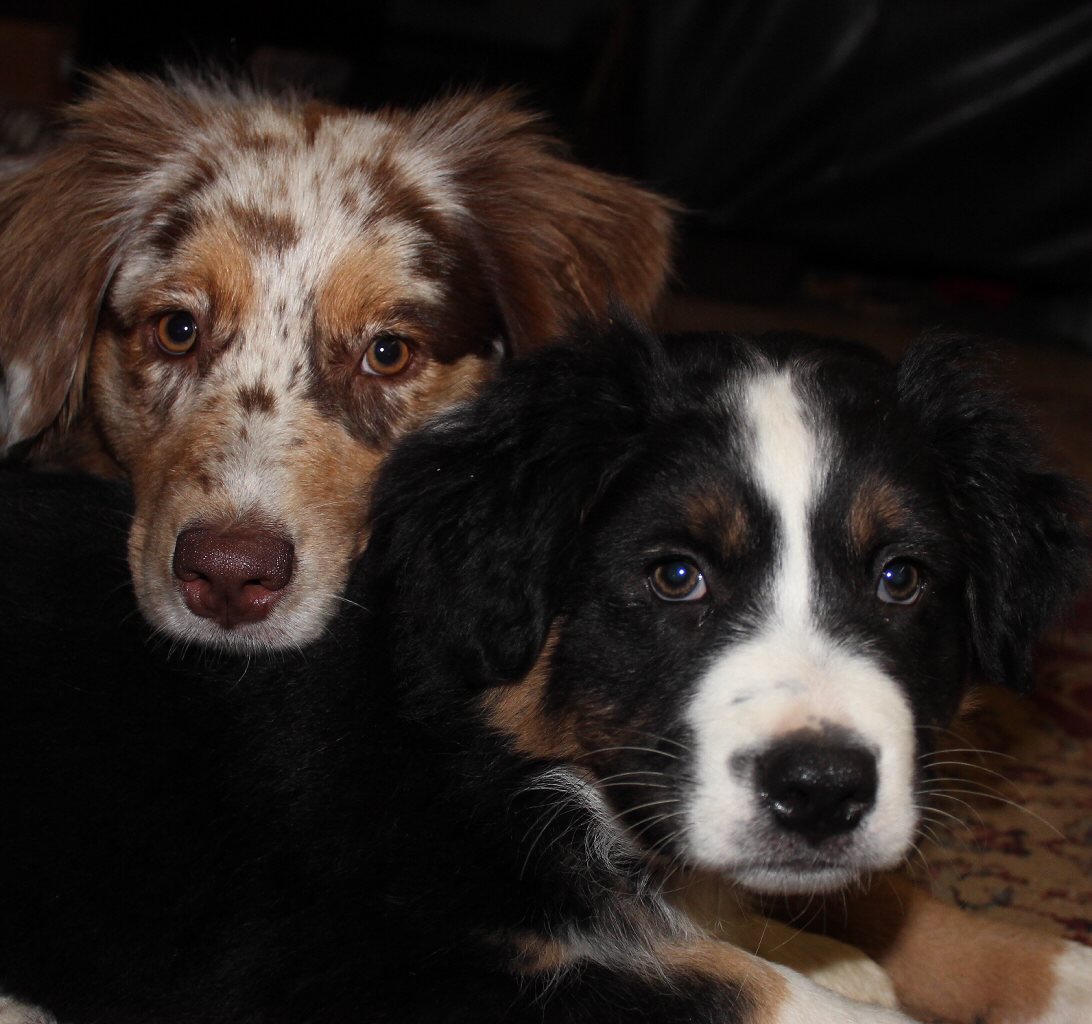 Pictured with future girlfriend :-) "Lassie"
Hi Lynn, I thought I would give you a quick update. Finnegan has adapted so well. He loves Lassie and Lassie loves him. He gets upset if Lassie is not around. He can run the whole 7 acres now from one end to the other and back. He still looses coordination of his big feet once in a while but he recovers quickly. He can't quite hold the tennis ball yet so gets frustrated he can't play ball like Lassie. As you can tell by the picture he is well cared for and much loved. Lassie frequently rests her head on him and he constantly chews on her hair which she doesn't mind. Lassie has not growled at him once, but Finnegan talks all the times moans squeaks and grrrrrs its really sweet. We will be getting our chickens in March and will be training both dogs to gather them up. Should be fun. Thanks for letting me share.
Roper & Ryder pup born 10-13-2011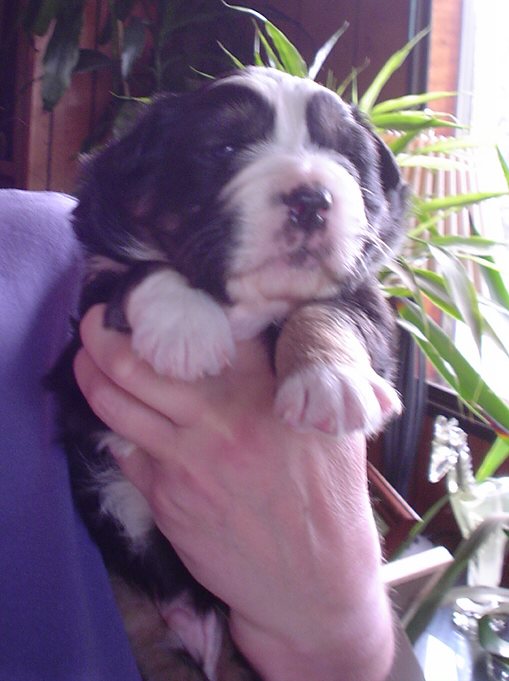 pka "Indy"
Mylee ~ Vancouver, WA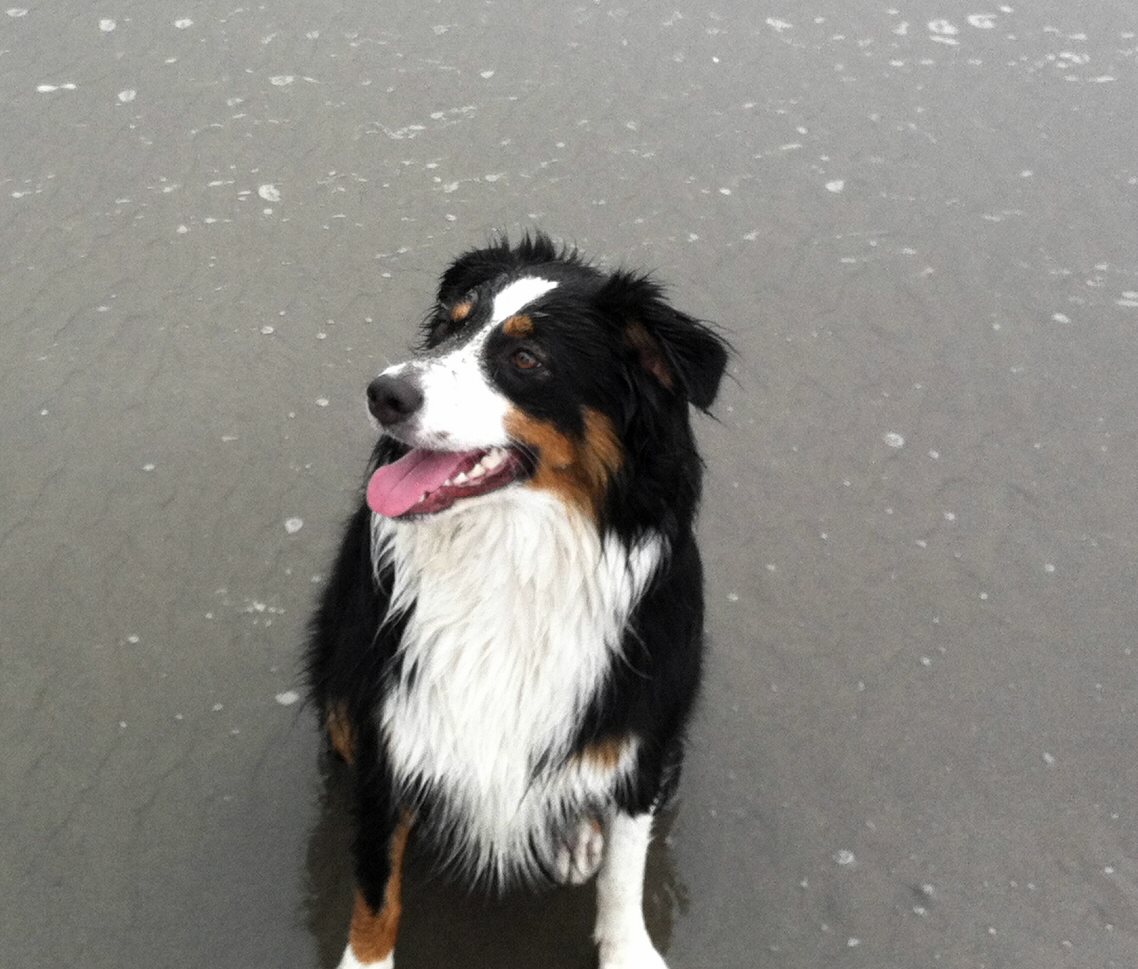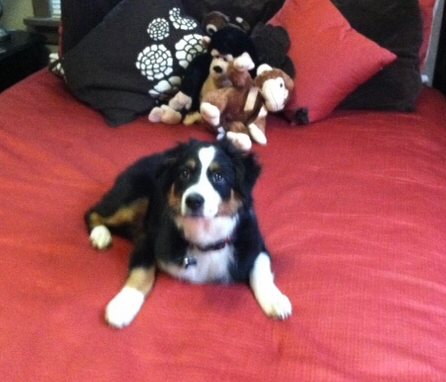 Mylee is doing great in her new home.

Roper & Ryder pup born 10-13-2011
pka "Isis"
Email For More Info
Home ||| Cowboys ||| Cowgirls ||| Available Wranglers ||| Stud Muffins