SkyeHi Aussie Owner Gallery
Updates and photos of some of our puppies in their new homes.
"The "K" Pups"
*Kelcey, Kenna, Kellie, Kindra, Kasey, Kodi, Keller, Kane, Kirby, Kegan & Kory*
Roper & Brinley Litter Born 3/18/07
Kane ~ Vancouver, WA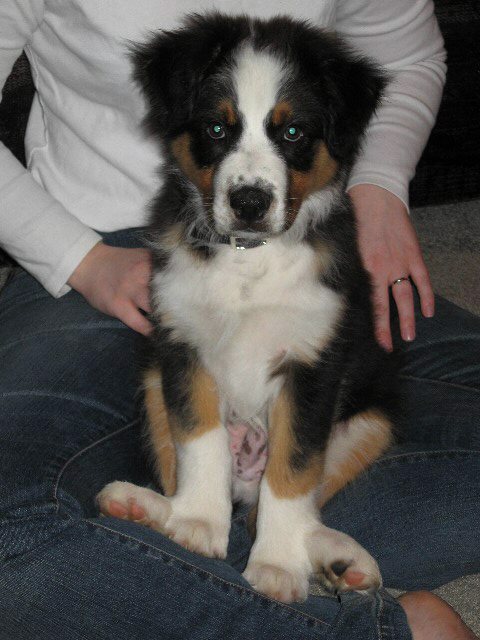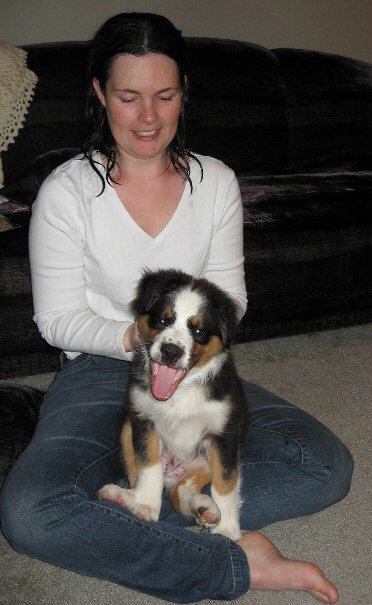 "Hi Lynne, Kane is definitely home sick for his family, but he is adjusting really well. He did have a rough first night, but he doesn't whine as much anymore. He sure is a great puppy. Here are a few pictures from his first day. Thanks for such a great pup!!! "
Roper & Brinley pup born 3/18/07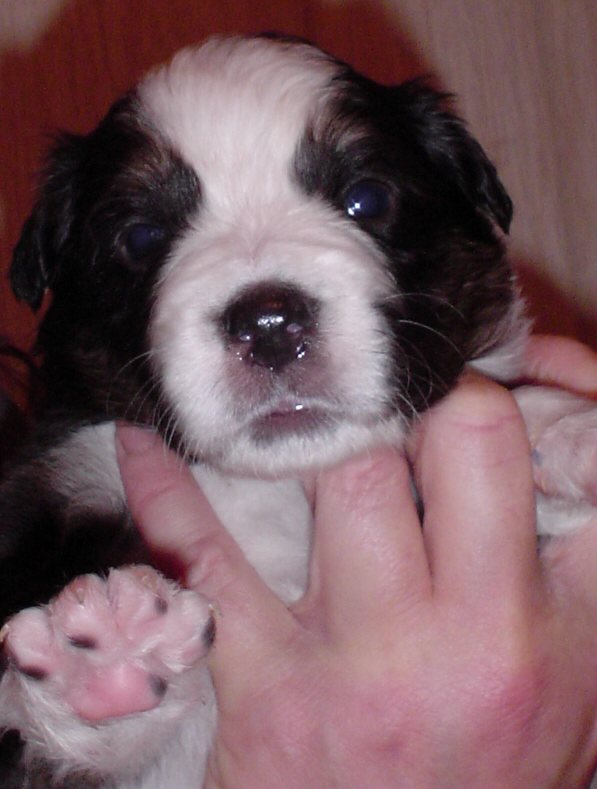 "Kane"
Hazel ~ Corvallis, OR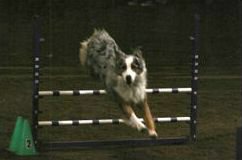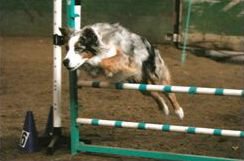 Hi Lynne- Hazel competed in her first trial this last weekend. She did a great job as a 19 month old pup with a 14 year old handler. She qualified in Touch 'n' Go, Jumpers and Hoopers. In addition she also placed in everything she qualified in, taking home a 2nd, 3rd and 5th. Hoopers is a new game in NADAC and we have had very little practice so didn't expect to do well at all. Hazel's biggest challenge right now is the weaves. She's getting there, but doesn't like to slow down so they tend to frustrate her a bit. She is all about the speed. :0) Dot competed as well and titled and took a 1st place in Regular. She also qualified and placed in 4 other events. Both dogs love being at a trial. It's right up there with the beach. We've definitely got the agility bug! Our next trial is in December. As always we are having a blast with our girls!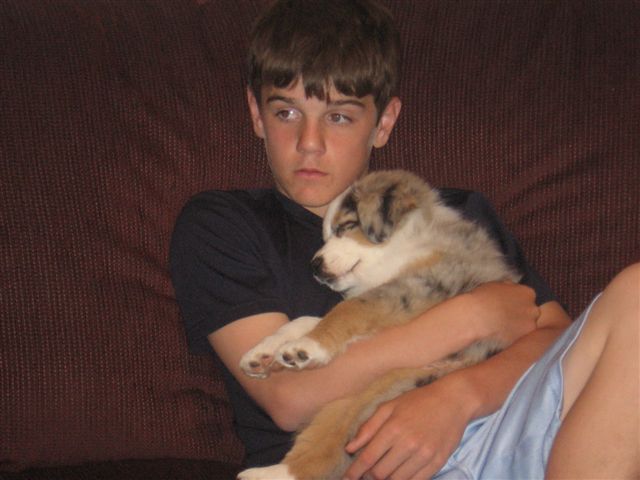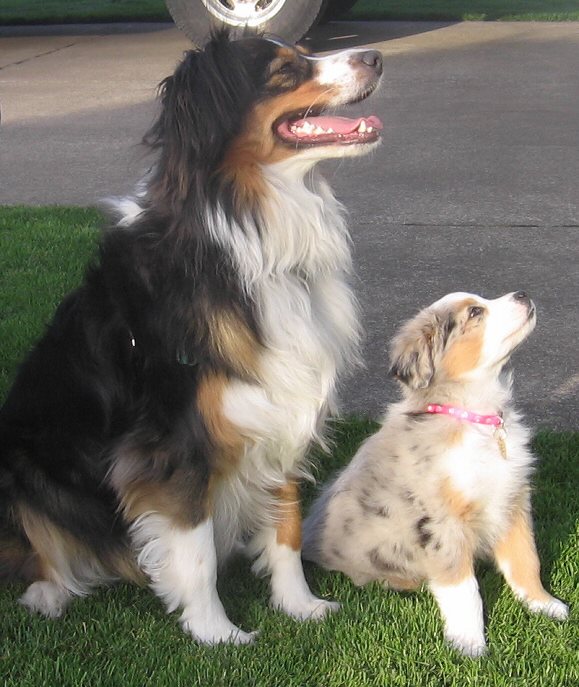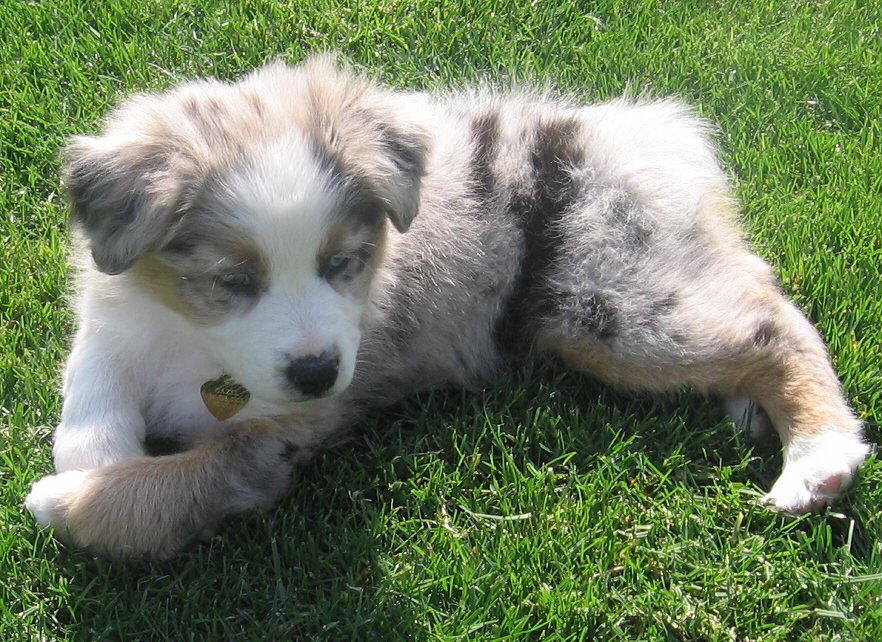 "Things are going great with Hazel. She and *Dot (*Roper & Brinley pup born 11/27/05 "R" litter) are really getting to be good buddies. They love to run around the yard in the evenings, very funny to watch. Hazel started puppy class this week. She is definitely a confident little girl. Potty training is going great. She is going to the door now to let us know when she needs to go out. Dot was easy to potty train too. Very smart girls! We're having lots of fun with both our beautiful Aussies!"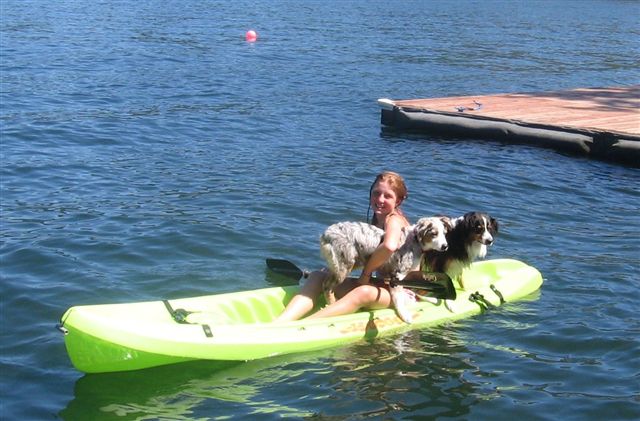 Hazel is doing great! She has so much personality. She is our "little" linebacker and Dot is more of a running back. I think she will definitely pass Dot up in size one of these days. They are great buddies and have no problems sharing, although Dot has come up with some pretty clever ways to get things away from Hazel. :0) Two Aussies are definitely better than one. We had a 4 day trip to the beach recently and the girls really had a blast. Both do really well off leash so we can let them run, and boy do they run! Dot and Hazel have different personalities, but both are very sweet and affectionate and do really well with other dogs, adults and kids of all ages.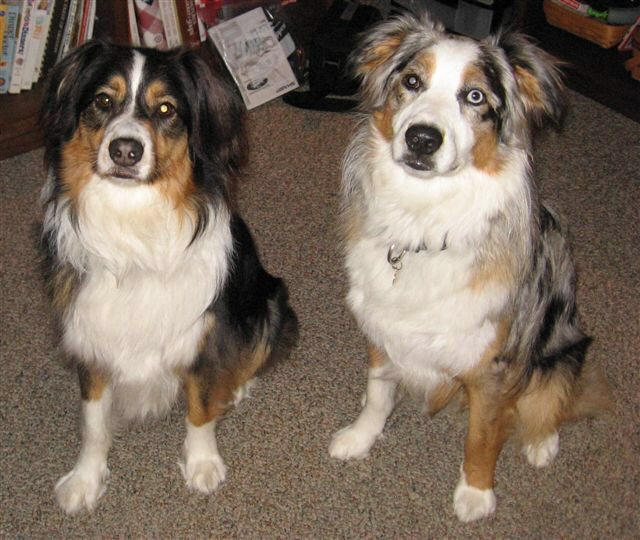 Roper & Brinley pup born 3/18/07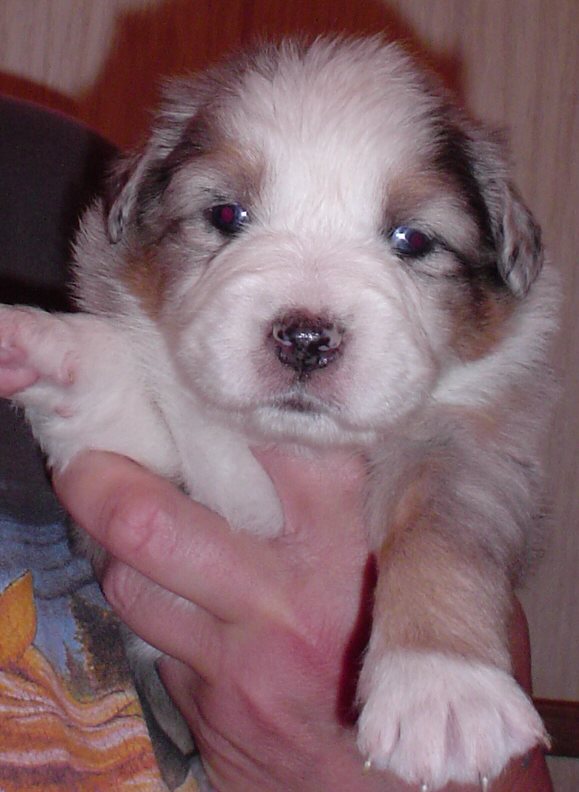 pka "Kindra"
Bailey ~ Vancouver, WA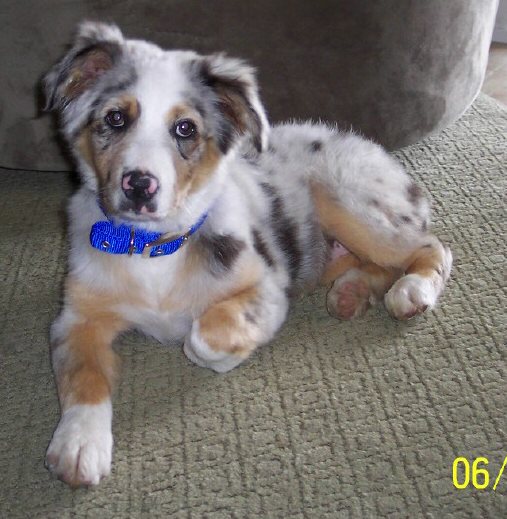 It's her first full day at home and it's like she's been here forever! What a great pup she is! She's so easy going and has a wonderful sense of humor. Thank you for raising such a wonderful dog and making our family complete!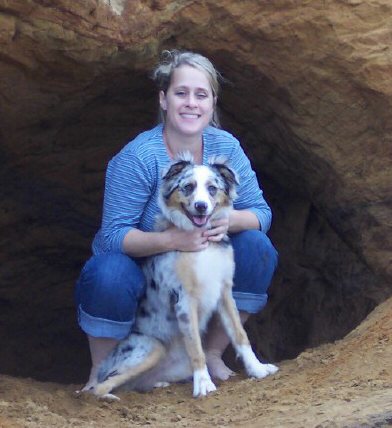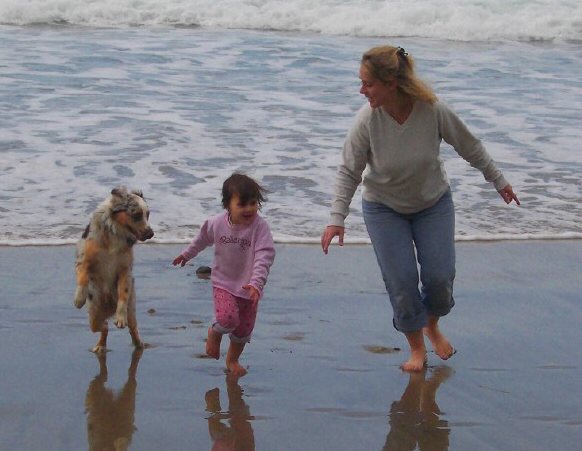 She really is a beautiful one and so smart, it amazes me. She's become a huge part of our family.
Roper & Brinley pup born 3/18/07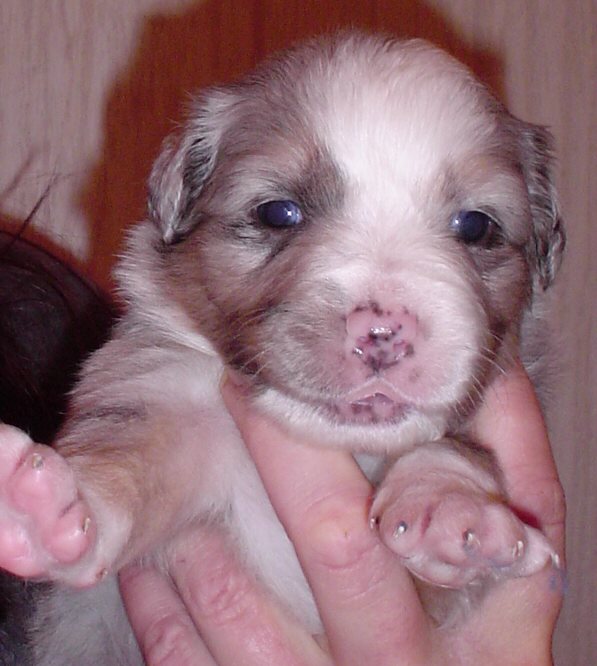 pka "Kenna"
Shelby ~ Vancouver, WA
2012 ASCA Nationals !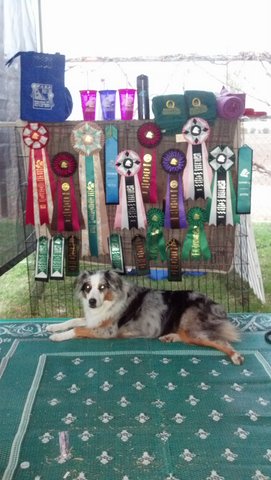 Lynn, I wanted to share Shelby's successes at ASCA nationals Nov. 3 - 10 earlier this month. She placed 9th in the finals gamble and 13th in the regular rnd 1. We dropped a bar in regular rnd 2 and I got lost in the jumpers...ooops. We did better at the pre trials and nationals as you can see from the photo. She got one first place, one second, six fifth, one sixth, and two seventh in addition to 9th place in the finals gamble. She also got several Q's with lower placements for a total of 17 clean runs out of 23 for the week. We had a great time! David n Shelby (aka Kelsey)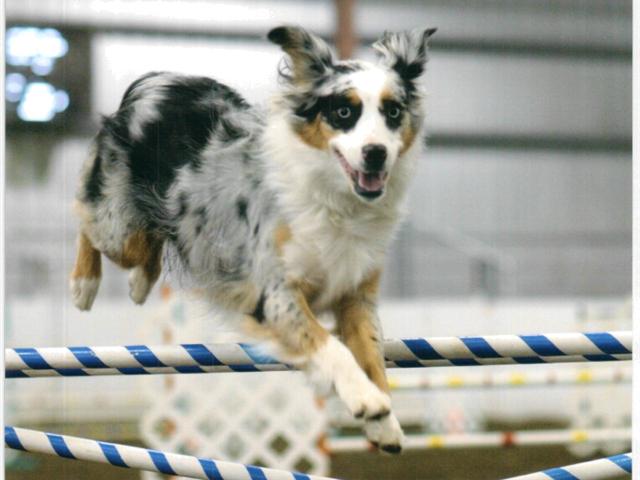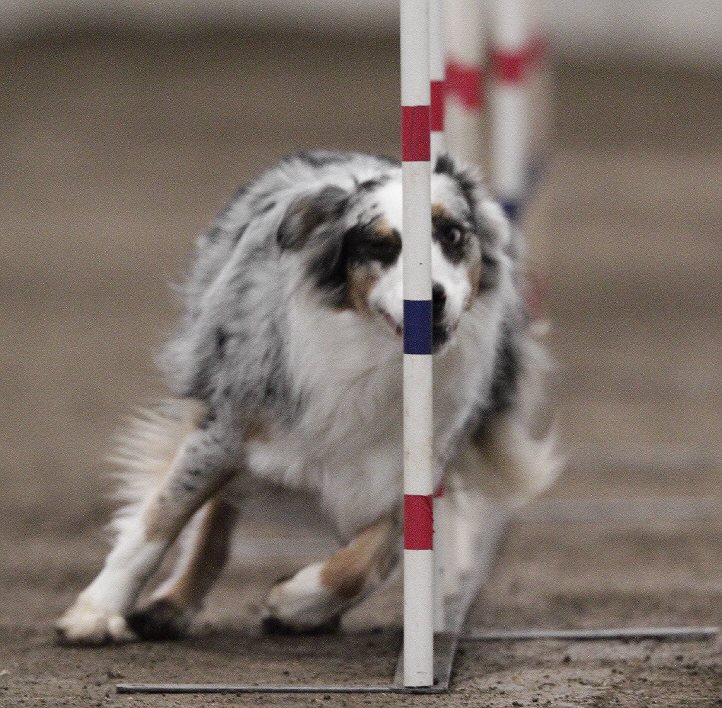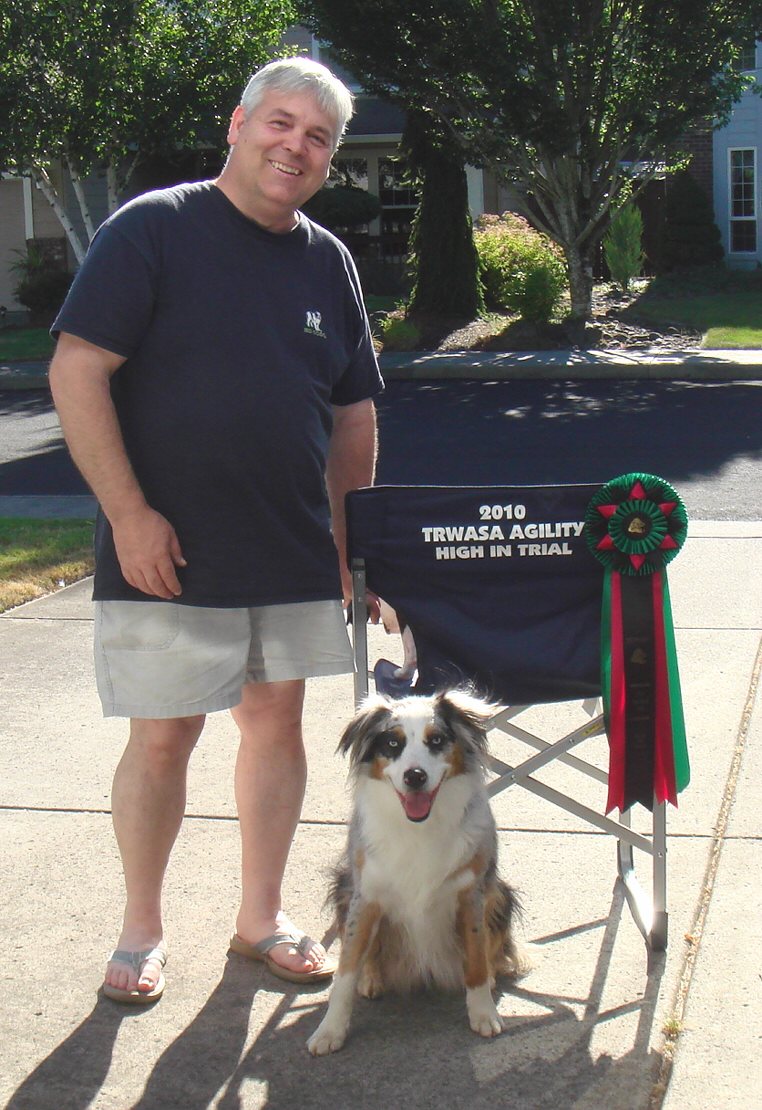 Lynn, (2011) Here is a photo for your scrap book. Shelby (AKA Kelcy) ran in the ASCA agility trial this past weekend in Yamhill OR. After two years of hard work we are starting to gel as a team. Shelby is tireless even through the heat we had this weekend. We are running in elite regular, elite jumpers, and open gamblers. We had 11 Q's this weekend, ( 9 first place, 1 second, and 1 third). Shelby loves agility. Shelby has had a lot of training. She has been to an agility class every week starting with pre agility classes in March of '08. For the past year we have been training with Mary Crittendon of K9 agility in Ridgefield. I figured if this little 70 year old woman can keep up with her four border collies, she can teach me to keep up with Shelby. I can't thank you enough for letting us choose Shelby. She is an awesome dog. She goes to work with me every day and is my constant companion. Until the next update, Dave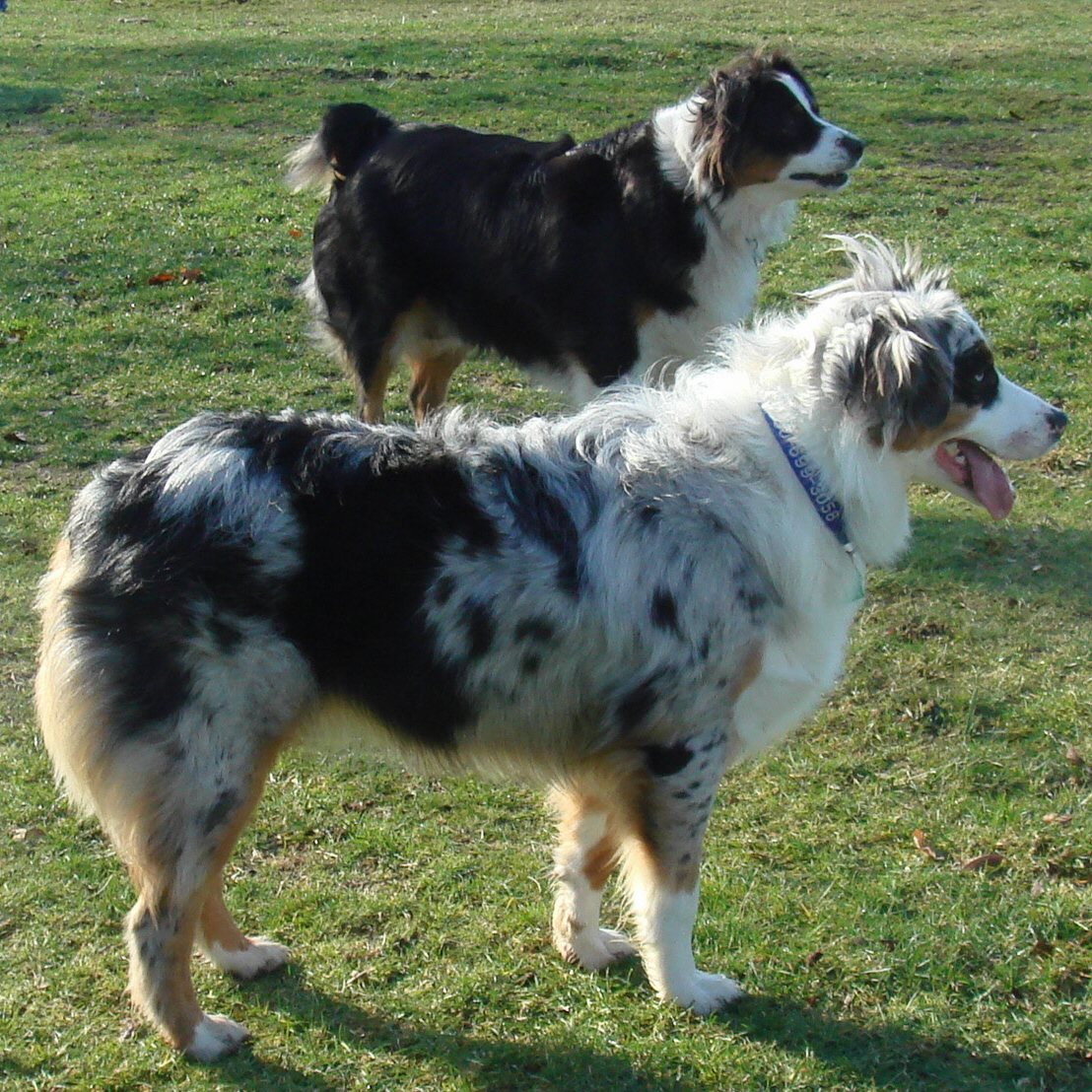 Visiting my mom at SkyeHi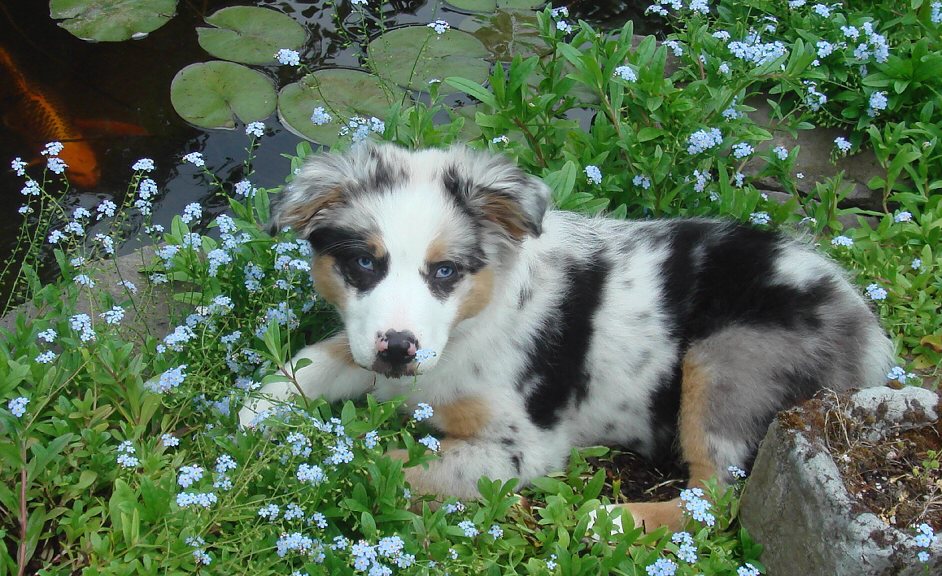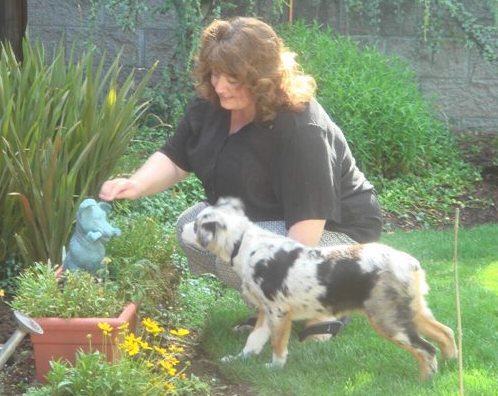 Hi Lynn, How's it going? Shelby has completed her kindergarten & is on her third week of beginning obedience class. We are finding her very smart & eager to please once she gets past her wanting to be the boss. She talks a lot. We always know what she needs & understand each little word-so cute. She was 30lbs at 16 weeks. Shelby is going to be a hobby gardener. She loves to follow Dave & help with every outdoor chore. When Dave is out she continues to pull weeds & bring supplies around to show her dedication to work. Her favorite place to rest is the pond. She can spend hours watching the Koi swim. I swear no fish will be leaving that pond! "via heron, raccoon or possum" We both adore her & give her tons of hugs & kisses every hour. She is our love. Hope all is well with you! Take care Teresa & Dave.
Roper & Brinley pup born 3/18/07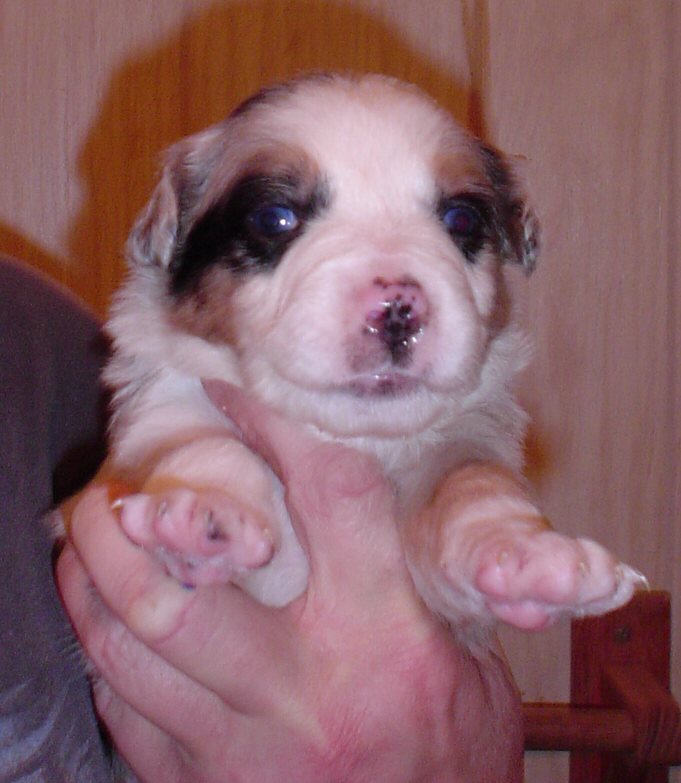 pka "Kelcey"
Wednesday ~ West Linn, OR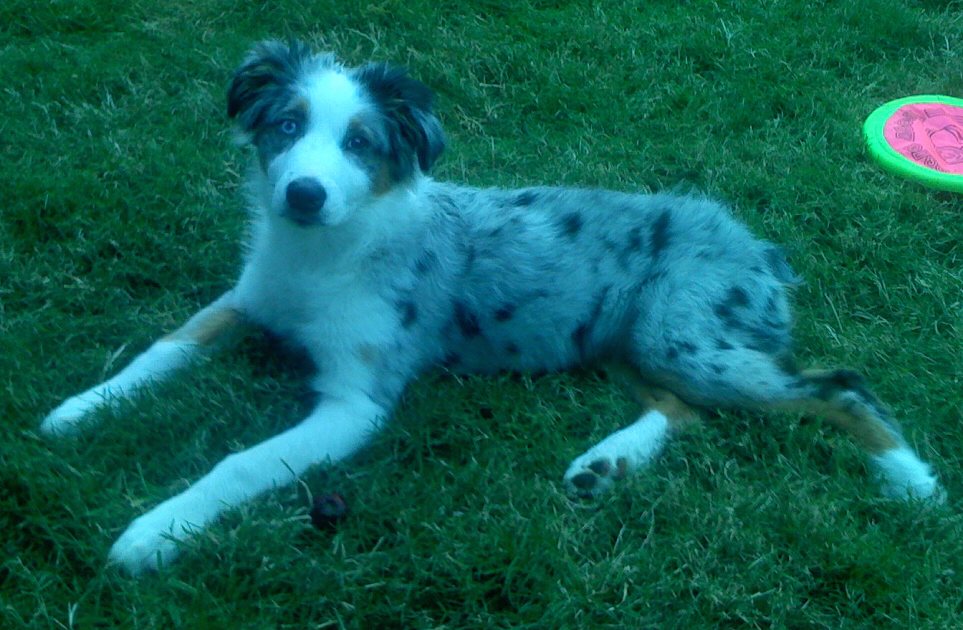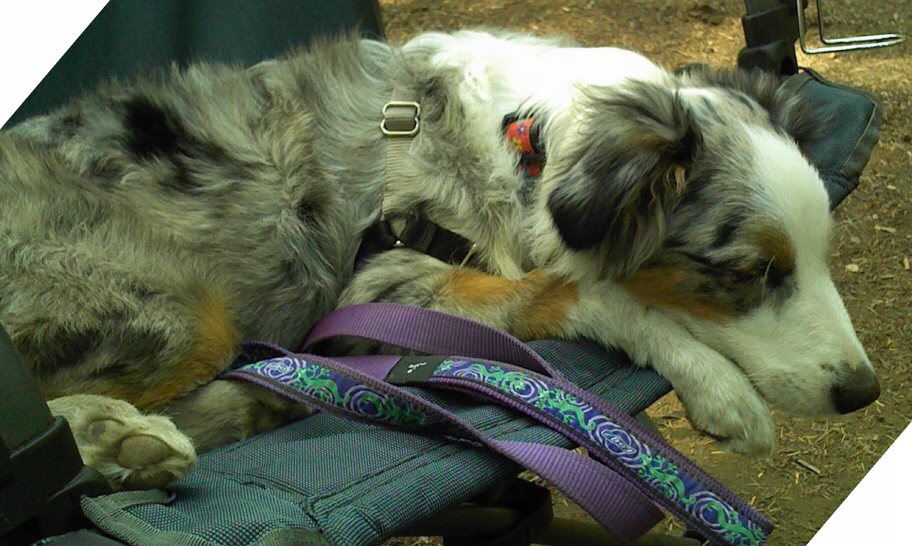 Here are some photos of Wednesday. We love her to death!!! We took her on a week long camping trip this summer. Plus she loves going to Bend to herd some goats and cows around our Parents farm. She is fast as lighting and extremely smart. She learns at least one new trick and command each week and very social at the dog parks.
Roper & Brinley pup born 3/18/07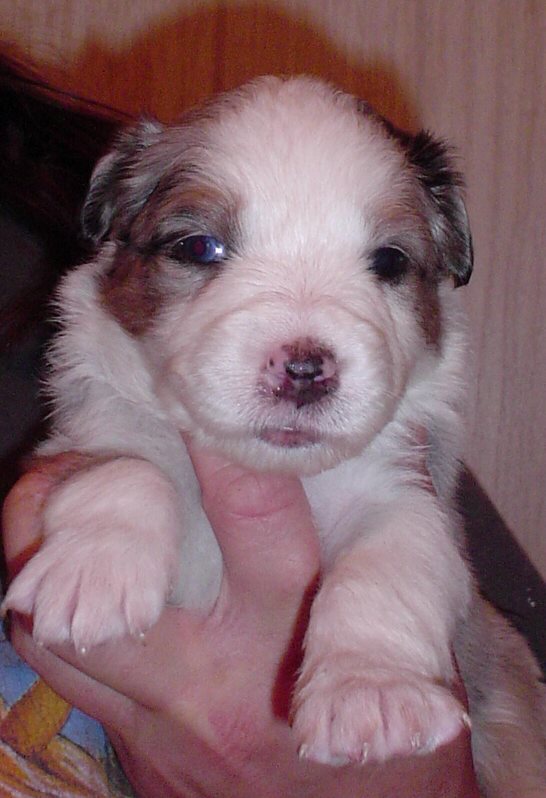 pka "Kellie"
Chuca ~ WA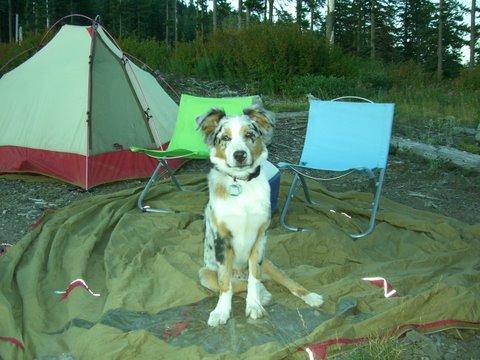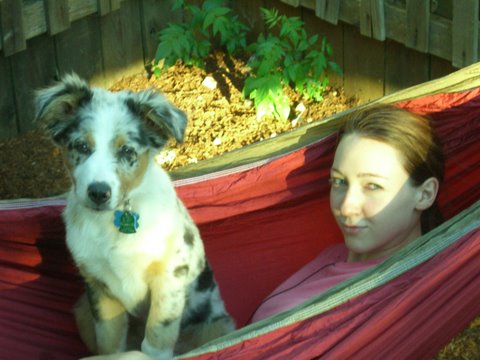 Here are some pictures of "kory". We named him Chuca, after a city we like in Mexico. He is a great dog and the envy of all when we go to the dog park. He is a great companion for running and mountain biking, and he loves to go camping. Lately he has become very interested in playing frisbee on the beach. He'll only go out so far though! Thanks for such a wonderful pet-
Roper & Brinley pup born 3/18/07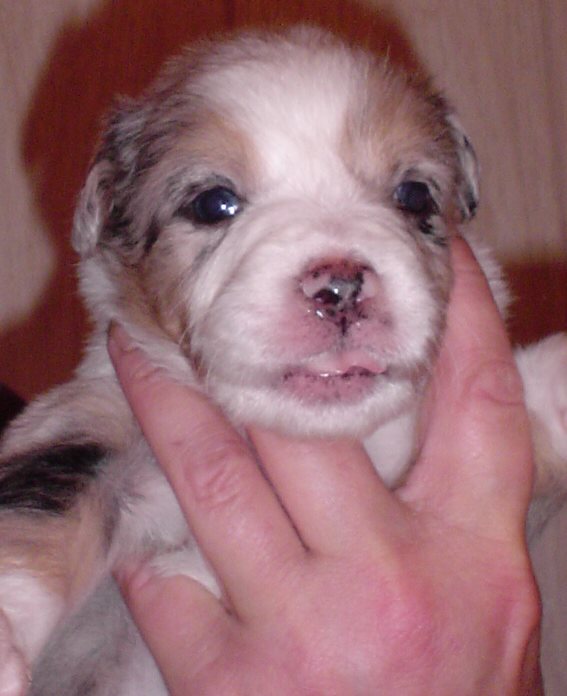 pka "Kory"
Napa ~ Seattle, WA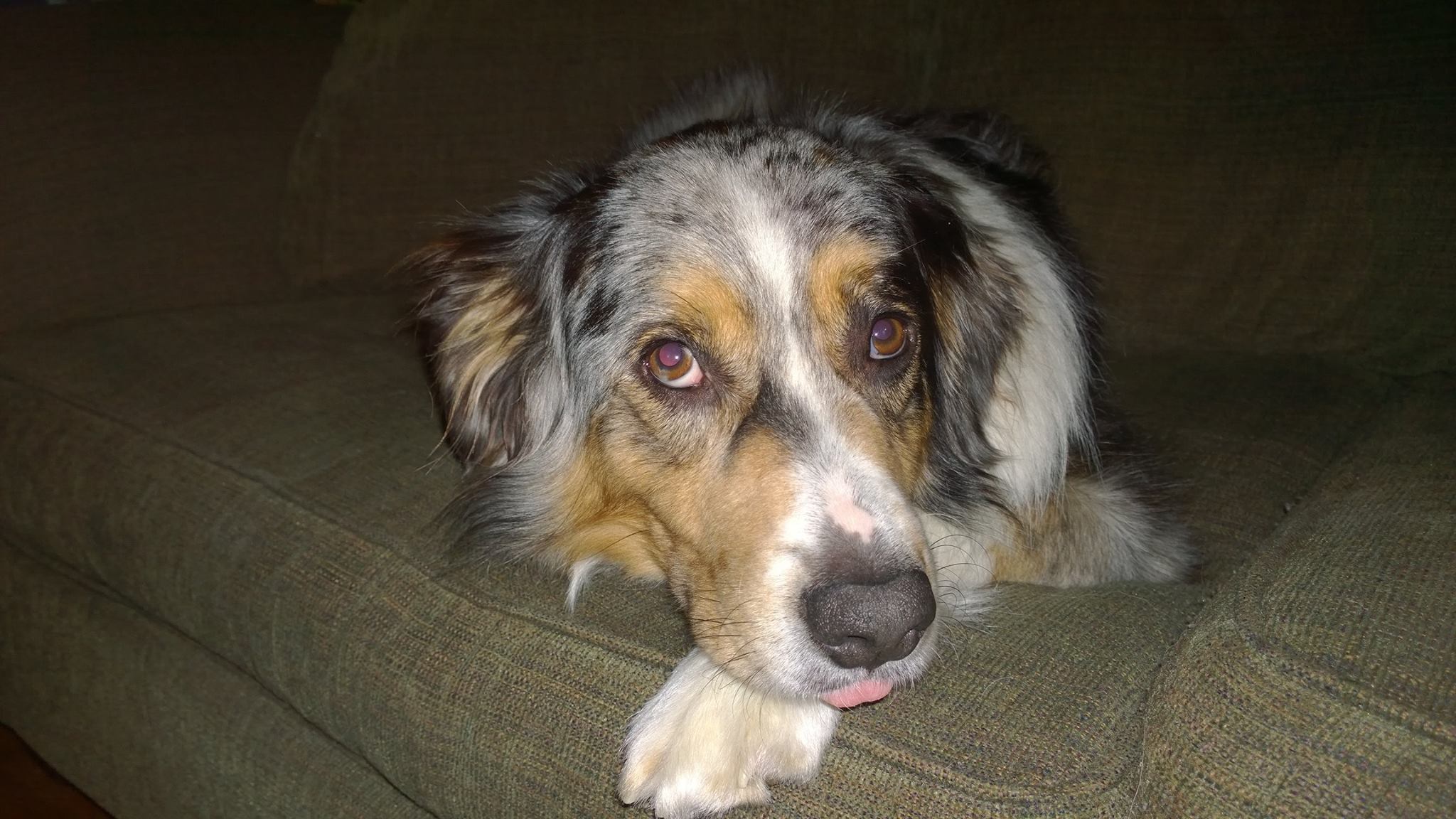 2013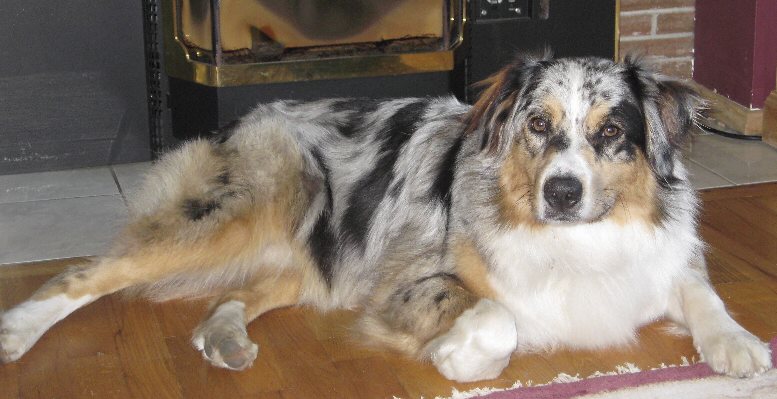 Thank you so much for the thoughtfulness of sending baby pictures of Napa/Kasey. We just arrived in Southern California and are enjoying the photos. Napa travelled like a dream. I think he is one in a million kind of dog. He is so attentive, loyal and FUN. He adores our other aussie and as soon as we return to Seattle I will send you pictures of Napa.
Roper & Brinley pup born 3/18/07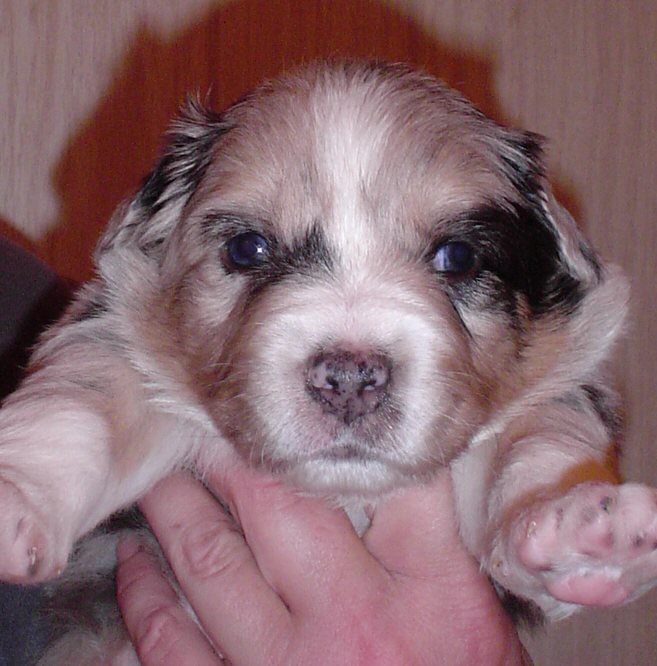 pka "Kasey"
Sherriff ~ Yorba Linda, CA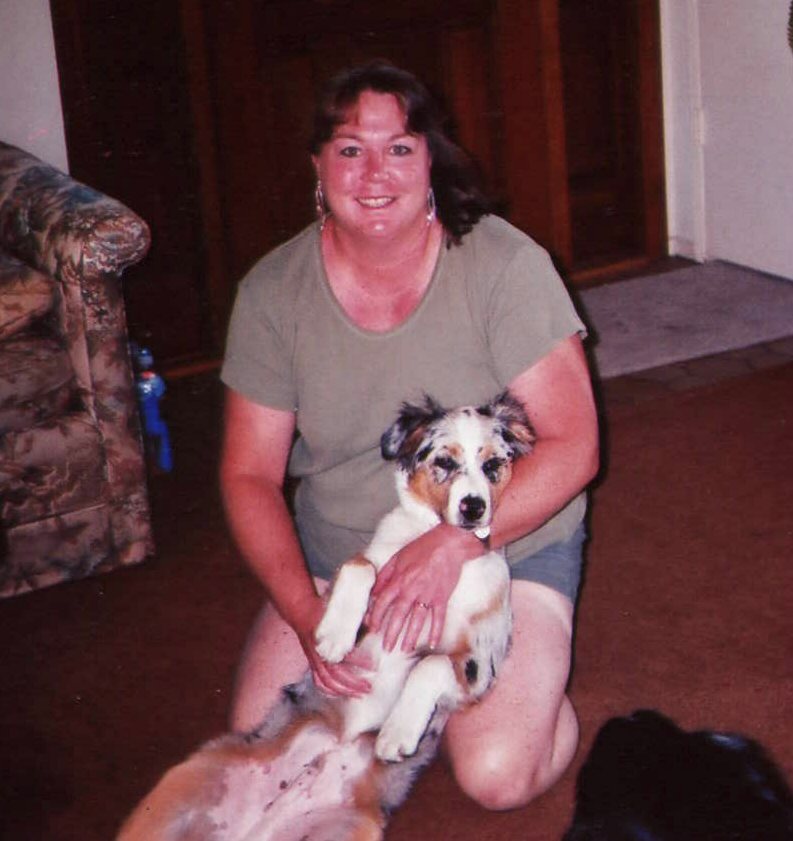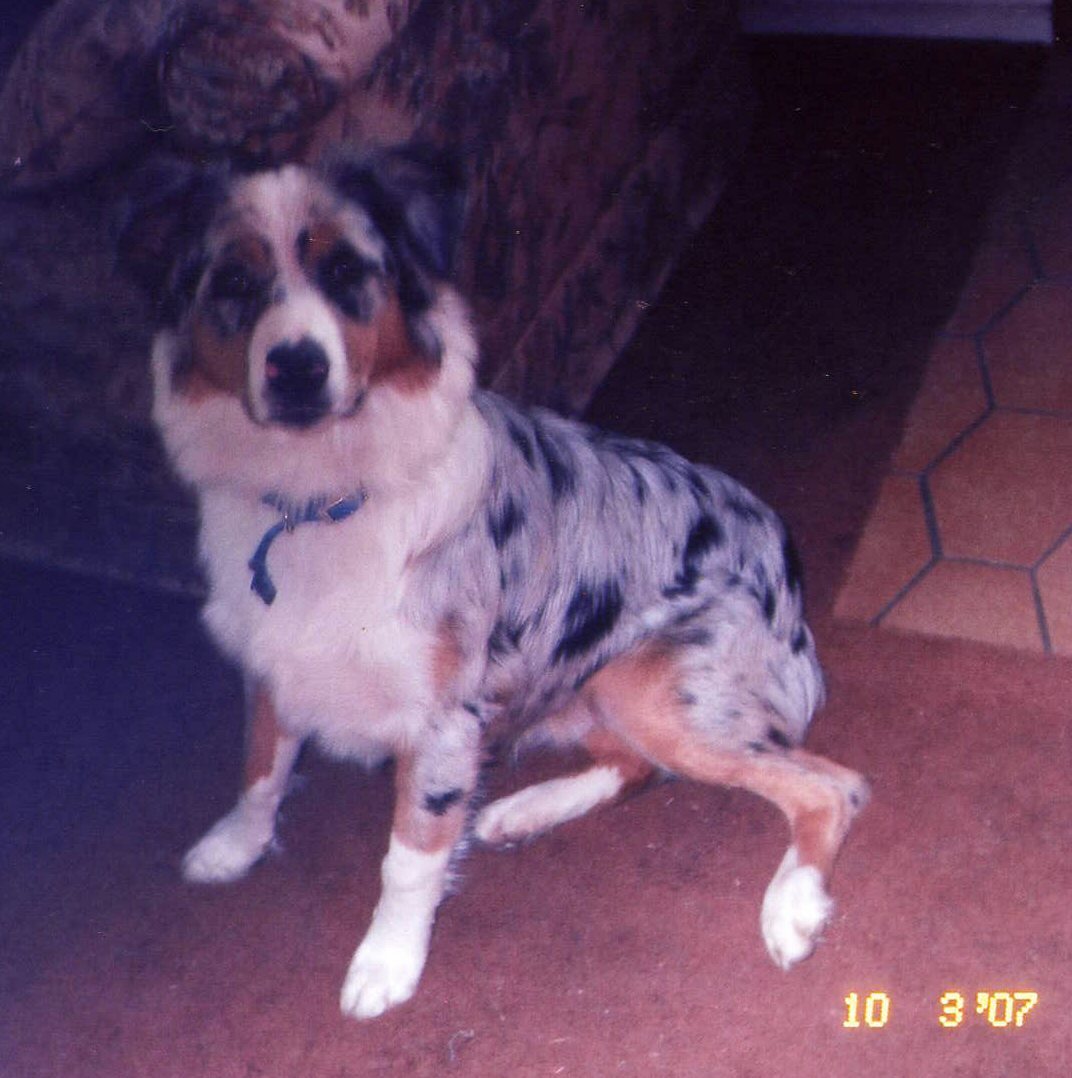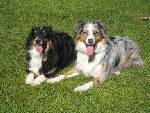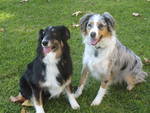 Roper & Brinley pup born 3/18/07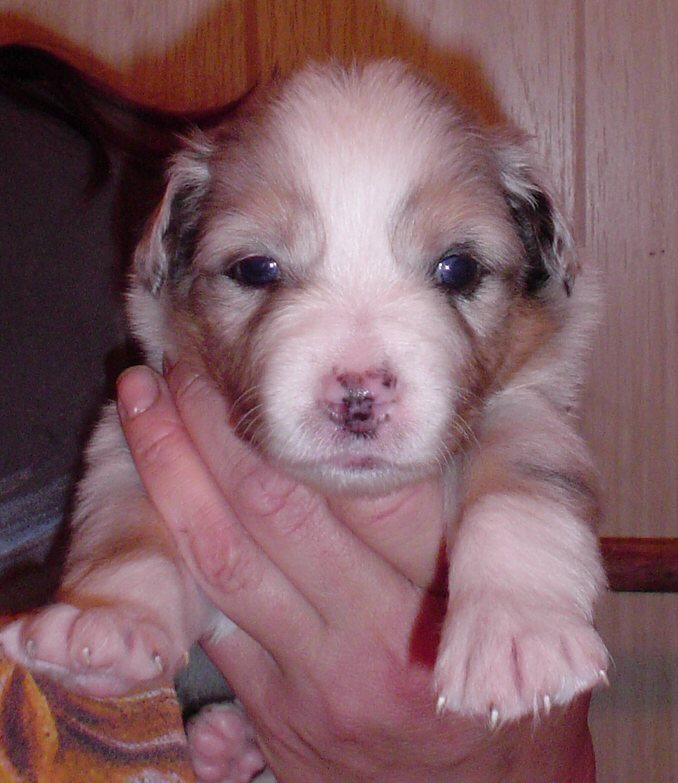 pka "Kodi"
Keller ~ Vancouver, WA
Roper & Brinley pup born 3/18/07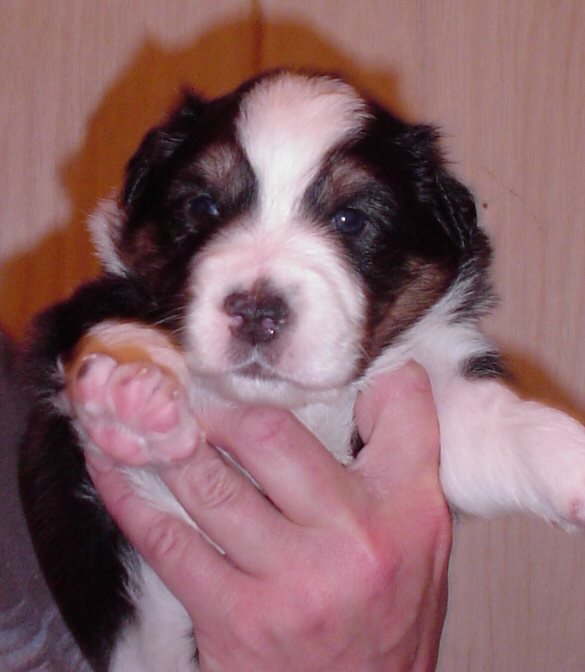 "Keller"
Kirby ~ Battleground, WA
Roper & Brinley pup born 3/18/07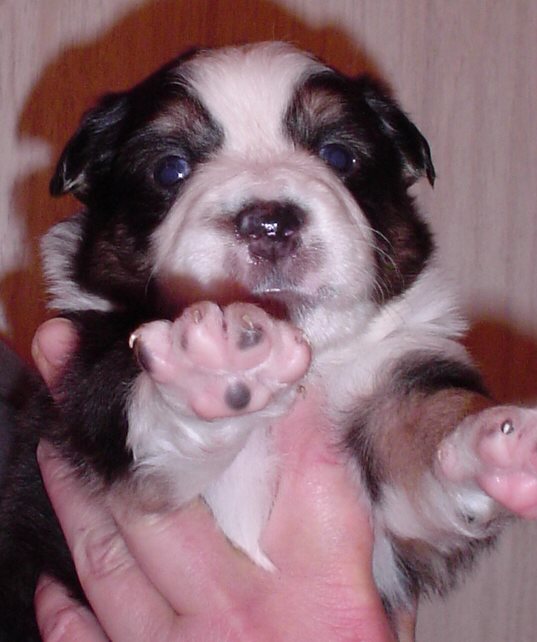 "Kirby"
Kegan ~ Astoria, OR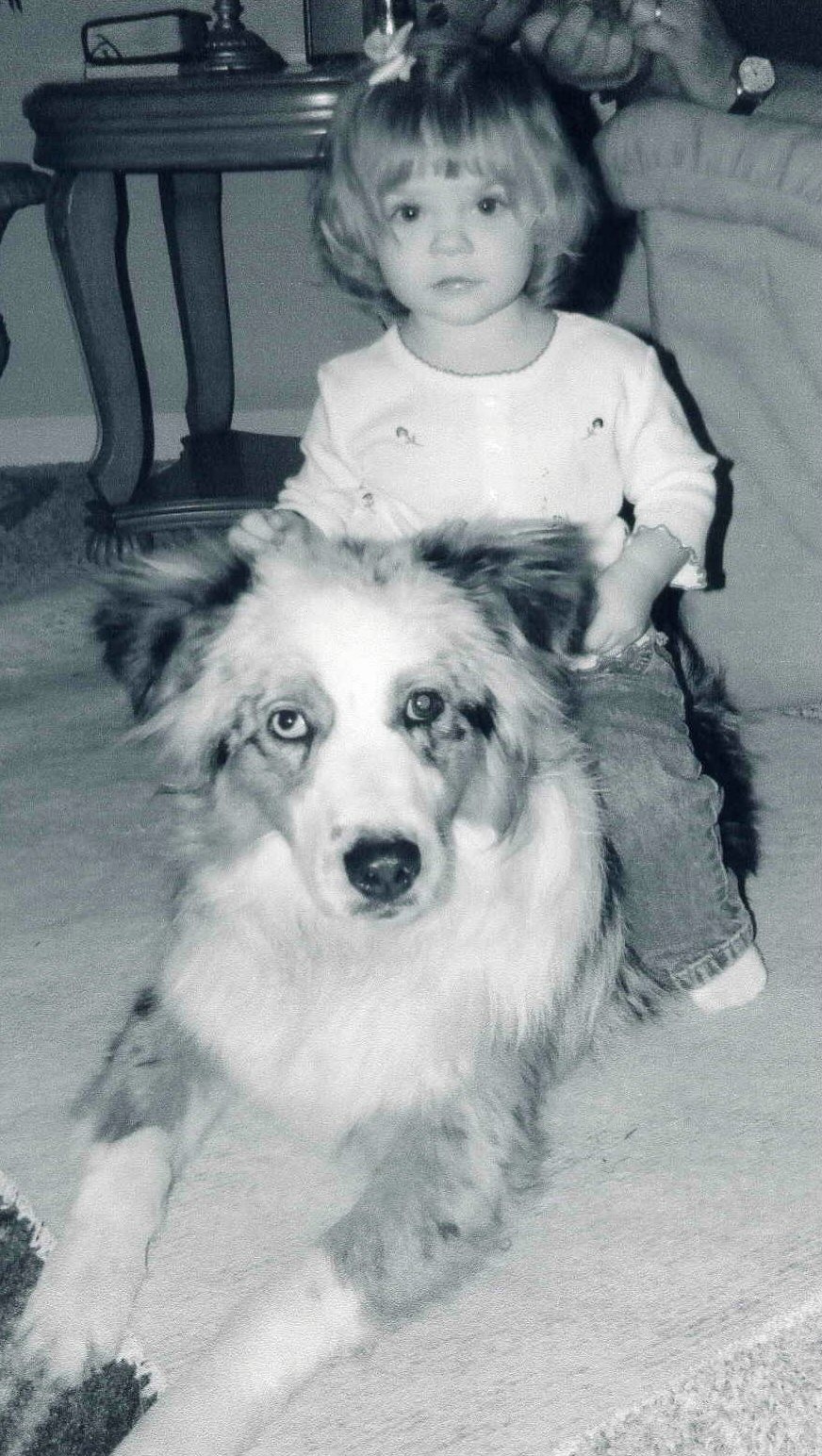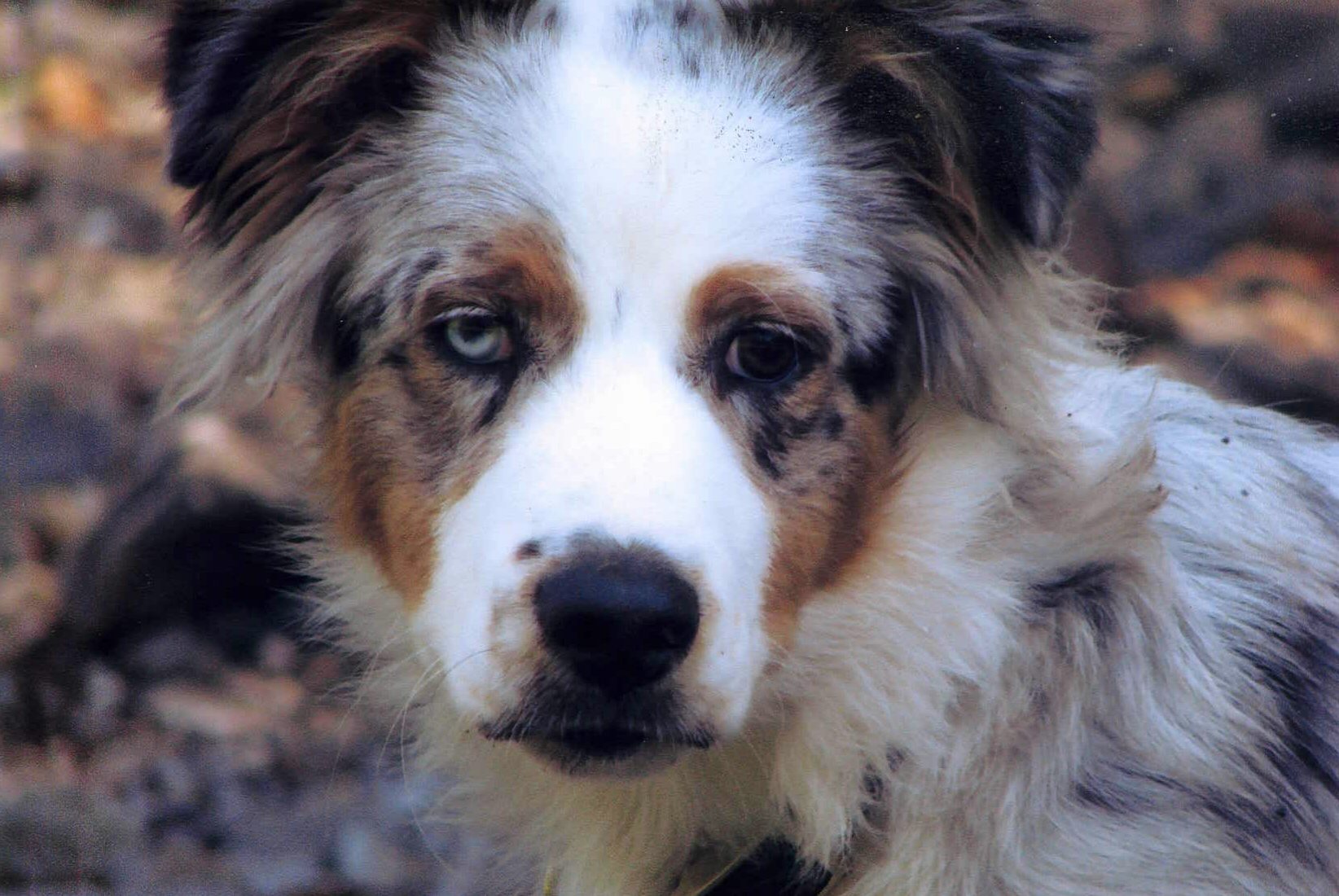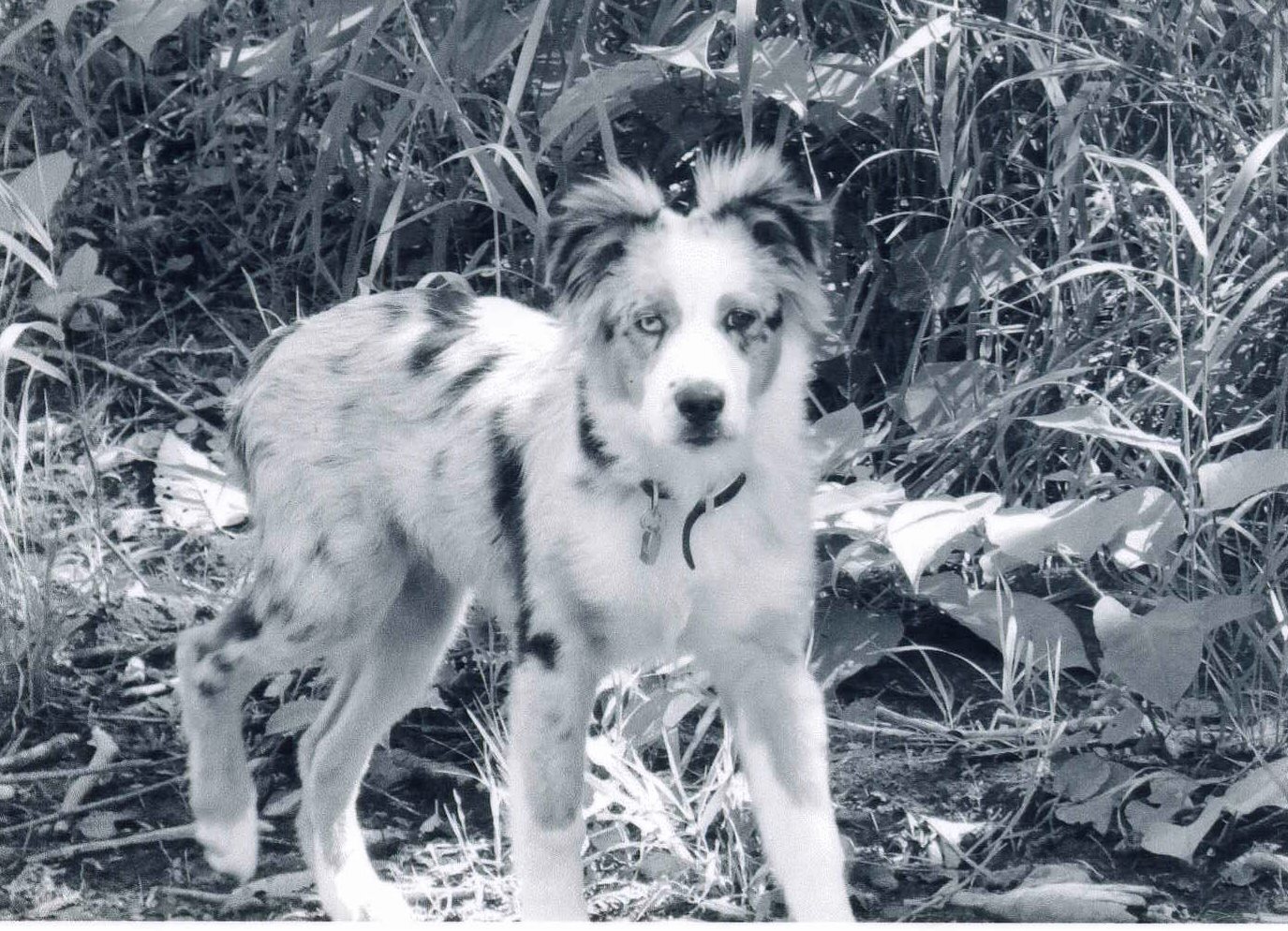 Keegan is doing very good, He's a very happy dog. Everyone who see's him loves him. Thanks again.
Roper & Brinley pup born 3/18/07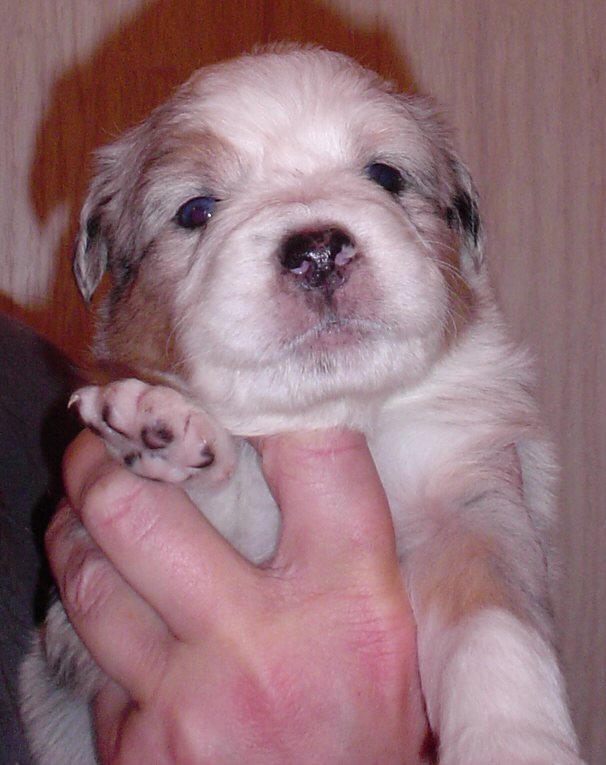 "Kegan"
Email For More Info
Home ||| Cowboys ||| Cowgirls ||| Available Wranglers ||| Stud Muffins