SkyeHi Aussie Owner Gallery
Updates and photos of some of our puppies in their new homes.
"The "M" Pups"
*Moira, Mika, Malana, Mighty, Maverick, Milos, Manny, Malone & Maylee*
KC & Riata Pups born 1/1/2013
Jubilee ~ Puyallup, WA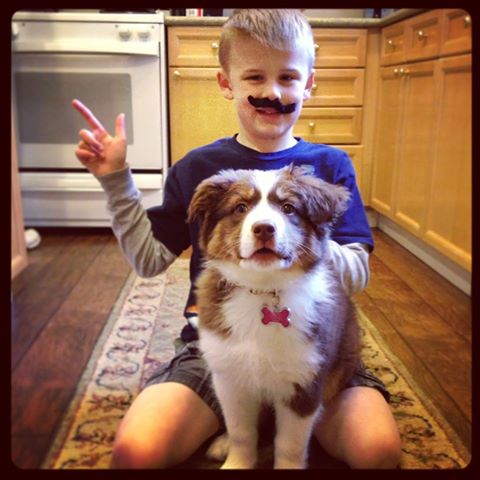 "Hi Lynne, I took this pic of Jubilee the first week we had her, she's 9 weeks of age here! Looking so brave and strong! It's one of my favourites! Thought you might enjoy using this one on your website! Thanks for breeding such beautiful, smart, lovely pups. Jubilee is an absolute joy and blessing in our lives. She is already potty trained at 10 weeks, she's gained 4 pounds and getting so tall so quick! Gotta go now...It's time for our walk and some obedience training!"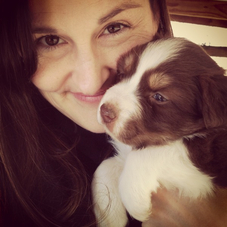 "So fun to meet you and all your precious Aussies! We are in love with our (chunky) little Red girl already! Thank you for a cuddling, fuzzy puppy loving afternoon Skyehi Australian Shepherds!!! Thanks so much~ The Totten Family "
KC & Riata pup 1/1/2013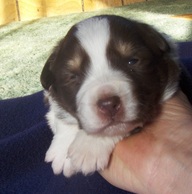 pka "Moira"
Leela ~ Orting, WA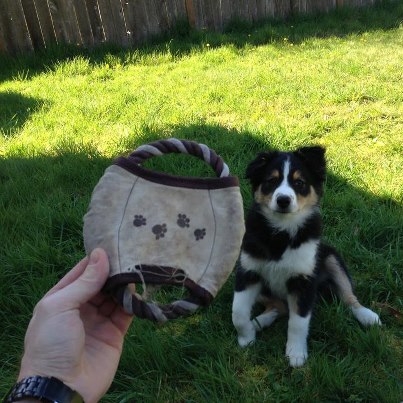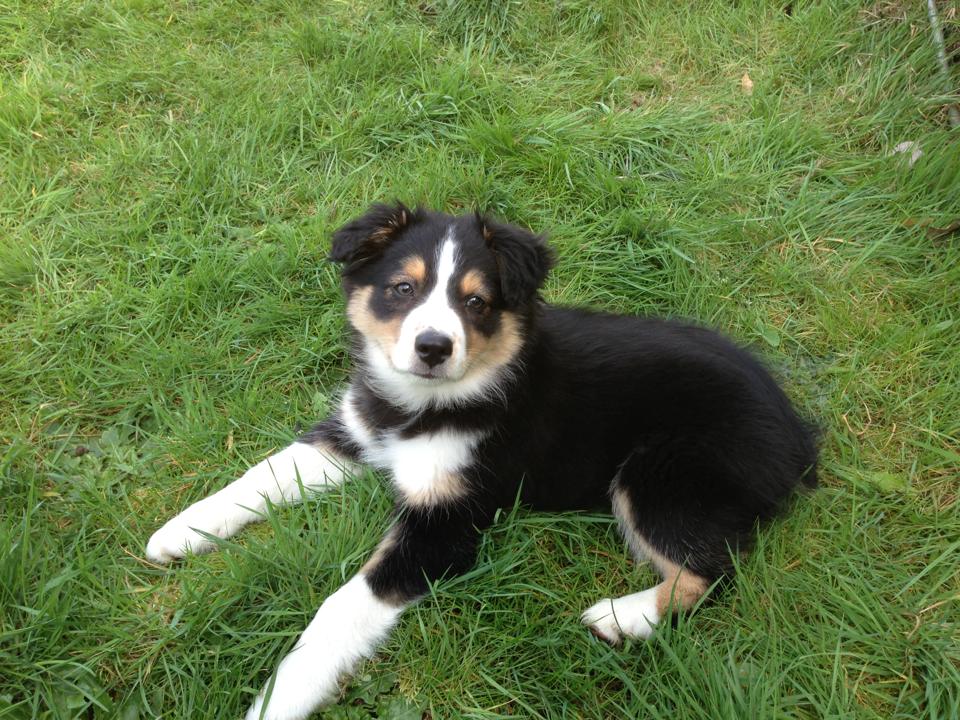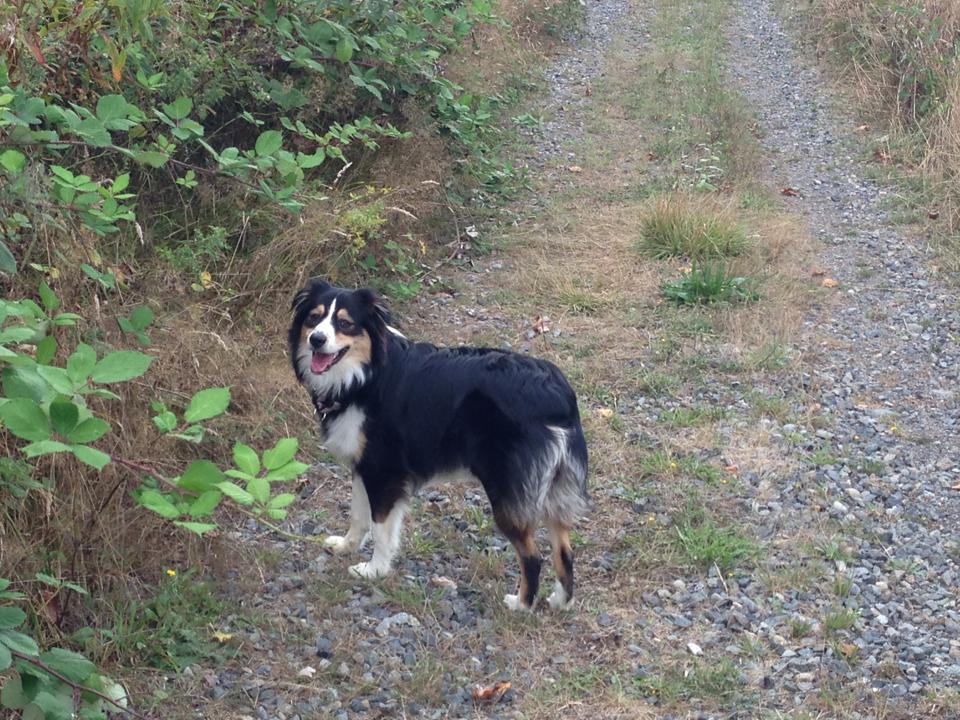 "Hi Lynne! Just wanted to update you. Leela is doing great. We have started puppy kindergarten. She is amazingly smart. She learns so fast and is so eager to please. Thank you for my wonderful puppy!"
KC & Riata pup 1/1/2013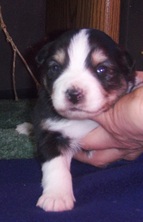 pka "Mika"
Hattie Mae ~ Woodburn, OR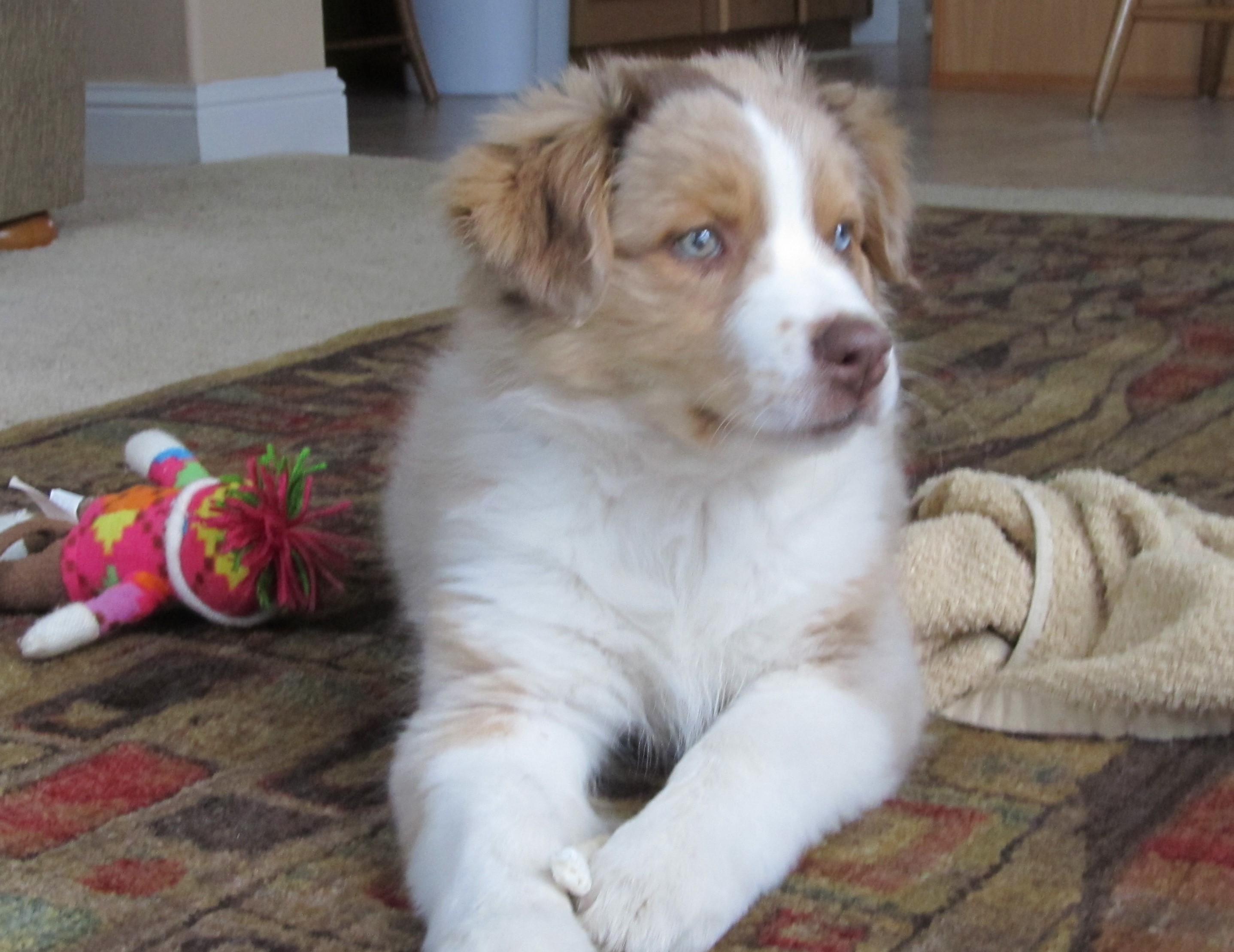 "Hattie Mae is doing great! She was at the vet yesterday and weighing in at 25 lbs. She is getting more dark spots on her back. Her eyes are 1 green/gold and 1 blue with gold specks, very cute. We start obedience is a couple of weeks and we are sure she will be the smartest in the class. Our first set of twin lambs were born this week and Hattie is very curious about them! We love her and she is fitting in so well. Thanks Lynne. It is hard to get pictures as she is on the move a lot but we will try for a new one soon. "
"Puppy is doing great! She loves being outside and the sheep and chickens are so curious. She slept well last night and is eating well. Our granddaughter was over today and it was love at first site! "
KC & Riata pup 1/1/2013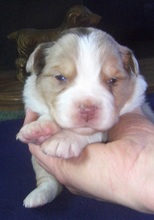 pka "Malana"
Susi Q ~ Banks, OR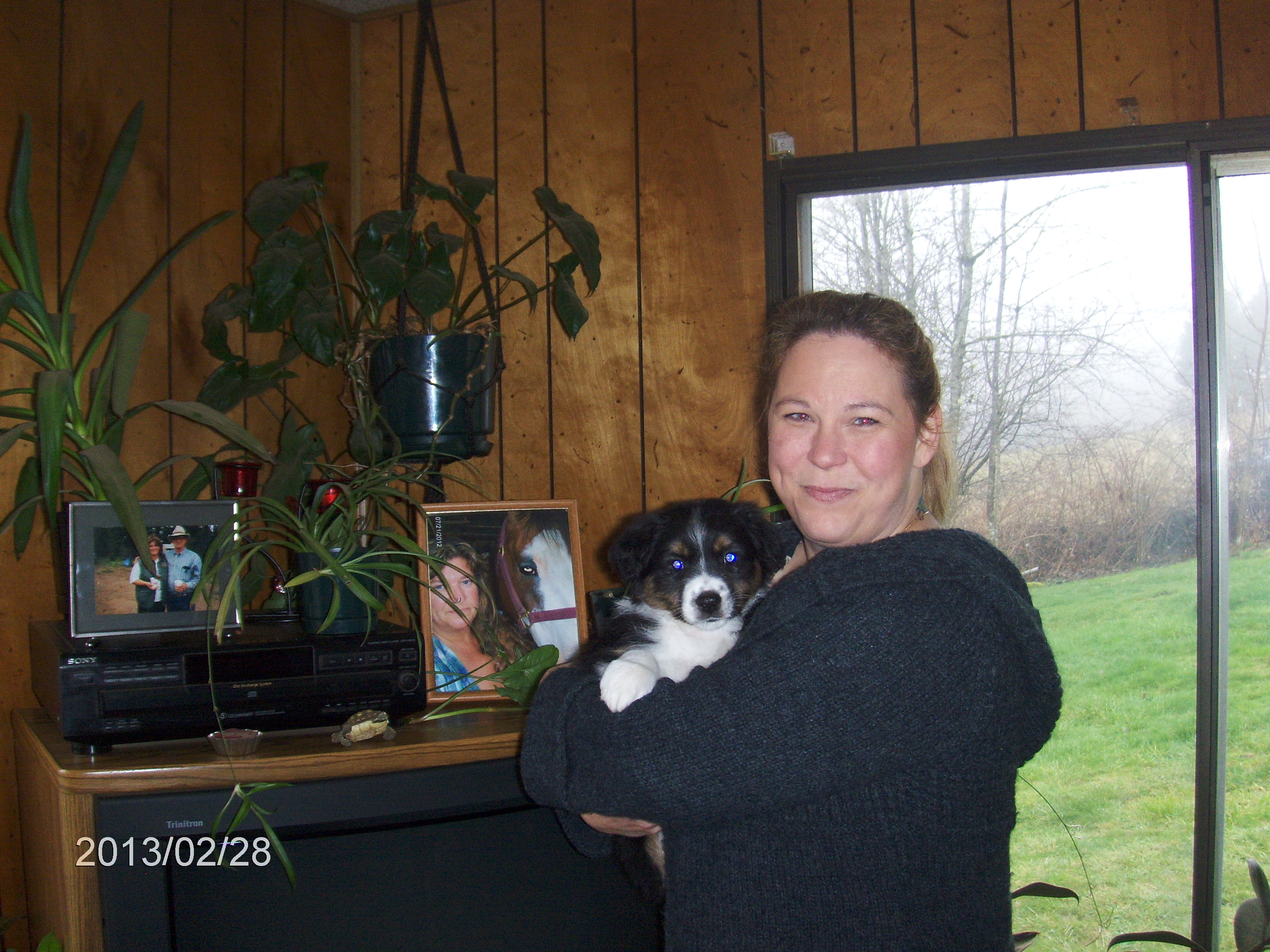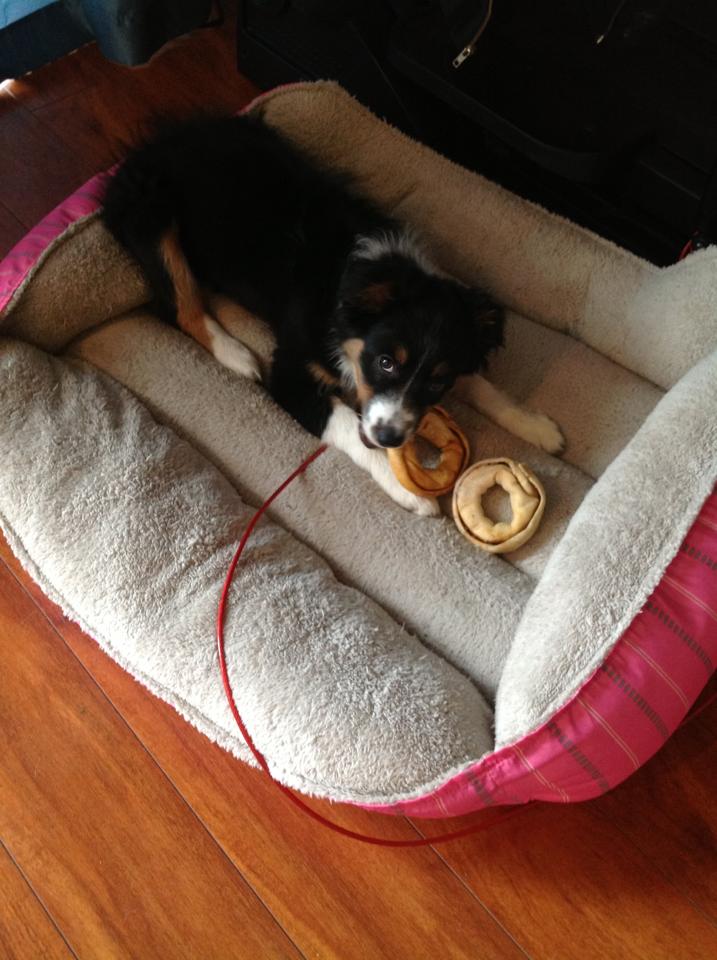 "She is doing AWESOME!!! Couldn't have asked for a better match for our family!"
KC & Riata pup 1/1/2013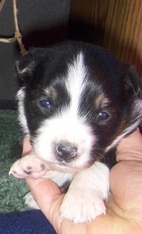 pka "Mighty"
Zeke ~ Battleground, WA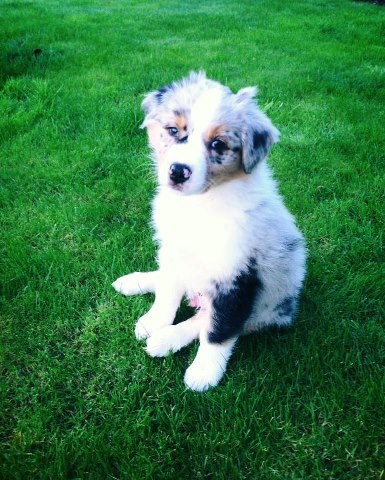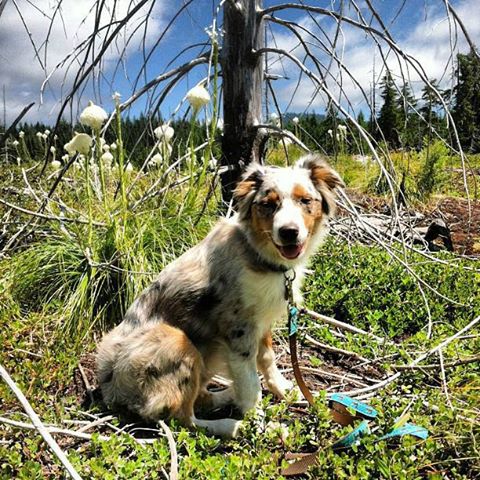 "Zeke has started obedience classes, he finished his 2nd week on Monday. He is SO smart! He picks up on things so quickly. Once he is 12 weeks (very soon) he can go for his instinct test for sheep. The trainer for sheep herding is quite excited about him! Him and our Chessie Griz are not stop at playing. They are best buds! Can't wait to give you an update (and hopefully pictures) of his sheep herding adventures!"
KC & Riata pup 1/1/2013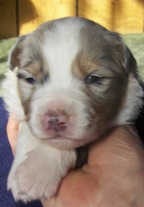 pka "Maverick"
Ruskin ~ Portland, OR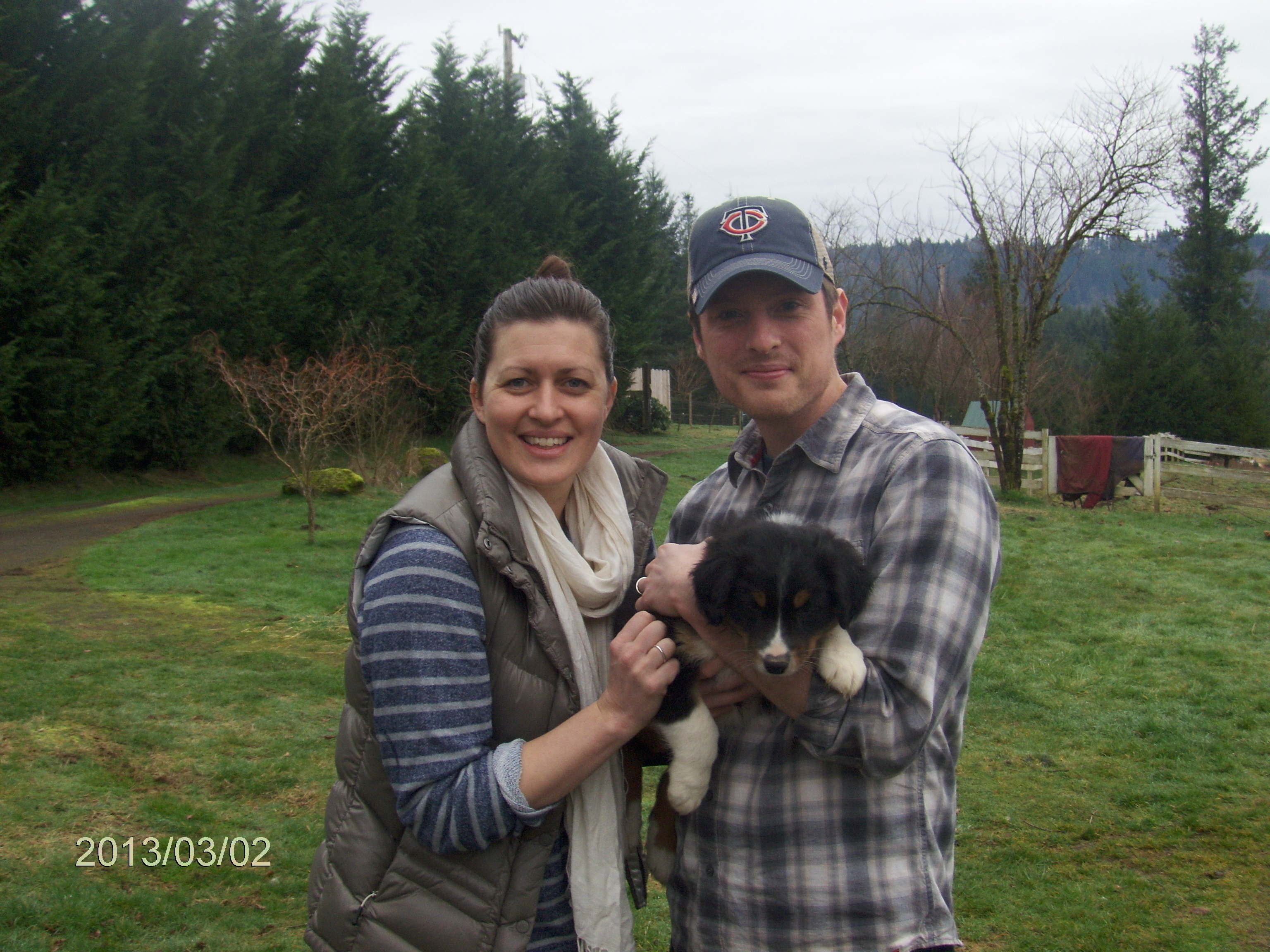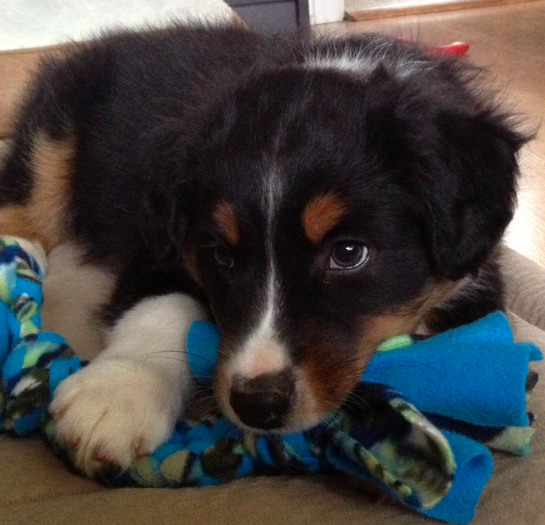 Ruskin (Milos) is doing great. He seems to have quickly accepted us as his new pack and he loves his new chew toy. He's also learned to sit! 
KC & Riata pup 1/1/2013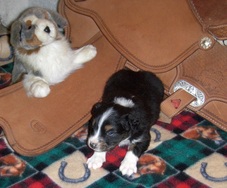 pka "Milos"
Maxwell ~ Portland, OR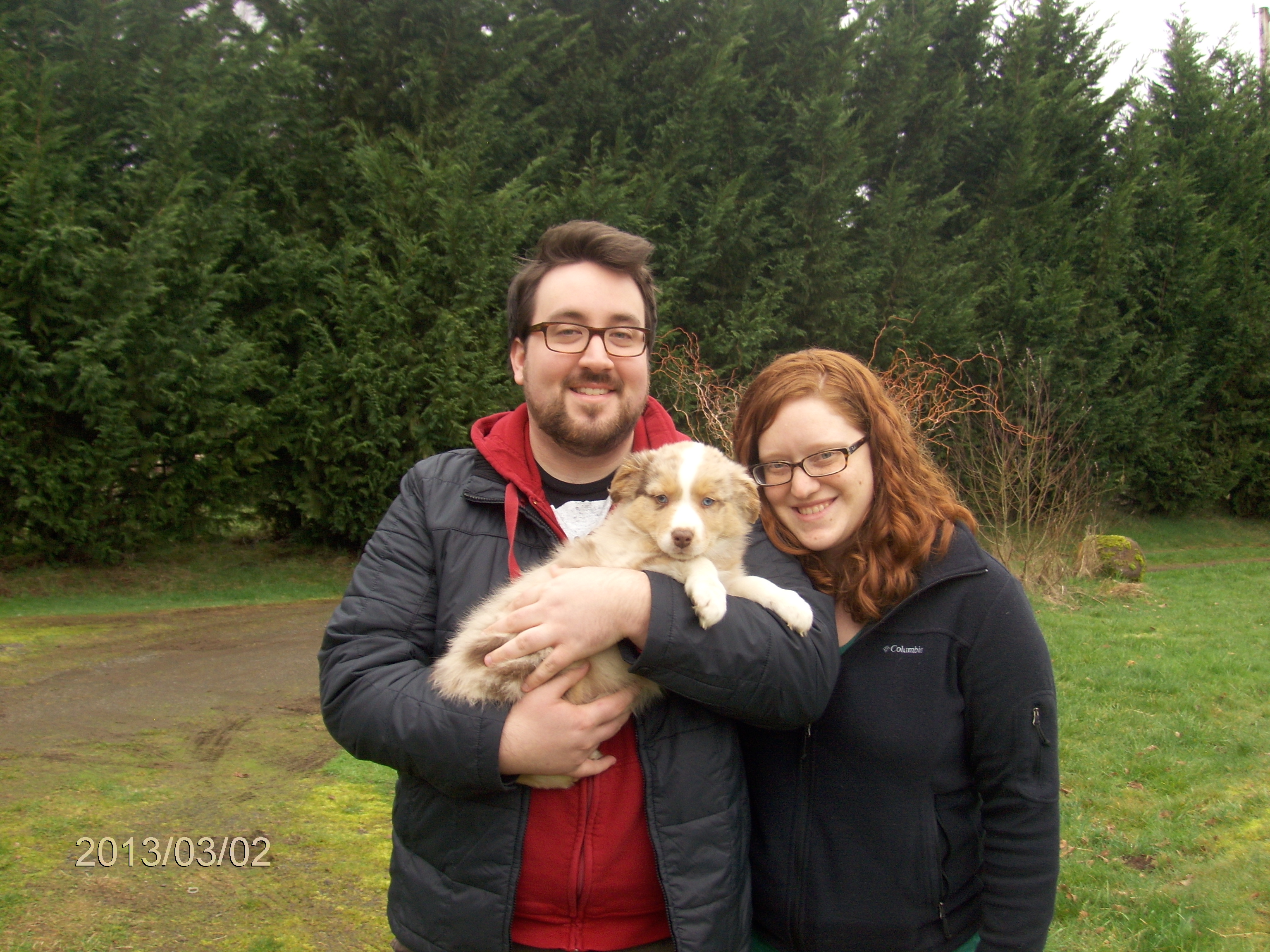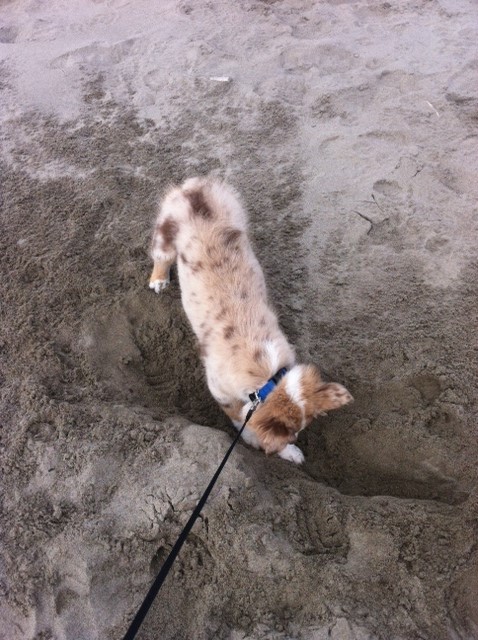 "We took Max to the beach this weekend. He had a great time and really tuckered himself out. He dug a really excellent hole and ate a little more sand than I would have preferred... I've also attached a picture of how his eyes are changing color. It's so interesting to watch the progress. He's getting pretty big too!  He's learned how to sit, down, spin in a circle, touch and shake. We're just crazy about him!"
KC & Riata pup 1/1/2013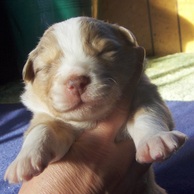 pka "Manny"
Maverick ~ Washougal, WA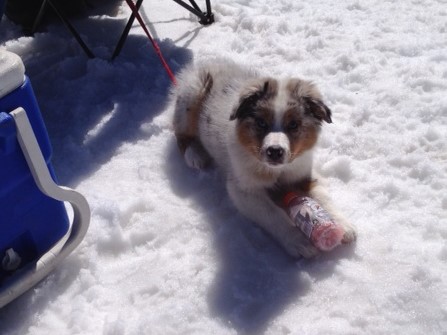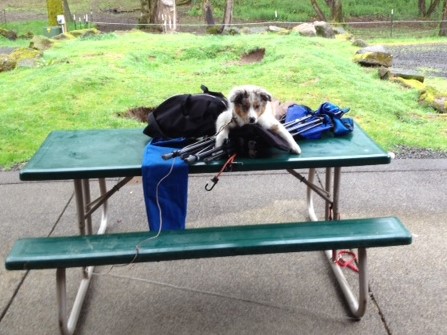 "We decided we liked the name Maverick, so that is what we are calling him. It sounded more country! He is doing great! He is very smart and has lots of energy."
KC & Riata pup 1/1/2013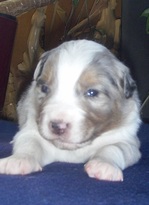 pka "Malone"
Skye ~ Ridgefield, WA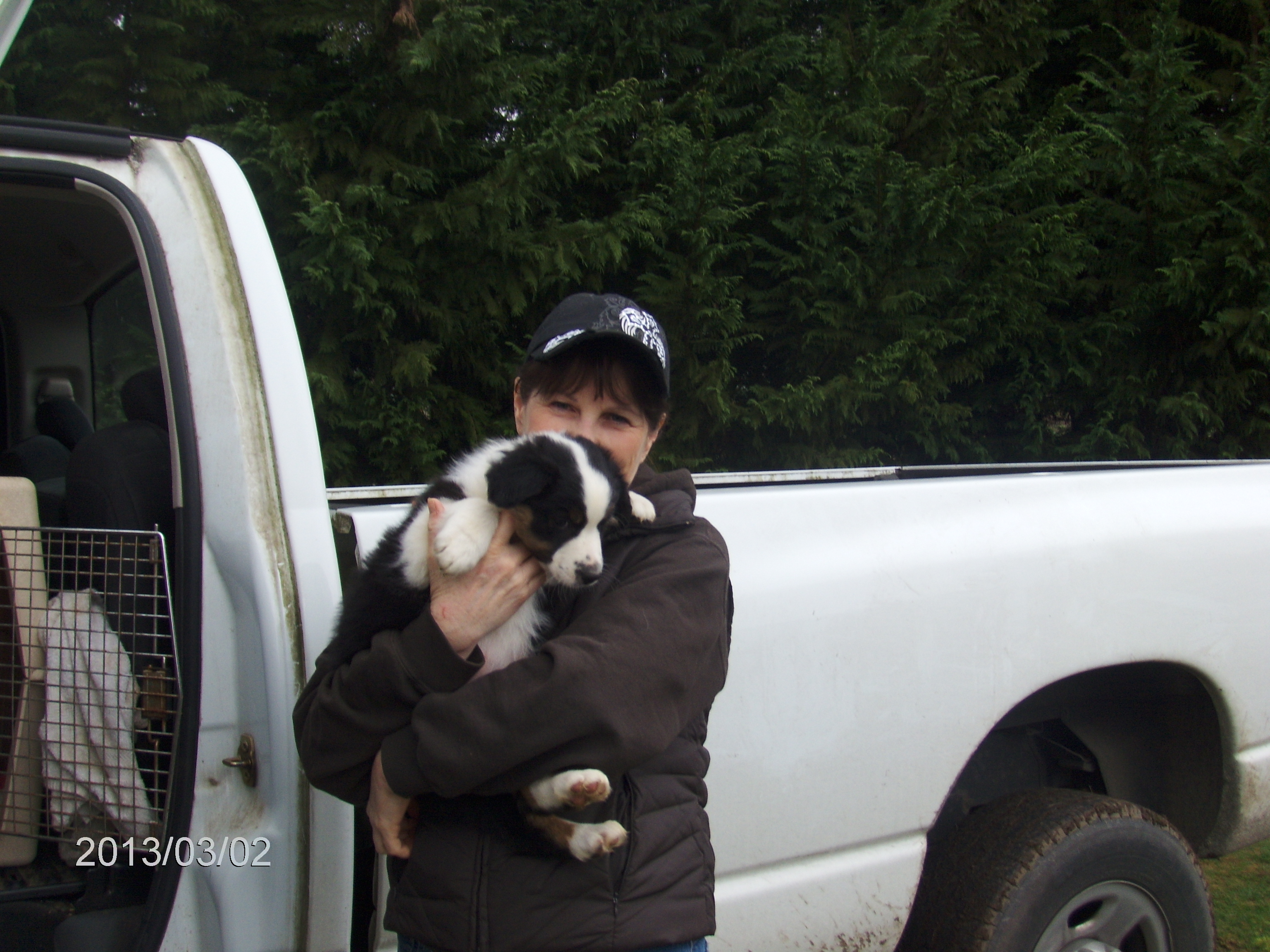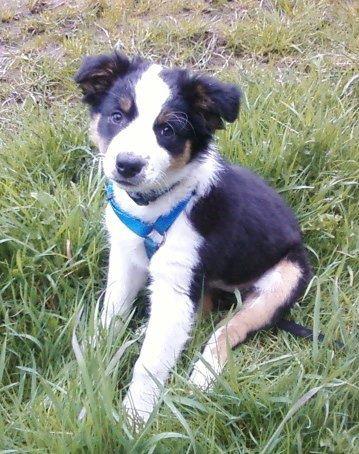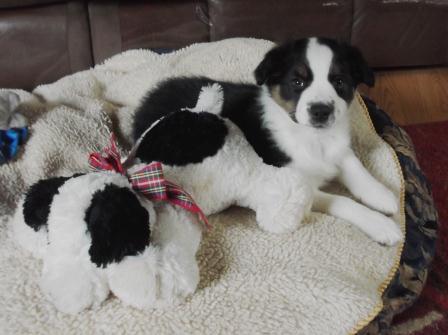 12 weeks
KC & Riata pup 1/1/2013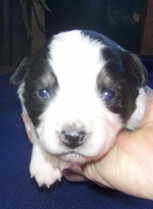 pka "Maylee"
Email For More Info
Home ||| Cowboys ||| Cowgirls ||| Available Wranglers ||| Stud Muffins