SkyeHi Aussie Owner Gallery
Updates and photos of some of our puppies in their new homes.
"The "W" Pups"
*Winter, Wenona, Wesley, Winston, Walker & Winslow*
Roper & Ryder Litter Born 10/10/09
Dally ~ Carson, WA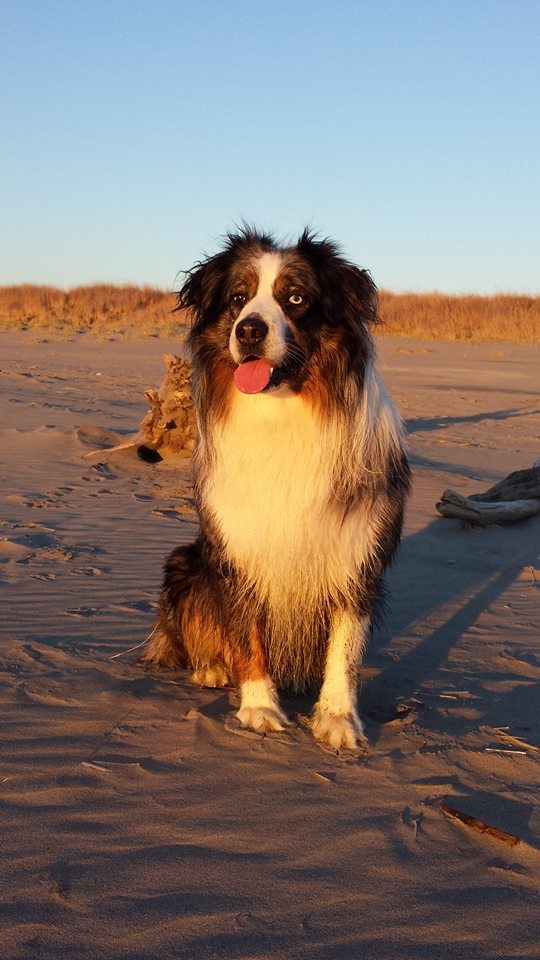 2014 photo update, what a handsome boy!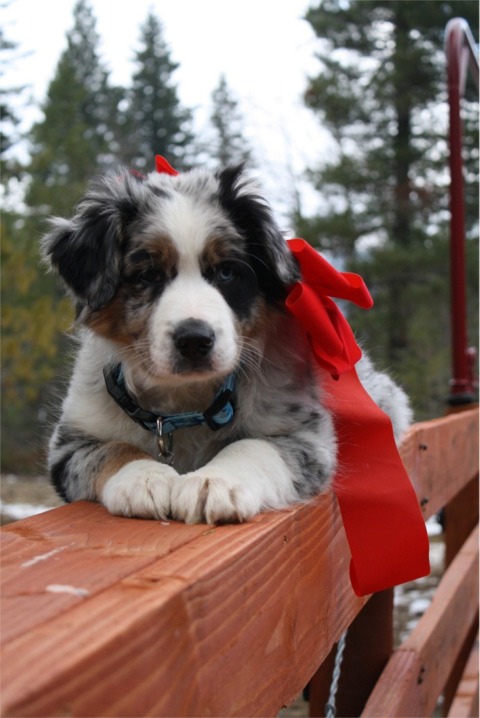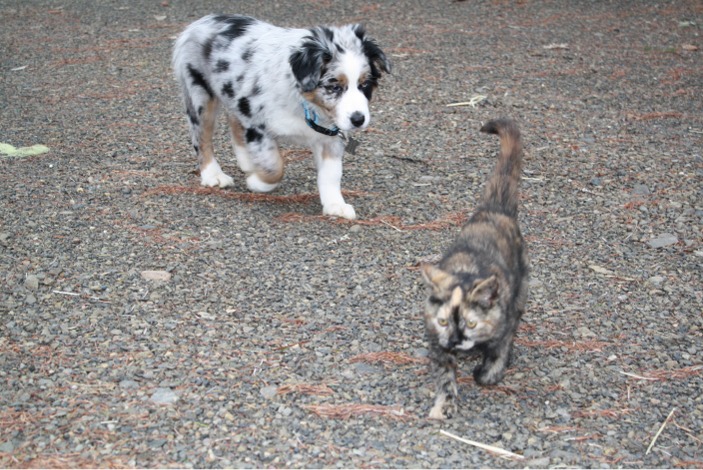 "Dear Lynn, Thanks for taking such good care of me for the first 10 weeks of my life. I love my new home - we've been playing in the snow, getting adjusted to the other animals, taking pictures :( and I absolutely love playing with the kitten. I sleep in my kennel in the laundry room at night, and I haven't gone potty in there once. I'm doing very well and my new Mom and Dad love me to pieces!
Love, 'Dally' aka Walker "
Roper & Ryder pup born 10/10/09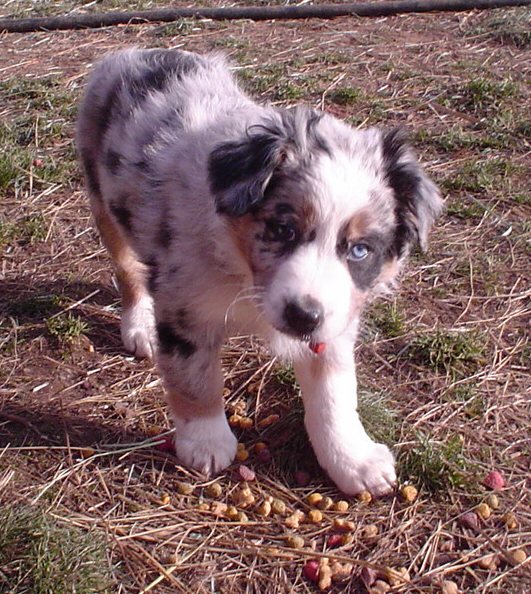 pka "Walker"
Winter ~ Vancouver, WA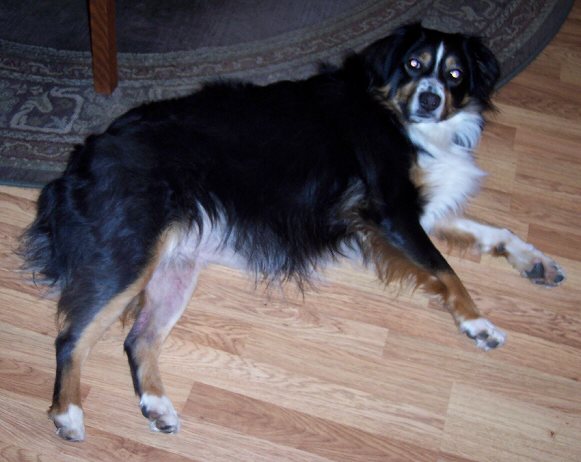 Mom says that Winter lovessss to play ball.

Roper & Ryder pup born 10/10/09 pka "Winter"
Wenona & Winston ~ Union, WA
" Roper & Ryder pup born 10/10/09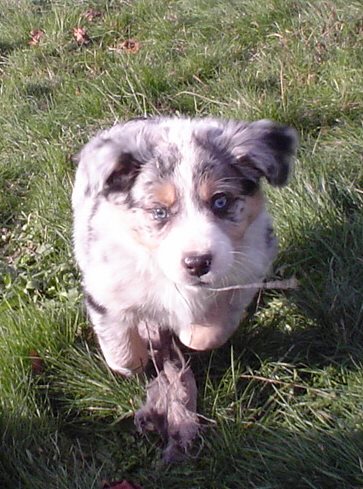 pka "Wenona & Winston"
Panda Bear ~ Portland, OR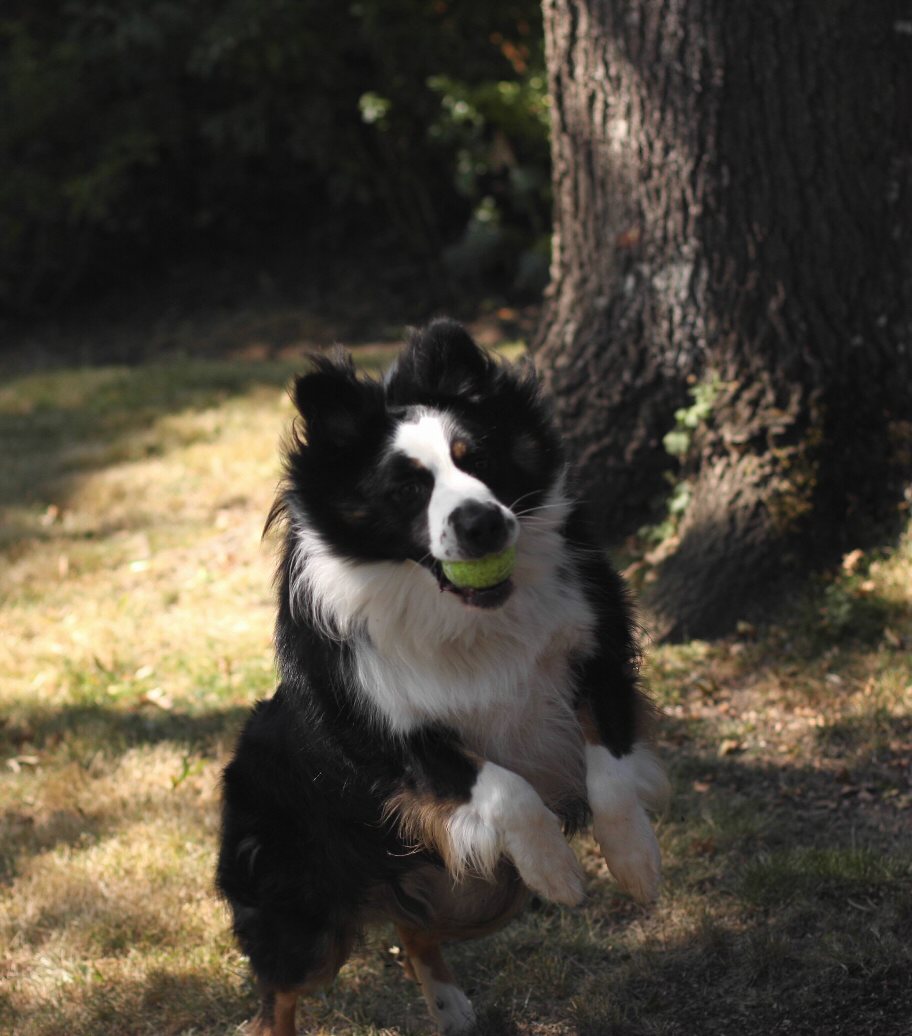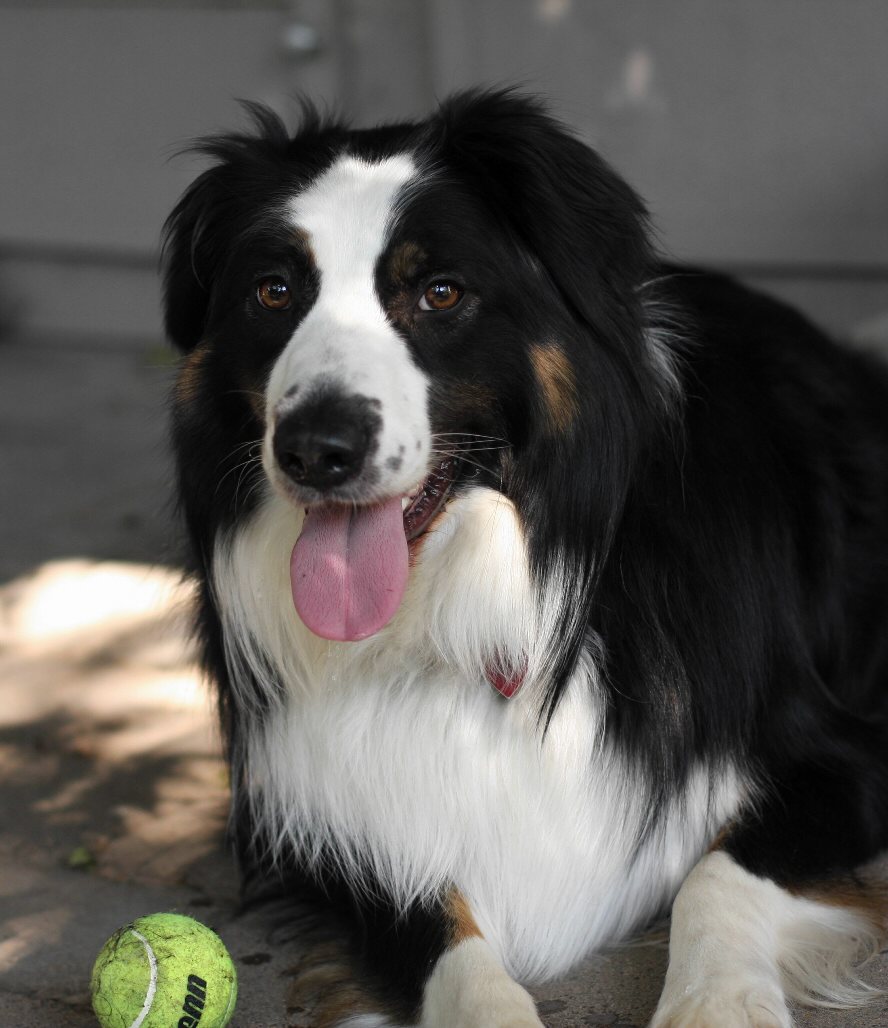 2011 Update
Greetings, I'm attaching two pictures of Panda Bear. He is quite a (big) boy. Loves his tennis ball and invents all kinds of tennis ball games to play with me. He is a loyal boy but not good around others and that's ok because he is all mine. He loves to watch TV and barks at all animals, cartoon figures, and Cameron Diaz. He loves the movie Burlesque - especially Cher.....go figure. We lost Oreo about 8 months ago. He was so good to Panda and Panda loved him. I think now, though, Panda likes being an only child. He thinks he is a Lapso Apso as he likes to sit on my lap - all 80 pounds of him!! Hope you have a very happy and health New Year. Best wishes for a festive season.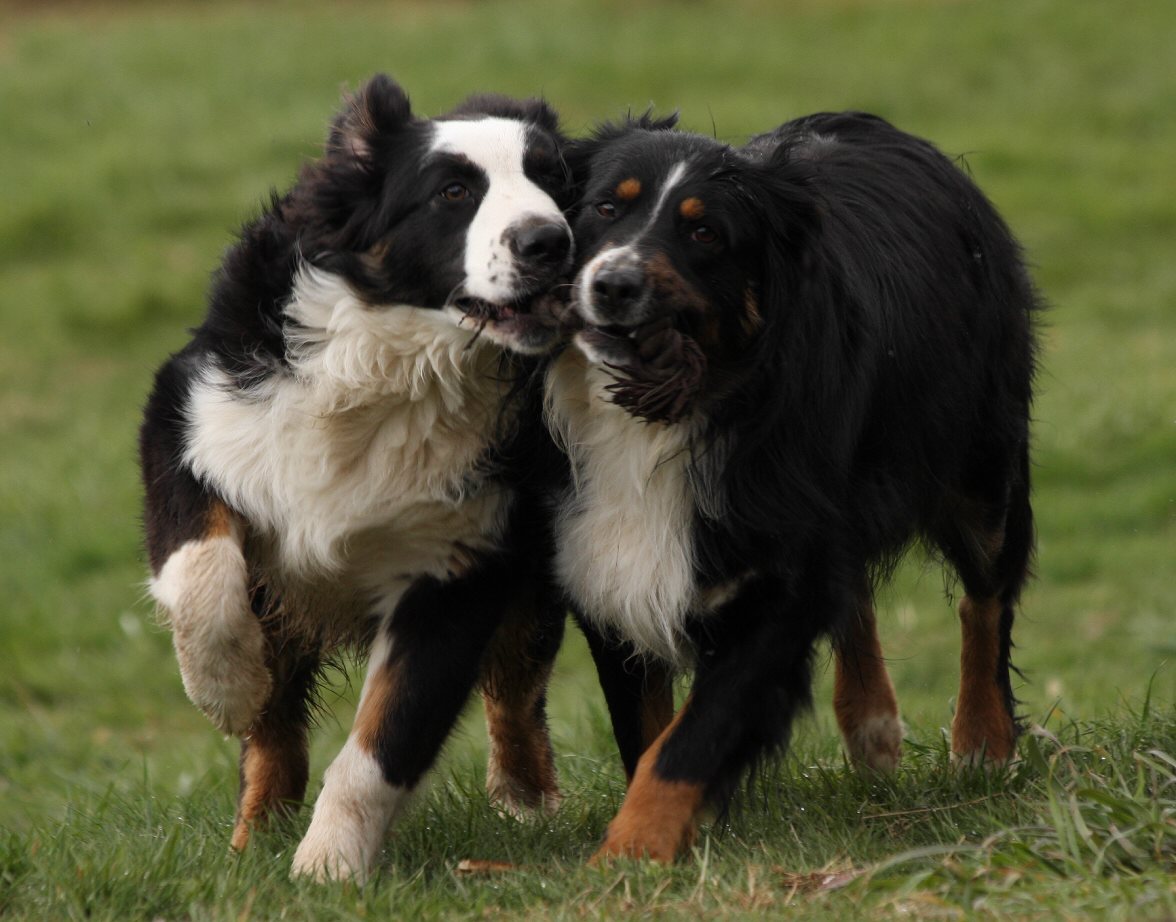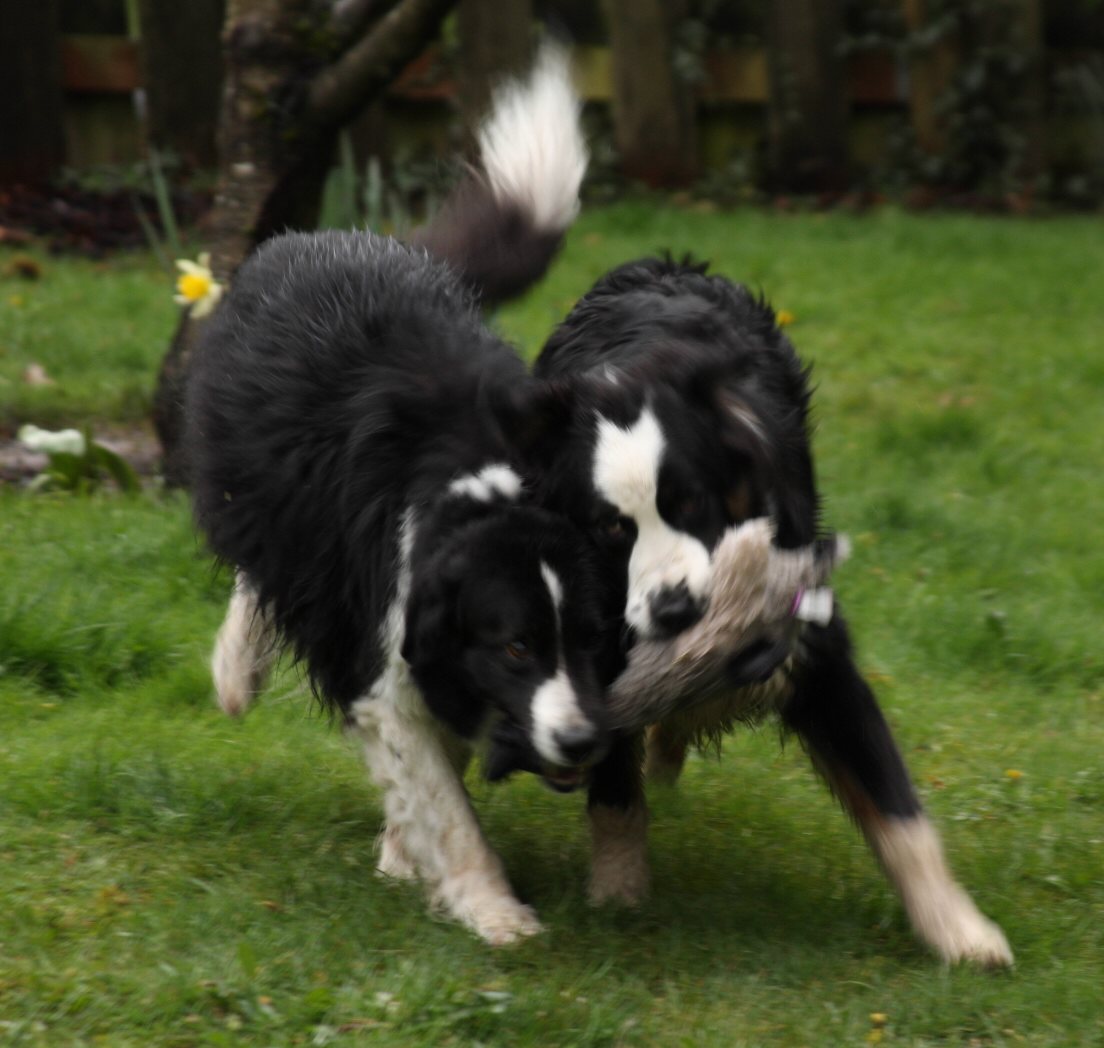 Panda (left) pictured with his mom Ryder and with his new buddy Oreo (right) in his new home.
Roper & Ryder pup born 10/10/09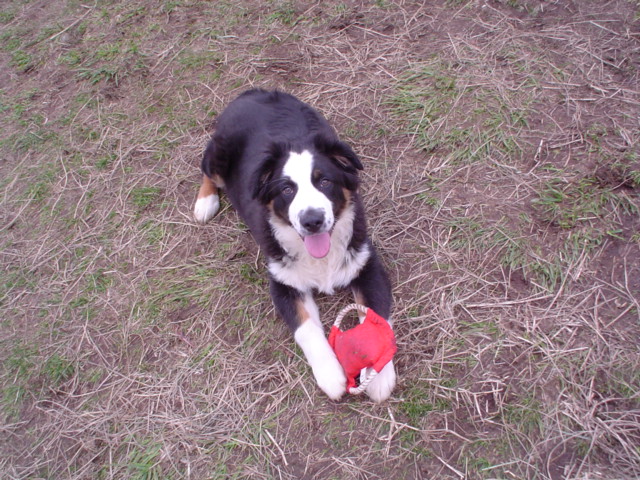 pka "Wesley"
Winslow ~ Corvalis, WA
Roper & Ryder pup born 10/10/09 pka "Winslow"
Email For More Info
Home ||| Cowboys ||| Cowgirls ||| Available Wranglers ||| Stud Muffins